Ina Garten's Cheese Puffs Appetizer Looks Elegant but Is So Easy
Ina Garten has the perfect appetizer for entertaining and the best part is, it couldn't be easier to make but looks impressive. The Barefoot Contessa star's cheese puffs recipe is made with just a handful of ingredients and the whole process is a snap.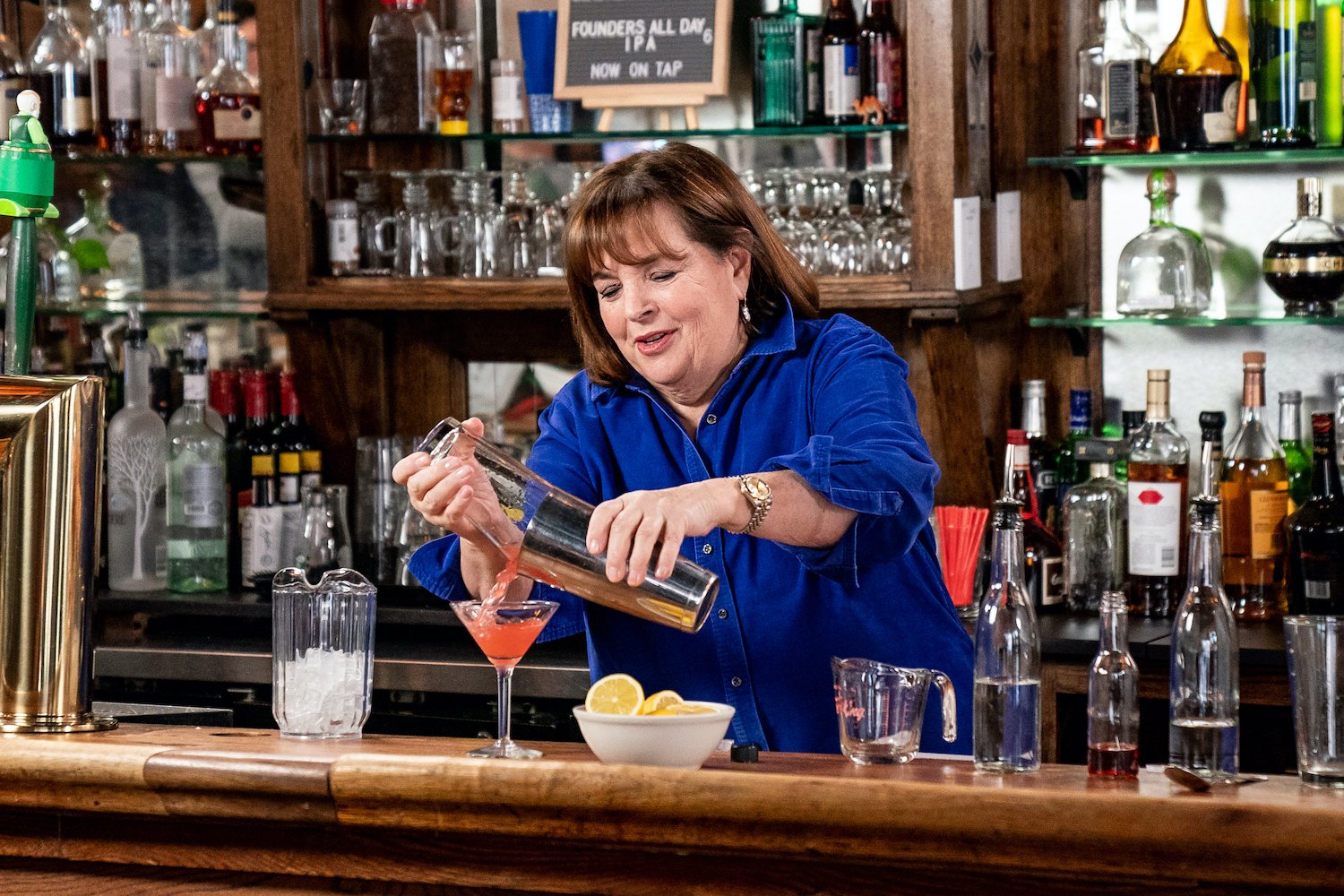 Ina Garten's peppery cheese puffs come together quickly
While demonstrating how to make her easy cacio e pepe cheese puffs recipe on the Barefoot Contessa cooking show, Garten explained that the name means "cheese and pepper."
She started by heating milk and butter in a saucepan until the butter melted. "This is actually the same dough that makes eclairs, makes profiteroles, and all kinds of cheese puffs," she explained.
Garten added salt, pepper, and flour to the simmering milk and butter and said to "stir it really vigorously for two minutes on low heat and you'll see it all come together."
"When you see a light coating of flour on the bottom of the pan, you know the dough is ready," she added.
Garten used a food processor to finish the dough. She added eggs and pecorino and parmesan cheeses. "They have slightly different flavors and I like them together," she explained.
The Barefoot Contessa star pulsed the food processor until the dough was smooth. "I mean that's pretty easy," she said of the quick recipe.
The cheese puffs are elegant without a lot of effort
Garten placed the mixture into a large pastry bag fitted with a large round tip and piped the dough into mounds on a parchment-lined sheet pan. Once she had piped all the dough, Garten used a wet finger to press down lightly on each cheese puff. "I don't want pointy little cheese puffs," she explained. "I want rounded ones."
She brushed them with egg wash and sprinkled each puff with pecorino, salt, and pepper before baking them in a 425 degree Fahrenheit oven for 15 to 20 minutes "until they're puffed and golden brown on the outside and still soft inside."
"How fabulous do those look," she marveled after removing the pans from the oven. "They smell so cheesy and peppery."
After she placed the cheese puffs on a platter, she finished them with a sprinkle of fleur de sel, noting, "And see? Cacio e pepe cheese puffs — they're not so daunting after all. Now I just need a good glass of Italian wine to go with it."
The full recipe is available on the Food Network website.
Ina Garten's cheese puffs recipe earns rave reviews
Garten's fans love this French-inspired recipe, as evidenced by the five-star rating. "Wow! These little treats just melt in your mouth!," one person raved. "I have never made a pate a choux dough before, but this was really easy. I made these to serve with a brunch frittata and they were gobbled down by all."
Another commenter shared how impressed they were with Garten's recipe. "I have made pate a choux dough for sweet desserts, but these are amazing," they wrote. "I never used milk or the food processor before but Ina always comes through because she tests recipes so expertly. These are great! I love the cheese flavor and they all puffed up and browned perfectly."
RELATED: Barefoot Contessa: Ina Garten's Perfect Make-Ahead Dessert Recipe for a Picnic or Party