Ina Garten's Cobb Salad Is a Healthy and Hearty Meal in 1 Dish
If you're looking for a filling salad for lunch or dinner, Ina Garten's roast chicken cobb salad is hearty enough to be a full meal. The Barefoot Contessa star showed the easy steps to make her cobb salad, including the way she roasts the chicken for the most flavorful result. Her light and easy vinaigrette pairs perfectly with the robust salad.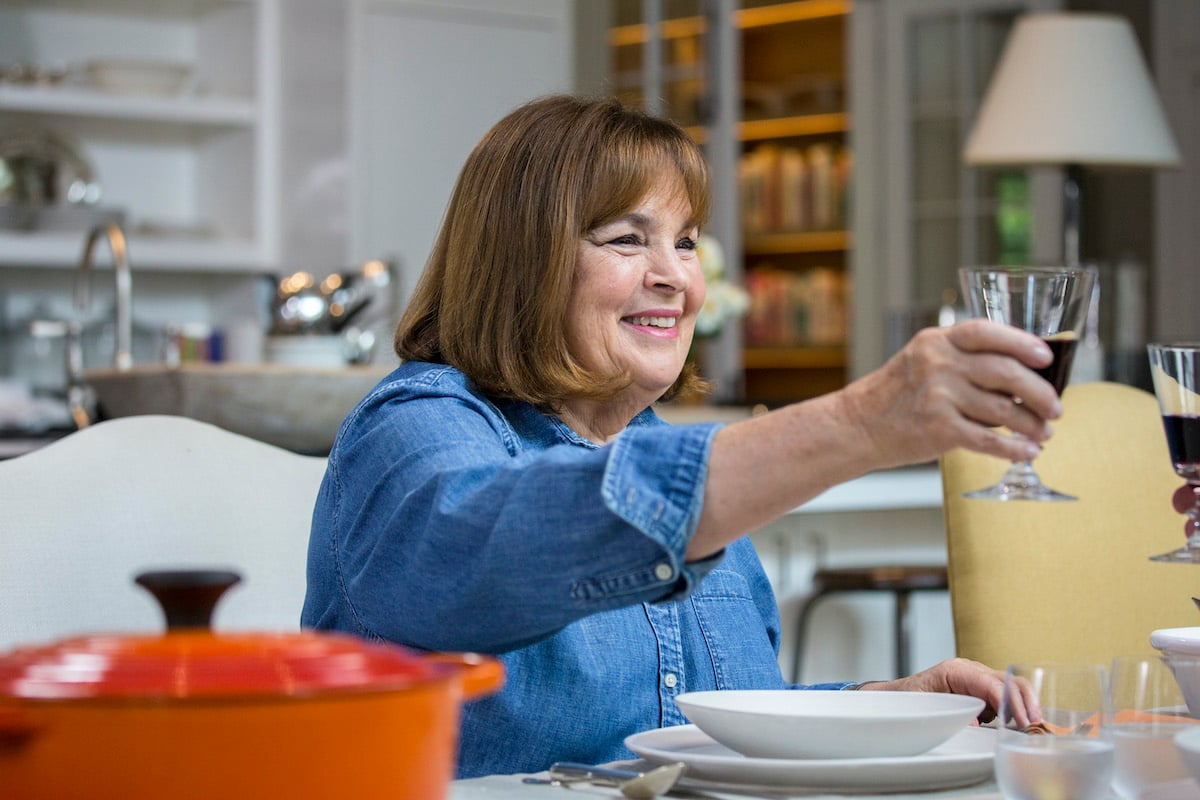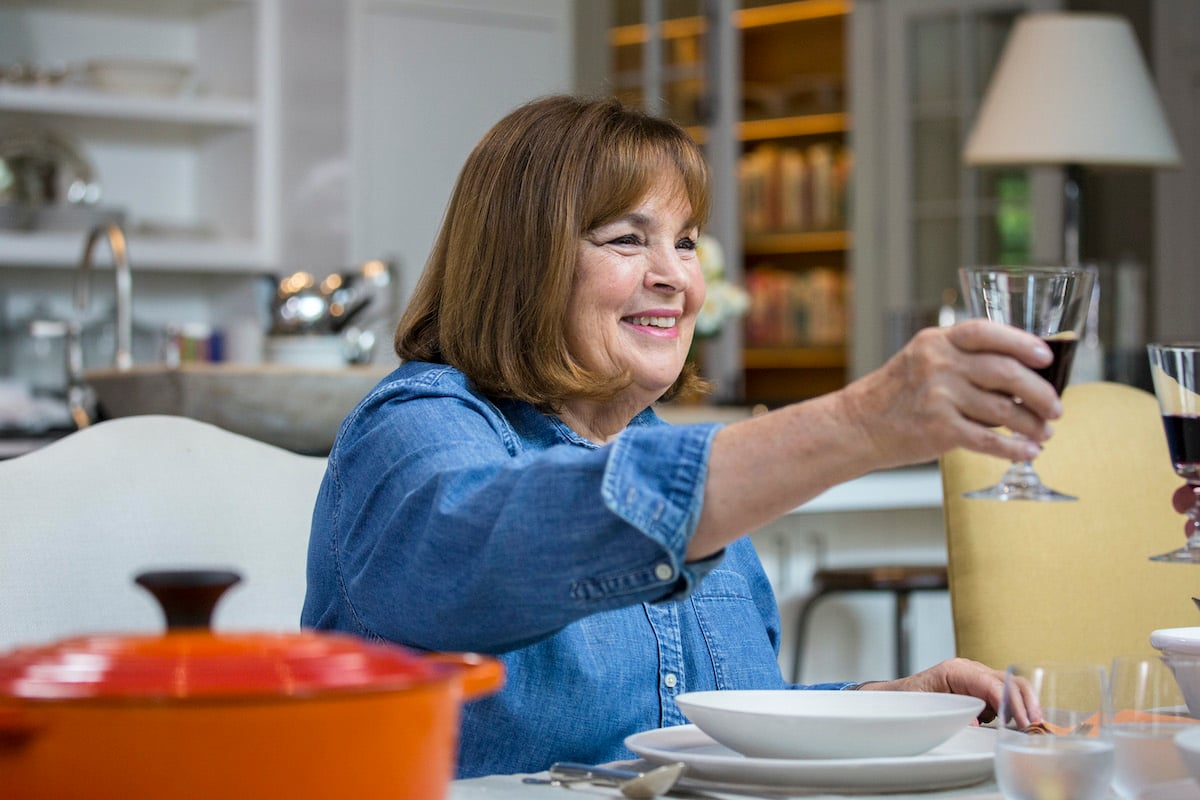 Ina Garten's roast chicken cobb salad is full of flavor
While demonstrating how to make her roast chicken cobb salad recipe on the Barefoot Contessa cooking show, Garten said that it's one of her favorite ways to make "a whole meal in one dish."
Garten recommends prepping all of the ingredients first then "just before serving, put it all together."
She begins by cooking bacon on a wire rack set over a sheet pan in a 350 degree Fahrenheit oven for 20 to 25 minutes. Garten uses Stilton blue cheese, first cutting the rind off before cubing the cheese noting that crumbling it in the salad "makes everything look messy."
Garten dices the avocados into big chunks so they're visible and adds lemon juice to keep them nice and bright. "When I do an assembled salad I want everything to be really clear," she notes.
She rinses and uses a salad spinner to dry the arugula, mentioning how the lettuce has "got that really nice peppery flavor" and cuts cherry tomatoes in half through the stem.
The 'Barefoot Contessa' star roasts chicken for the best flavor
The Barefoot Contessa star prepares the chicken breasts by drizzling them with olive oil and seasoning with salt and pepper before roasting the meat in a 350 degree Fahrenheit oven for 35 to 40 minutes.

She explains how important it is for the chicken to rest, covered in foil, so "the juices get back into the meat."
Garten also gives some insight into what a difference in flavor the roasting makes. "A long time ago I tested boiling chicken for chicken salad as opposed to roasting and the roasting was so much better," she said.
The Food Network host removes the skin from the meat and cuts it into big chunks. "Or you can shred it," she said, "Sometimes shredding is nice because it really absorbs the vinaigrette well."
While cutting the bacon into large pieces, Garten explains why she likes the salad to look substantial. "I mean, I don't want this to look like a dog's breakfast," she quips. "You want it to look like exactly what it is. A composed salad."
Ina Garten makes a delicious vinaigrette and assembles the salad
Garten then makes an easy vinaigrette by whisking together lemon juice, olive oil, Dijon mustard, which emulsifies the dressing, as well as salt and pepper.
Her pro-tip for making a vinaigrette without dirtying a lot of dishes makes so much sense. Garten uses a measuring cup to get the job done. "It's great making vinaigrette in a measuring cup because you can measure, whisk, and pour — all at the same time!," she explains.
Garten then puts the amazing salad together in a big white bowl, beginning with the chicken, then the tomatoes, salt, pepper, "enough dressing to just moisten it," and tosses it all together. She adds the avocado, bacon, cheese, arugula, and more dressing, tossing it again to combine.
You can find the full recipe on the Food Network website.