Ina Garten's Cream of Wild Mushroom Soup Recipe Is 5-Star Restaurant Quality, According to Reviews
Ina Garten has the perfect soup to eat on a cold winter day or night. The Barefoot Contessa star's easy cream of wild mushroom soup is rich and delicious and the recipe reviews prove it's a fan favorite.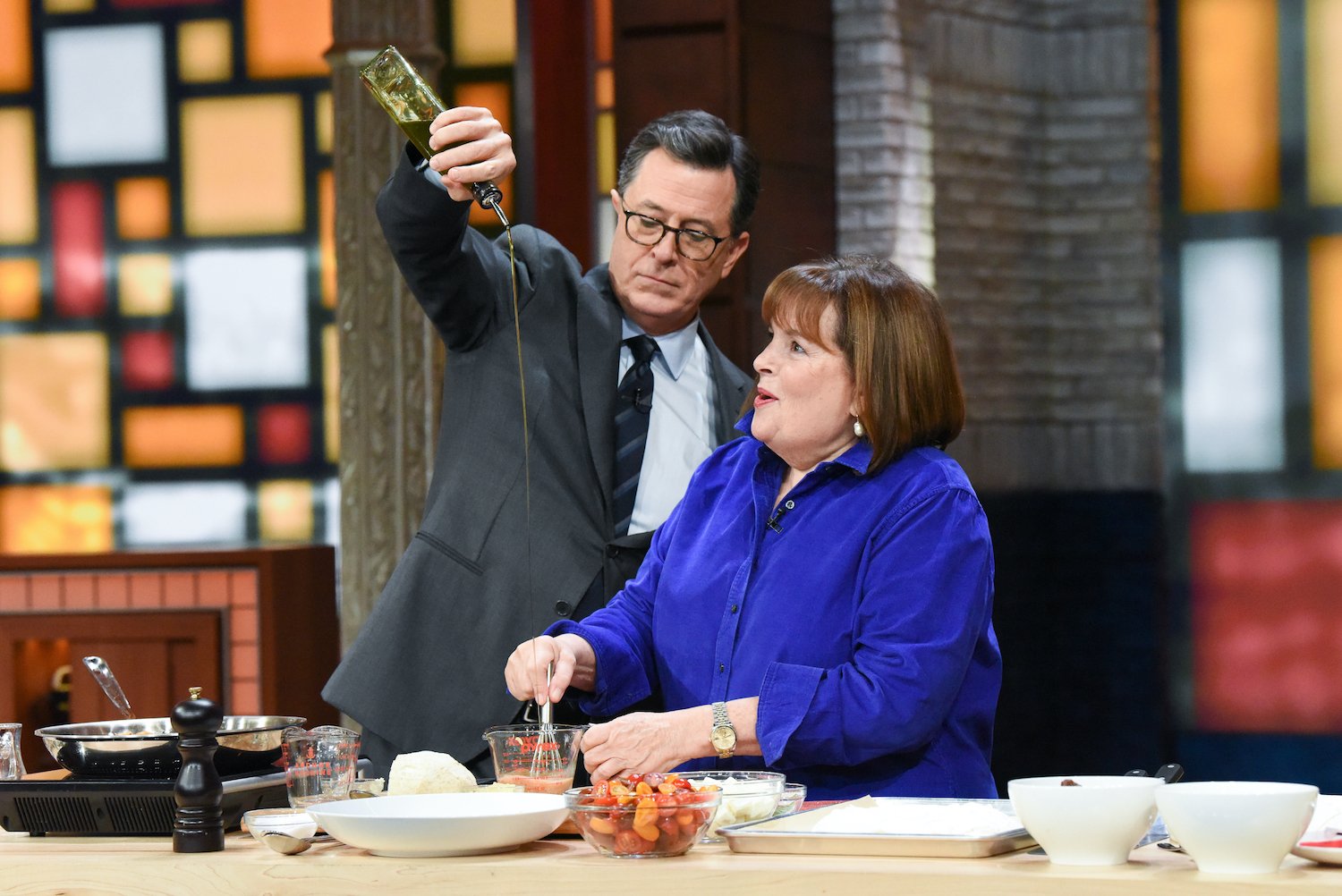 Ina Garten's cream of wild mushroom soup is full of flavor
Garten demonstrated how to make her cream of wild mushroom soup on an episode of Barefoot Contessa. "My first rule of entertaining is always get as much done as possible before the guests arrive," she explained. "I can make the whole thing in advance and then just heat it up before dinner."
Garten used three different types of mushrooms: portobello, crimini, and shitaki. "If you can't find all three, just pick one," she said. Next, she twisted the stems to remove the tops of the mushrooms and chopped the stems. "I love the nutty, sort of meaty flavor of the wild mushrooms," she said.
The Barefoot Contessa star made an easy vegetable stock. She heated olive oil and butter in a pan then added onions, carrots, and mushroom stems and cooked the ingredients for 10 to 15 minutes.
Garten added a sprig of thyme and 6 cups of water to the mixture. "It's just going to simmer away for about 30 minutes until it gets really rich mushroom stock," she noted. "And then later I'm going to add it to the soup." Afer 30 minutes, she drained the stock.
Garten cooked more vegetables and made the creamy soup
In another pot, Garten heated butter and oil and added leeks, sauteing them for 15 to 20 minutes. She sliced the mushroom caps and added them to the pot with the leeks, cooking for another 10 minutes "until all the moisture from the mushrooms gets out into the soup."
The Barefoot Contessa star added flour to the mushroom mixture and cooked it for a minute. "What this is going to do is thicken the soup," she explained. Next, she added wine, thyme, and the vegetable stock.
Garten added cream, half and half, and parsley at the end for a rich and creamy soup.
The full recipe is available on the Food Network website.
Ina Garten's cream of mushroom soup recipe earns rave reviews
Garten's cream of mushroom soup recipe is a fan favorite, with many people leaving glowing reviews on the Food Network site. "It took about an hour to do. My family loved it," one person shared. "It's a do again."
Another fan commented, "So decadent and comforting. The best mushroom soup I have ever tasted. Definitely worth the time."
Many fans shared how Garten's recipe is restaurant quality (or better).
"I am a huge fan of Ina's cooking. I love mushrooms," one person commented. "Today is the first time making this mushroom soup. I followed the recipe to the letter and OMG! This soup is restaurant quality and beyond." They noted that the soup is "Smooth and rich, but not heavy. With the right amount of seasoning without overwhelming the palate."
Another person shared, "The best mushroom soup I have ever eaten (it is restaurant quality). It's straightforward to make, but does take some time/effort compared to other soup recipes. Definitely worthy of a special occasion/holiday course, but treat yourself and make it 'just because.'
One fan raved, "Five-star restaurant consistency. Will make again and again!!"