Ina Garten's Decadent Cookie Recipe Is the Perfect Mix of Chocolate and White Chocolate
Ina Garten's chocolate white chocolate chunk cookies combine the best of both worlds — chocolate and white chocolate — in one gooey cookie. The Barefoot Contessa star shared her easy recipe for the cookies, which come together quickly and bake in just 15 minutes.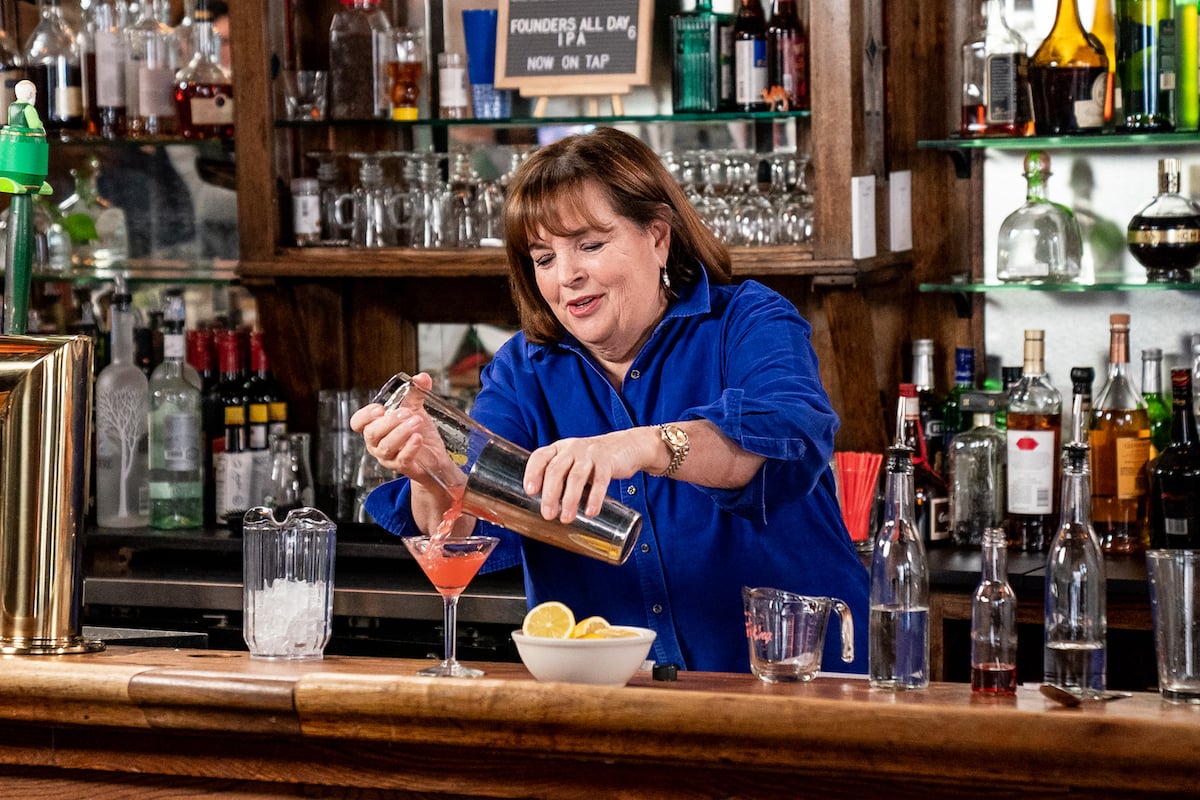 Ina Garten's chocolate white chocolate chunk cookies recipe is so easy to make
Garten demonstrated how to make her chocolate white chocolate chunk cookies during an episode of Barefoot Contessa. She started by creaming together the butter, brown sugar, and granulated sugar, noting that you should use room temperature butter for the best results.
"It's really great when it's room temperature," she explained. "I just think it's an important part of baking. I actually leave it out overnight and then you know it's really room temperature."
Garten added vanilla, eggs, and unsweetened cocoa, mixing everything until combined. "This is unsweetened cocoa powder," she explained. "And that's what gives it its really good chocolatey flavor."
She sifted together the flour, baking powder, baking soda, and salt before she added the ingredients to the mixer, combining everything at low speed.
Garten shared one pro-tip about mixing the cookie dough. "This is the point where you don't want to overmix the flour because then it'll develop the gluten and make it taste more like bread than cookies," she explained. "We want them really, really delicate and tender."
She folded in the chopped white chocolate chunks, explaining that it makes a huge batter. "But you can actually make this really early and you can save it in the refrigerator or even freeze it for later. So it's a great recipe."
Garten scooped the cookie dough onto parchment-lined baking sheets, explaining that she uses an ice cream scoop to get "exactly the right size each time."
She also wet her hands to flatten the dough slightly, then baked the cookies in a 350 degree Fahrenheit oven for exactly 15 minutes. "They're really sort of soft and chewy on the inside and crisp on the outside," she explained.
The full recipe is available on the Food Network website.
Garten used the cookies for homemade ice cream sandwiches
Garten made the cookies on Barefoot Contessa as part of a dessert — homemade ice cream sandwiches that had her guests assemble.
"Everybody will make their own," she explained. "Which is great because it's fun to make them but it's also then I don't have to do them myself."
Garten placed scoops of ice cream in a bowl and served it with the cookies so her guests could make their own ice cream sandwiches.
The 'Barefoot Contessa' star has an easy cookie shortcut for ice cream sandwiches
The Barefoot Contessa star also uses store-bought cookies for ice cream sandwiches. When making her peanut butter and fudge ice cream sandwiches, she advised softening the ice cream for 15 seconds in the microwave before sandwiching it between "really good peanut butter cookies" from the bakery.
Once assembled, she gave the ice cream sandwiches an extra crunch by rolling each sandwich in chopped toasted peanuts. "This is the fastest dessert ever, right?," she asked. After freezing the sandwiches for an hour, they're ready to eat!
"I love these ice cream sandwiches," she noted. "I love that the peanut butter cookie is crunchy, the ice cream is creamy, and the fudge is just rich and delicious,. And then those toasted peanuts are salted."
You can find the full recipe on the Food Network website.
RELATED: Barefoot Contessa Ina Garten's Delicious Dessert Hack Takes Seconds to Make