Ina Garten Dip Recipes That Make Easy Appetizers
Ina Garten's dips make for easy appetizers because they typically involve little more than a food processor and a handful of ingredients.
Dip it good. Make Ina Garten's Barefoot Contessa dip recipes for "How easy is that?" appetizers.
Use a food processor to make Ina Garten's Chunky Blue Cheese & Yogurt Dip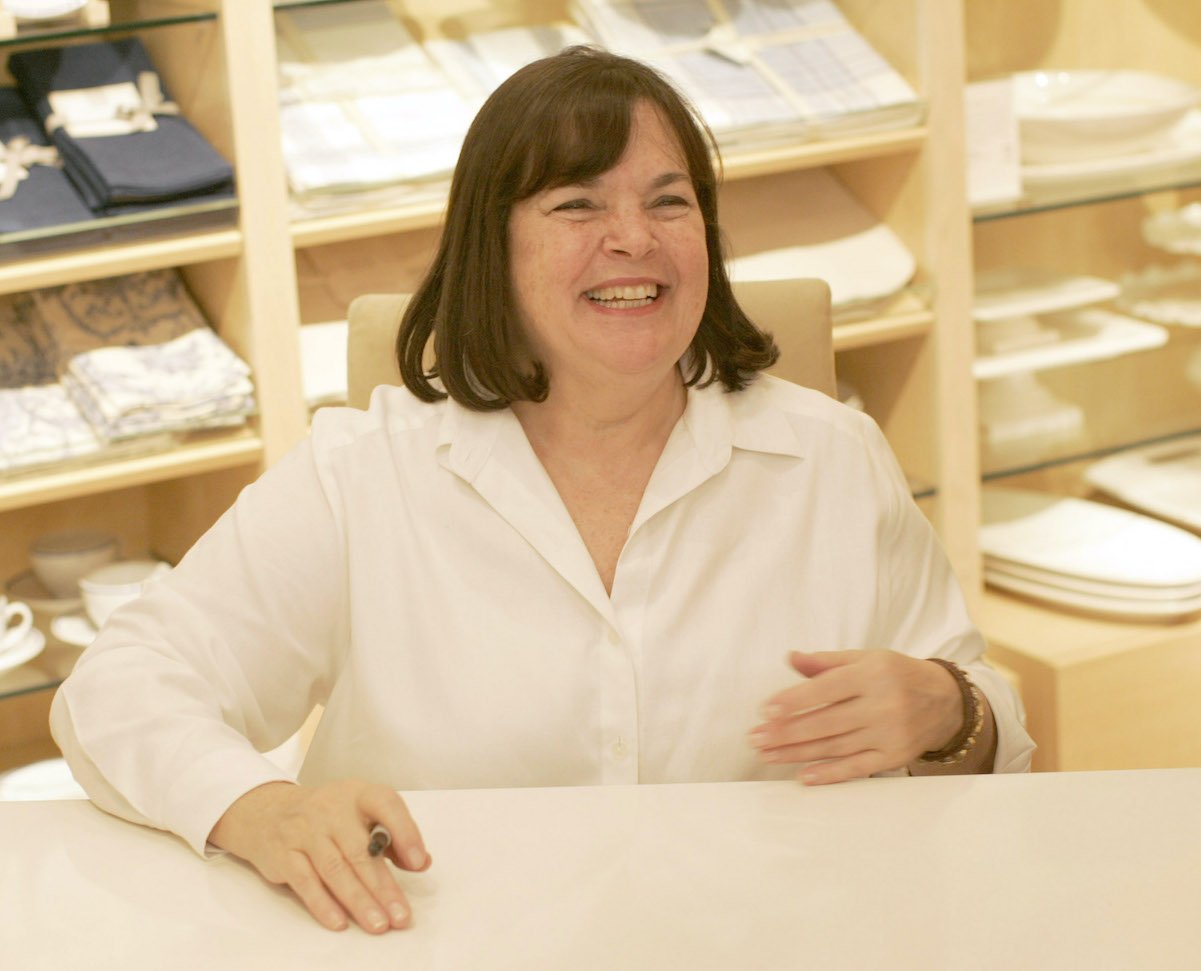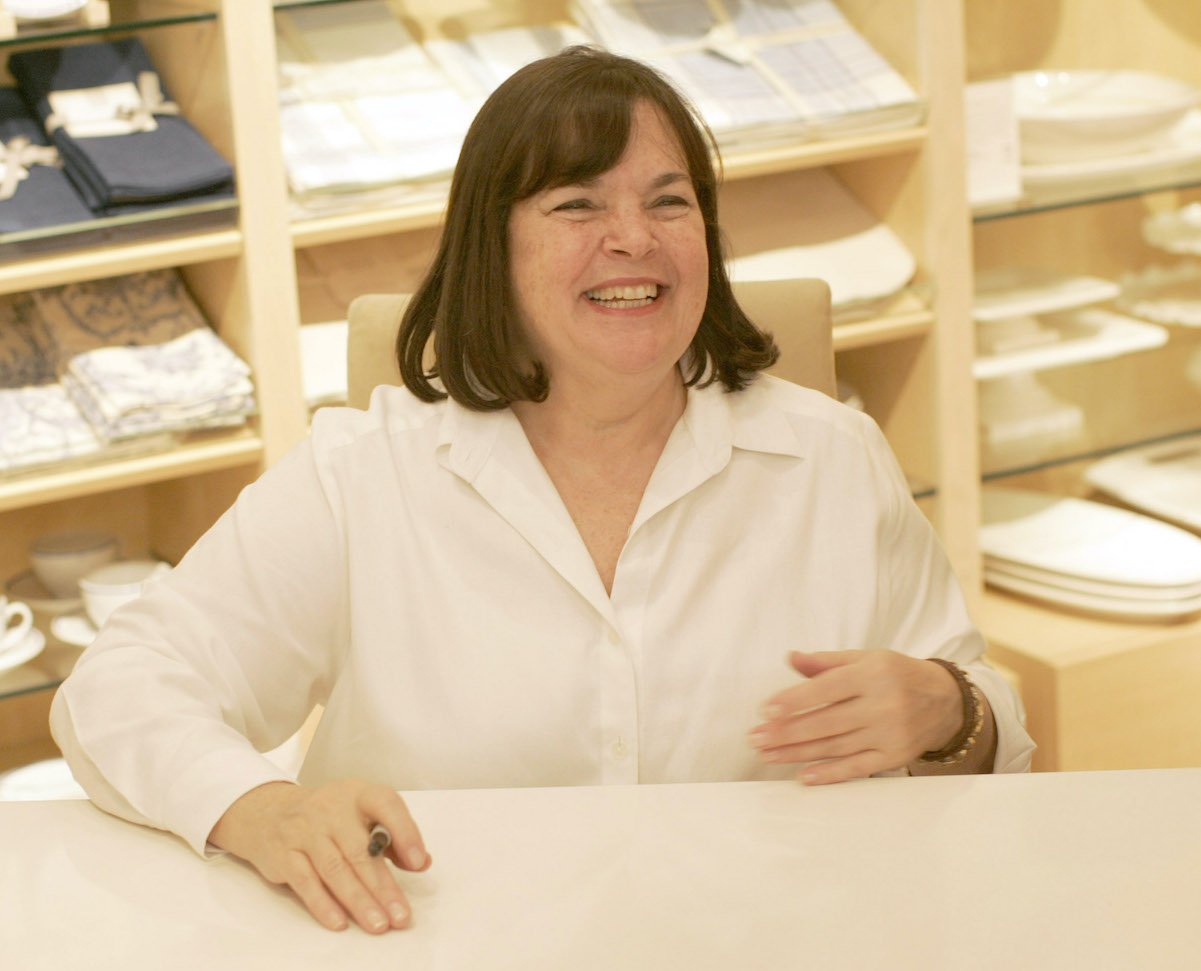 A How Easy Is That? recipe, this Barefoot Contessa dish is simple to make. According to Food Network, Garten puts shallots, garlic, fresh lemon juice, yogurt, mayonnaise, cheese, hot sauce, salt, and pepper in a food processor. 
After getting it mostly smooth she adds chives and pulses everything together. Garten puts the mixture in a serving bowl, covers it with plastic wrap, and lets it chill in the fridge for a minimum of two hours. That's it. It's really that simple to make. 
Ina Garten's Green Herb Dip is ready in 5 minutes
This dip recipe from Garten's fifth cookbook, Barefoot Contessa At Home, is prepared in a similar way. It involves mixing ingredients together in one bowl. Except this time there's no chilling. 
A great last-minute appetizer, this takes all of five minutes to make. The celebrity chef puts room temperature cream cheese in the bowl of a standing mixer with sour cream, mayonnaise, scallions, dill, salt, pepper, and parsley. She mixes everything together and that's it. The Green Herb Dip is ready to eat. 
Ina Garten's Pan-Fried Onion Dip is her Barefoot Contessa take on a classic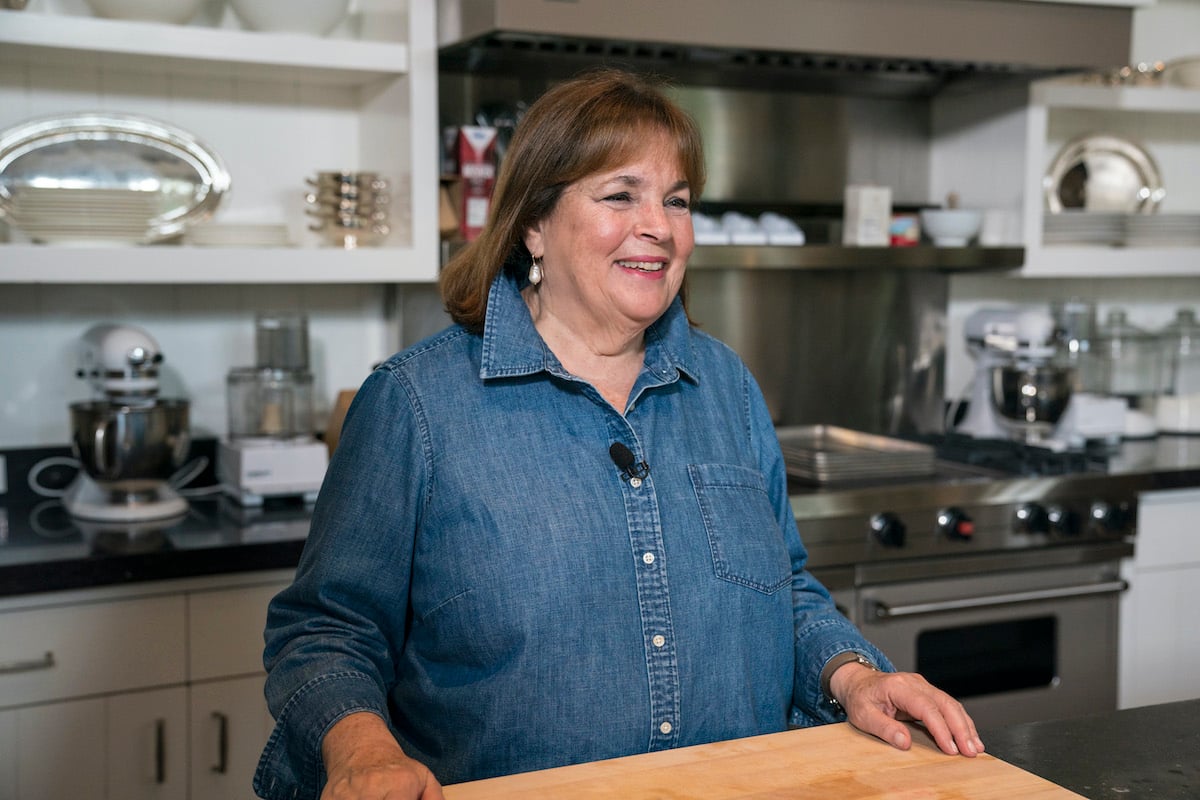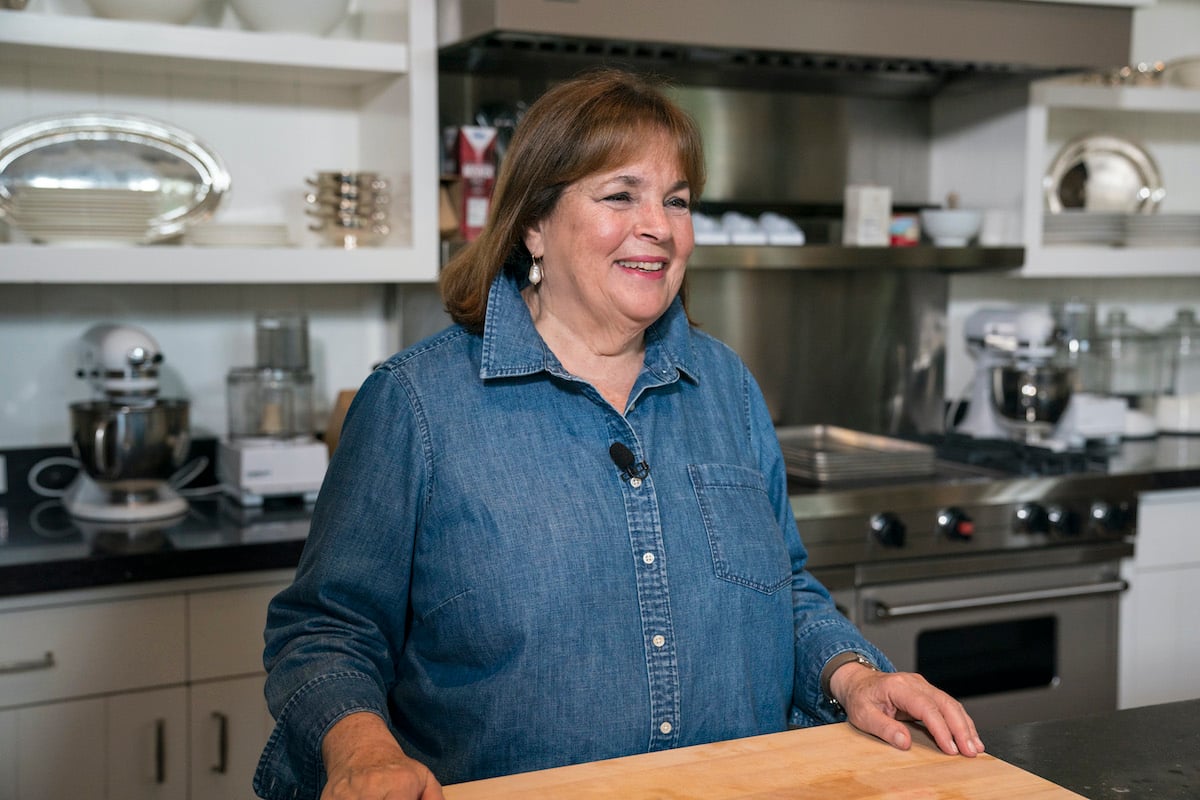 Forget about buying onion dip. Although Garten often says, "store-bought is fine," her Pan-Fried Onion Dip recipe calls for only nine ingredients. Plus, it's ready in about an hour. Still not sure? At the time of publication, the recipe's averaging five stars on Food Network's website. Clearly, it's a hit with many Barefoot Contessa fans. 
Here's how Garten makes it: First, she sautés onions, cayenne pepper, salt, and pepper in a pan of butter and "good" olive oil. Not sure what she means by "good" olive oil? The Barefoot Contessa's olive oil of choice is Olio Santo.
Once the onions are caramelized Garten removes them from the heat to cool. Meanwhile, she combines sour cream, cream cheese, and mayonnaise in a standing mixer. Lastly, she tosses in the onions and her Pan-Fried Onion Dip is ready. 
Use the grill to make Ina Garten's Smoky Eggplant Dip with Yogurt & Mint
Fire up the grill to make this Barefoot Contessa dip. Garten starts by charring and roasting eggplant on a charcoal grill. Once cooled, she scoops the insides of the eggplant into a food processor.
Next, Garten adds yogurt, mint, garlic, lemon juice, olive oil, hot sauce, salt, and pepper to the eggplant. Mixing just until combined, Garten serves the dip with a drizzle of olive oil and extra mint. 
Make Ina Garten's Sun-Dried Tomato Dip in 10 minutes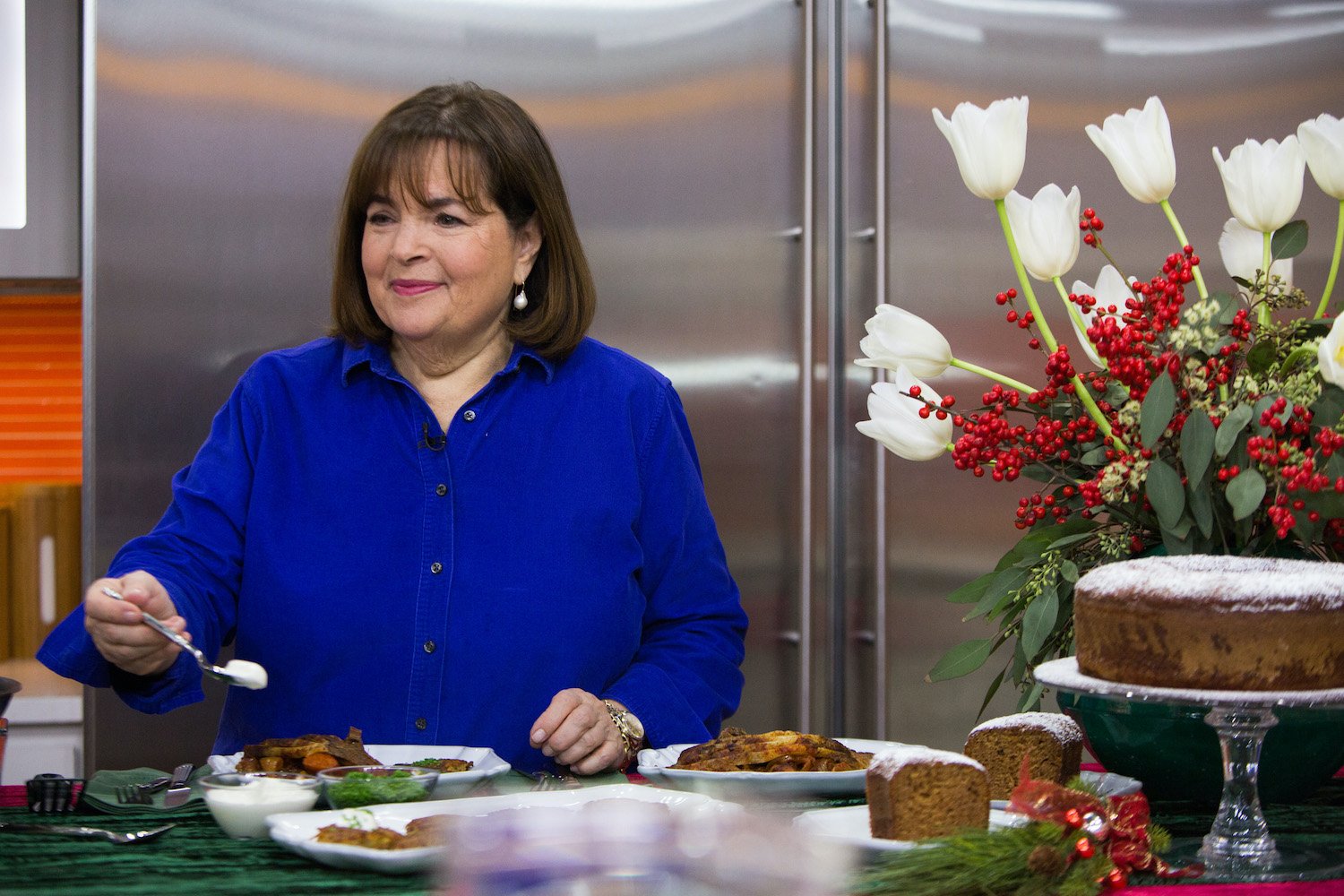 An OG Barefoot Contessa dip — this one's from Garten's first cookbook — this recipe, like many others from the Food Network star, calls for very few ingredients.
Garten puts tomatoes, sour cream, cream cheese, red pepper sauce, mayonnaise, salt, and pepper in a food processor. She combines everything before adding chopped scallions. That's it. An easy dip recipe that makes the perfect summer appetizer.