Ina Garten: A Disastrous Brunch Put the Barefoot Contessa off Party Hosting for a Year
Ina Garten knows all about planning parties. She's had people over for dinner, hosted holiday celebrations, and everything in between. What's more, she usually documents it on Barefoot Contessa, her longtime cooking show. As a 12-time cookbook author with decades of entertaining experience, she's an expert on the subject. But Garten hasn't always been the go-to authority on all things entertaining. When she first started cooking, she organized a disastrous brunch that put her off hosting for a year.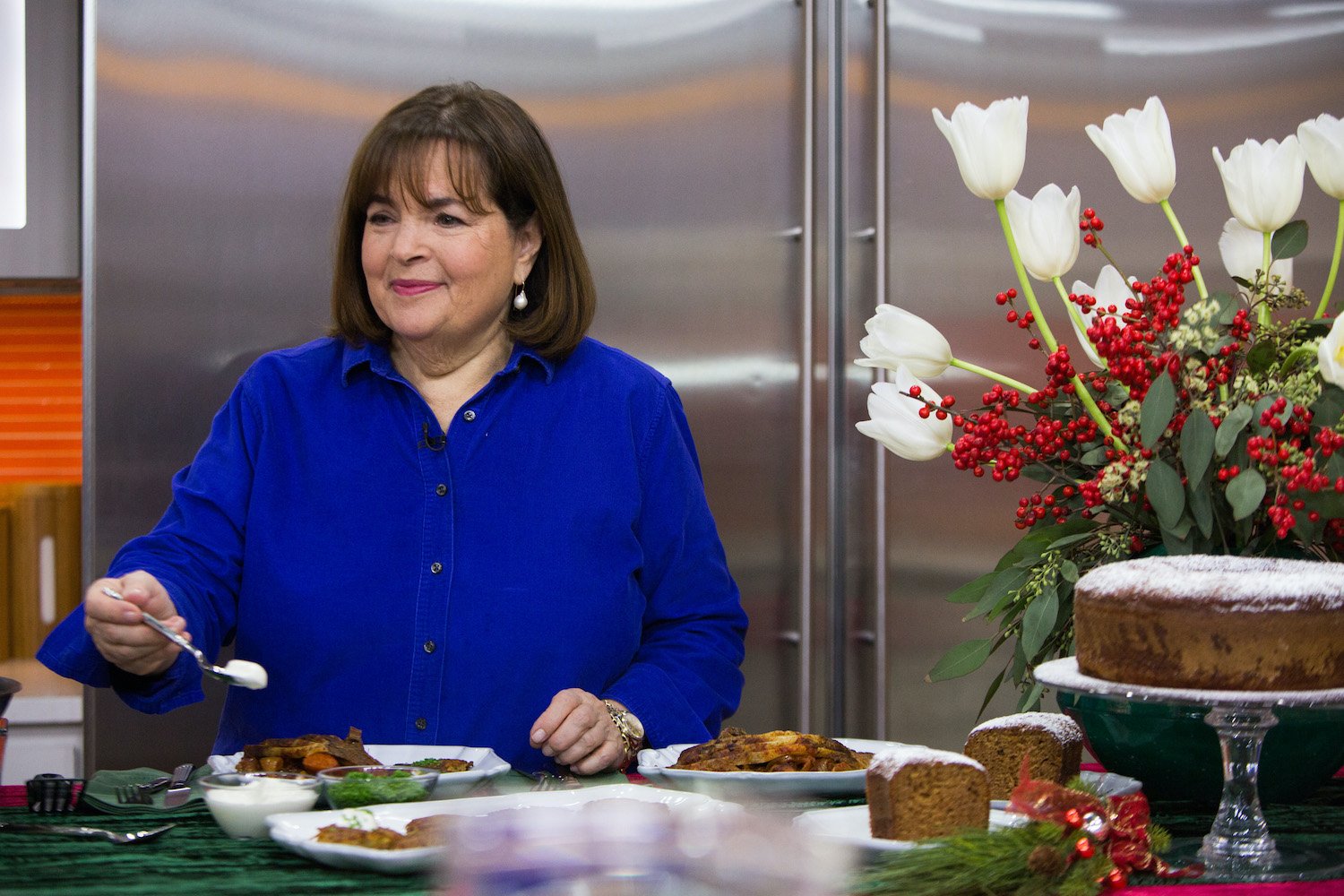 Ina Garten learned how to cook using Julia Child's iconic cookbook
Unlike other celebrity chefs, Garten didn't spent a lot of her time in the kitchen as a kid. She learned how to cook as an adult. In a 2015 interview with CBS Sunday Morning, the Barefoot Contessa said her family life shaped her fascination with food.
"I think it's the reason why I'm a cook — because I was never allowed in the kitchen," she said."That was my mother's purview and she used to say 'It's my job to cook and it's your job to study.'"
Garten turned to Julia Child when she began her food education.
"I bought Mastering the Art of French Cooking volumes 1 and 2 and every evening I would just work through those two books," she explained. "And I really kind of taught myself how to cook — or I should say, Julia Child taught me how to cook."
RELATED: Ina Garten's Favorite Cookbooks Revealed: They're All 'Written by Cooks I Admire'
The cookbooks combined with a life-changing trip to France for Garten majorly influenced her cooking style. When she opened her Barefoot Contessa store in East Hampton, New York, Garten echoed what she saw in France with her cooking. As the host of Barefoot Contessa and a successful cookbook author, she still makes simple, flavorful dishes.
Ina Garten made omelets for a party and regretted it
In an October 2010 interview with Redbook to promote her seventh cookbook, How Easy Is That?, Garten opened up about her own party mistakes. Specifically, how she came to learn that a party's only fun when the host's enjoying themselves. 
"I learned this the hard way at one of the first parties I ever threw," she said. "It was a brunch, and I decided to make omelets for everyone. I never got out of the kitchen — and I didn't have another party for a year."
The Barefoot Contessa continued, saying, "I tell people when they're hosting to make a menu out of recipes you know really well and to pick up something at the bakery for a great dessert. It's a much better party if the food is simple and you're relaxed."
Needless to say, Garten doesn't recommend making omelets for a crowd.
Ina Garten's brunch recipes don't require lots of standing at the stove
What are Garten's brunch recipes she recommends on Barefoot Contessa and in her cookbooks? They're not as time-consuming as the omelets she made at that fateful party back in the day. According to Food Network, the TV personality's most popular brunch recipes include Cranberry Orange Scones, French Toast Bread Pudding, Banana Crunch Muffins, and Easy Cheese Danish among others.
RELATED: Ina Garten Reveals the Store-Bought Noodles She Uses for a 'Fresh Pasta but Better' Taste