Why Ina Garten Doesn't Mind That Jeffrey Only 'Makes the Coffee'
Jeffrey Garten's cooking skills involve brewing coffee and Ina Garten wouldn't have it any other way. The Barefoot Contessa host once shared there's "more important" than having a partner who cooks. 
Ina Garten and Jeffrey Garten have been married since 1968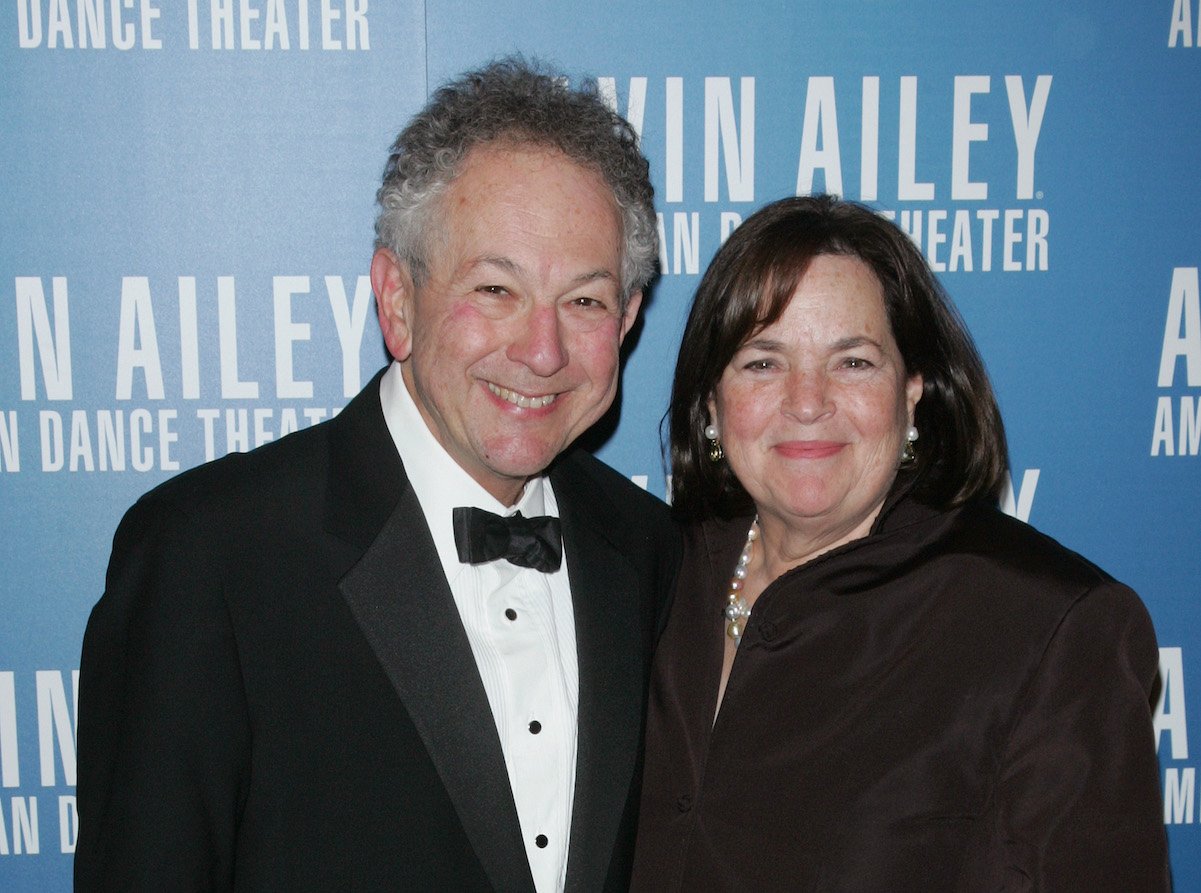 RELATED: Ina Garten Has an Easy Method for Perfectly Poached Eggs
Garten and Jeffrey are still married. Their marriage has been going strong for decades. The couple celebrated 52 years of marriage in December 2020. They tied the knot in a ceremony held at the Connecticut home of Garten's parents on December 22, 1968. The bride and groom were 20 and 22 respectively.
Garten and Jeffrey met a few years earlier when the future cookbook author, then only 15, visited her brother at Dartmouth College. As the Barefoot Contessa host told Today Food in 2018, she saw something special in Jeffrey right away. 
"I met Jeffrey when I was 15, and I have to say, I just knew he was the one," she said. "He's kind, he's smart, he's funny, and he takes very good care of me. It's wonderful."
As for Jeffrey's recollection of how they first met, the teacher and businessman once recalled in an interview with Food Network Magazine that he saw his future wife from a library window. He told his roommate, "Look at that girl, isn't she beautiful?"
Coincidentally, his roommate happened to have a date with Garten but sparks didn't fly. Jeffrey sent Garten a letter and months later they had their first date. They kept in touch through letters and the rest is history. 
Ina Garten once said it's 'more important to have 1 person who cooks and another person who appreciates it'
RELATED: Ina Garten Reveals the Store-Bought Noodles She Uses for a 'Fresh Pasta but Better' Taste
Watch an episode of Barefoot Contessa and chances are Jeffrey will make an appearance. He'll be there as an eager taste tester ready to try whatever's on the menu. According to Garten, that's exactly why their situation works. She cooks and Jeffrey appreciates it.
"My husband, Jeffrey, makes the coffee, that's it," she told Redbook in 2010. "It's more important to have one person who cooks and another person who appreciates it."
Garten, who makes it a point to "only cook for people I love," has an entire cookbook all about Jeffrey. Her tenth cookbook titled, Cooking for Jeffrey, features her husband's favorite recipes and stories about their life together.
Jeffrey Garten's recipe for the perfect cup of coffee

After spending their first date in a coffee shop it's only fitting coffee holds a place near and dear to both Garten and her husband. In a December 2018 Instagram video, the celebrity chef shared Jeffrey's recipe for a perfect cup of coffee. Just like Garten's approach to cooking and entertaining, Jeffrey's method is simple. It involves an automatic drip coffee maker, "good coffee," and water. How easy is that?
RELATED: Ina Garten's 'Barefoot Contessa' Cooking Show Isn't Scripted: '100% of the Dialogue Is Improvised'