Ina Garten Said If You Don't Like Broccoli, You 'Have to Try' Her Easy Side Dish Recipe
Ina Garten has a broccoli side dish that's so tasty, she said even people who don't like broccoli will have a change of heart. Find out how to make the Barefoot Contessa star's easy roasted broccoli recipe.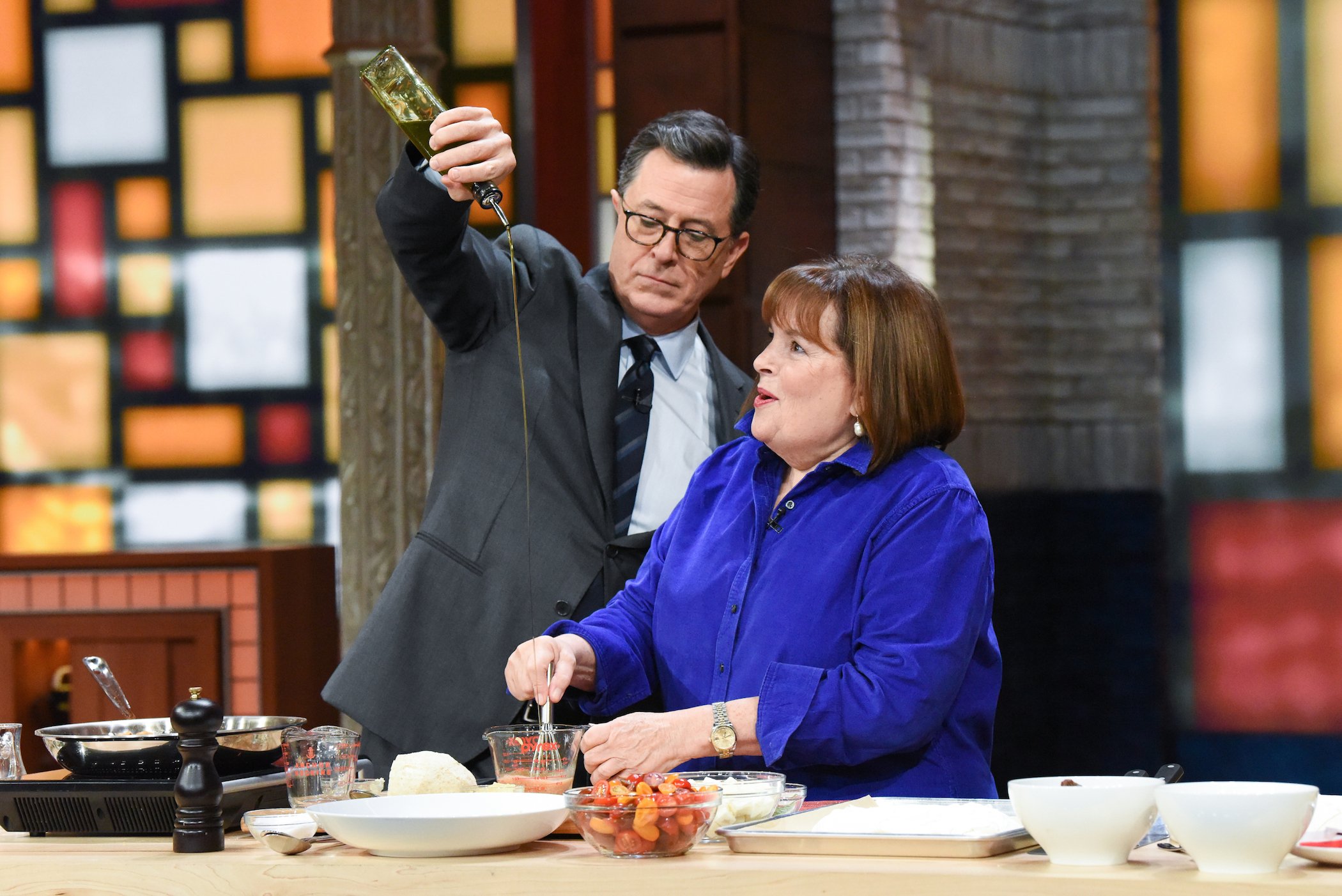 Ina Garten makes an easy parmesan roasted broccoli that will win over broccoli haters
While demonstrating how to make her easy broccoli side dish on an episode of Barefoot Contessa, Garten claimed that even people who aren't fans of the vegetable will like this recipe. "Parmesan roasted broccoli — for everybody who thinks they don't like broccoli, you have to try this," she said.
"It's in two parts: first, I'm going to roast the broccoli and then the next thing I'm going to do is toss it with lemon juice, pine nuts, basil — give it lots of flavor," Garten explained.
The Barefoot Contessa star recommended cutting the broccoli so there's a little bit of stalk, noting, "I want it to look like broccoli." She sliced garlic very thin and scattered it over the broccoli on a sheet pan, then drizzled everything with olive oil and sprinkled it with salt and pepper. Then she tossed the ingredients together with her hands and roasted the broccoli in a 425 degree Fahrenheit oven for 25 to 30 minutes.
"The thing about roasting vegetables is you want to do it at high temperature so it really caramelizes the flavors," she explained.
The 'Barefoot Contessa' star made a next-level topping
While the broccoli cooked, Garten made an easy topping. She zested a lemon and combined the zest with lemon juice, parmesan cheese, basil, and toasted pine nuts. The Barefoot Contessa star toasted the pine nuts dry in a pan. "You know when they're in the jar they're just sort of bland but when they've toasted they're just delicious," she explained.
"I'm roasting the broccoli and when it comes out of the oven, I'm just going to put this little topping on it," Garten explained. "It really flavors it. Just cook it for a minute until the cheese melts. Even kids will eat broccoli this way."
She removed the pan of broccoli from the oven, sprinkled her topping over it with a little more olive oil and lemon juice, and placed it in a serving bowl.
The full recipe is available on the Food Network website.
Garten's fans love her easy roasted broccoli recipe
Garten's fans love her roasted broccoli side dish, as the comments on the recipe indicate. "Game changer for broccoli!," one person noted, while another shared, "It really made something special out of the broccoli, rather than just plainly roasted."
"This recipe really surprised me. I knew I loved all the elements separately but putting them together was amazing," another commenter shared. "The addition of the lemon really elevates this dish, taking the edge off the olive oil and garlic, with all the components together creating amazing flavor.  I absolutely love it, sublime."
Another fan commented, "This is a side dish that I would happily consume all by myself. The browned tips of the roasted broccoli combined with all the flavors, but especially the lemon and parmesan is perfection. This recipe hits the mark every time and is a staple in my house year-round."