Ina Garten's Easiest Appetizer Is Only 1 Ingredient and Is 'Unbelievably Delicious,' According to the 'Barefoot Contessa' Star
Ina Garten has plenty of shortcuts for cooking but her 1 ingredient appetizer may just be the easiest treat you can whip up for guests. Garten doesn't shy away from store-bought ingredients to save time, like serving chips or nuts, but the Barefoot Contessa star's parmesan crisps recipe is a delicious fancy appetizer that's ready in minutes.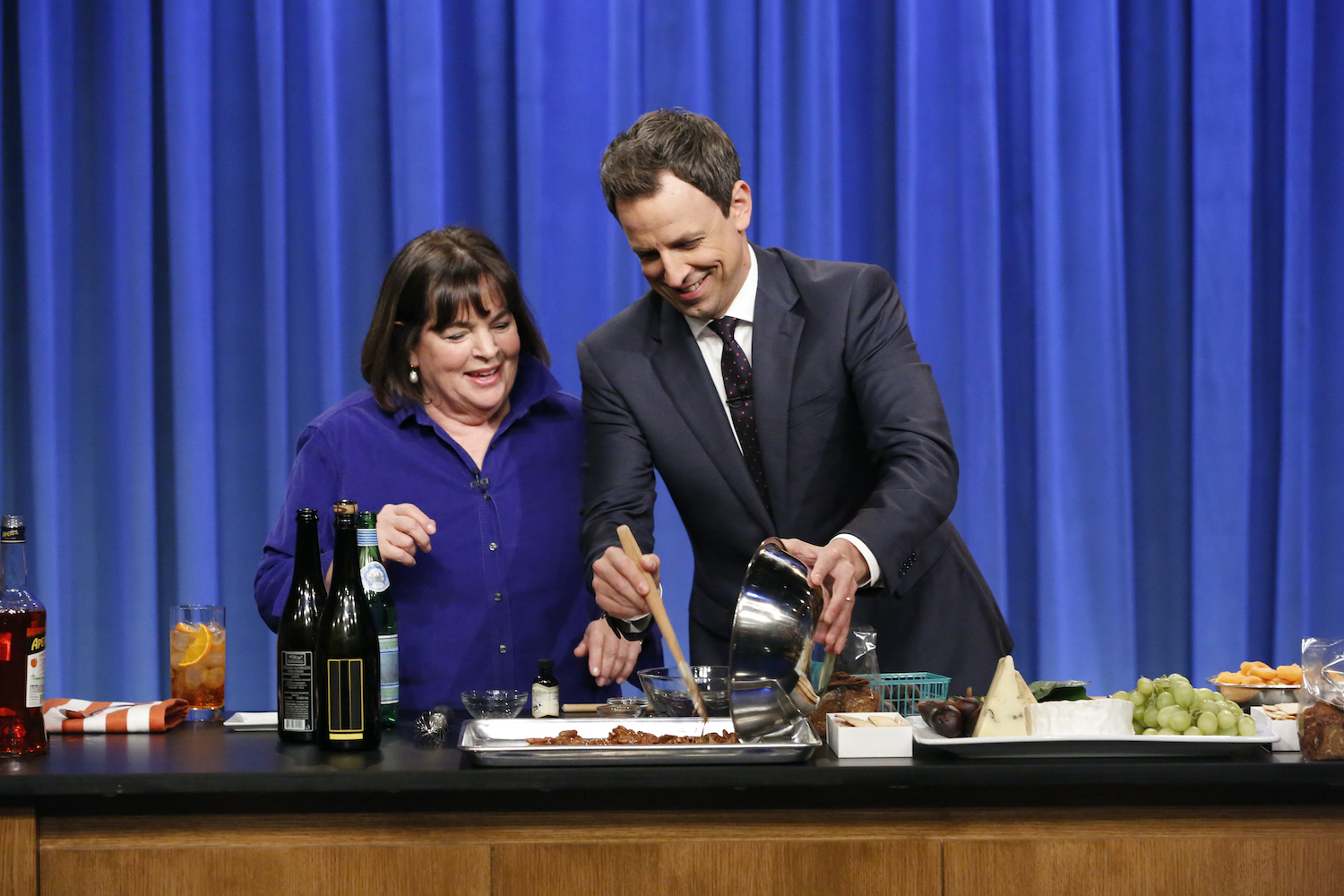 Ina Garten gives a lesson in parmesan cheese
Garten shared the steps involved in making her parmesan crisps recipe on her Barefoot Contessa cooking show and it couldn't be easier.
"Parmesan cheese is one of my absolute go-to ingredients," she shared. "It's amazing, when I'm thinking, 'This dish needs a little something,' how often the answer is a tablespoon of grated parmesan."
Garten shared some information about parmesan cheese, explaining that "there's only one real parmesan cheese and it's called Parmigiano Reggiano. It's a cow's milk cheese from Italy that has a protective seal so you know it's the real deal."
"The more aged it is, the more depth of flavor it has," Garten added. While sampling a piece, she explained, "It's dry and sharp and spicy. It's got so much flavor — but it's also incredibly expensive."
Garten recommends a less expensive parmesan cheese option
Garten recommended a more inexpensive but delicious alternative. "If you want to buy a cheese that's very much like parmesan but not quite as expensive, Grana Padano is fantastic," she shared. "It still has that sharp parmesan kind of flavor — it's a good option."
The Barefoot Contessa star isn't a fan of pre-grated parmesan cheese, however, as she explained, "You have no idea where the cheese is from — it could be a lesser grade of parmesan cheese."
"You don't know how long it's been grated," Garten added. "The fresher it is when it's grated, the better flavor it's going to have. So I kind of steer clear."
RELATED: Ina Garten's Brownies Recipe Uses This 'Magic' Ingredient She Says Enhances the Chocolate Flavor
Ina Garten's parmesan crisps may be her easiest recipe ever
After her lesson in parmesan, Garten shared how easy it is to serve the flavorful cheese to guests in a unique way.
"So I have two great ideas for serving parmesan with drinks and the best part is, there are no other ingredients involved," she explained.
The first option is "shards of parmesan," a more rustic-style snack option to serve guests. "Start with a big chunk and all you need to do, with a sharp knife, is cut big shards," Garten explained. "It's absolutely delicious and particularly with a glass of crisp dry white wine .. now that's my kind of appetizer."
"There's something so chic and simply Italian about parmesan shards, but there's one I like even better — parmesan crisps," Garten shared. With just one ingredient, it's relatively foolproof to make the crisps, which pair nicely with wine or cocktails.
After grating the parmesan cheese, drop it in rounded tablespoons on a parchment-lined sheet pan. Bake the cheese in a 350 degree Fahrenheit oven for six minutes.
"Those little piles of parmesan cheese will have transformed themselves into the most fantastic parmesan crisps," Garten said.
Allow the appetizer to cool and serve it with drinks. "They're crisp and salty and unbelievably delicious," she noted.
You can find the full recipe on the Food Network website.