Ina Garten's Easy Apple Cake Recipe Is a Decadent Barefoot Contessa Fall Dessert
Ina Garten has the perfect fall dessert that's as gorgeous as it is delicious. The Barefoot Contessa star shared the steps for her apple cake "tatin" recipe, which requires just 15 minutes of prep time but looks so impressive.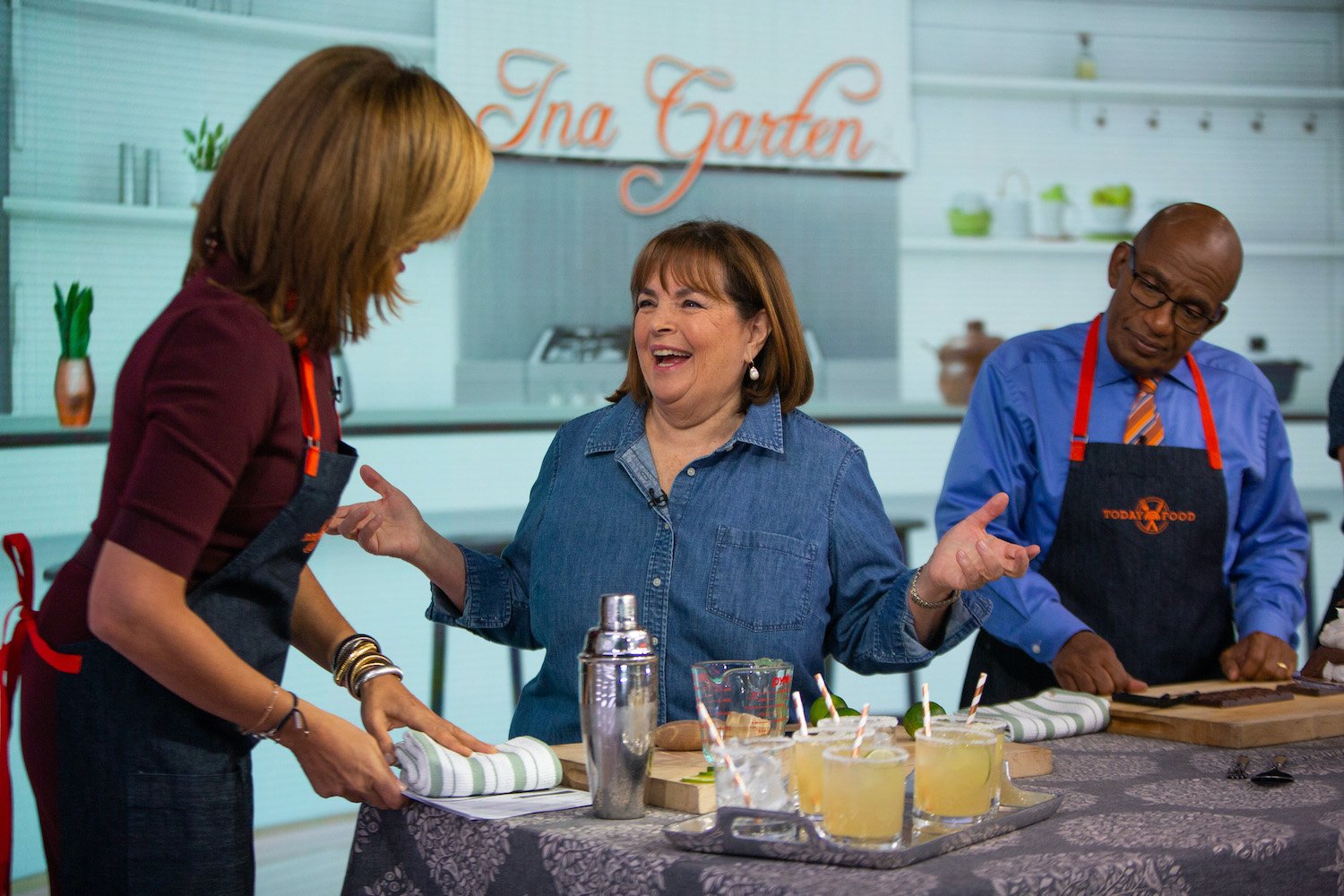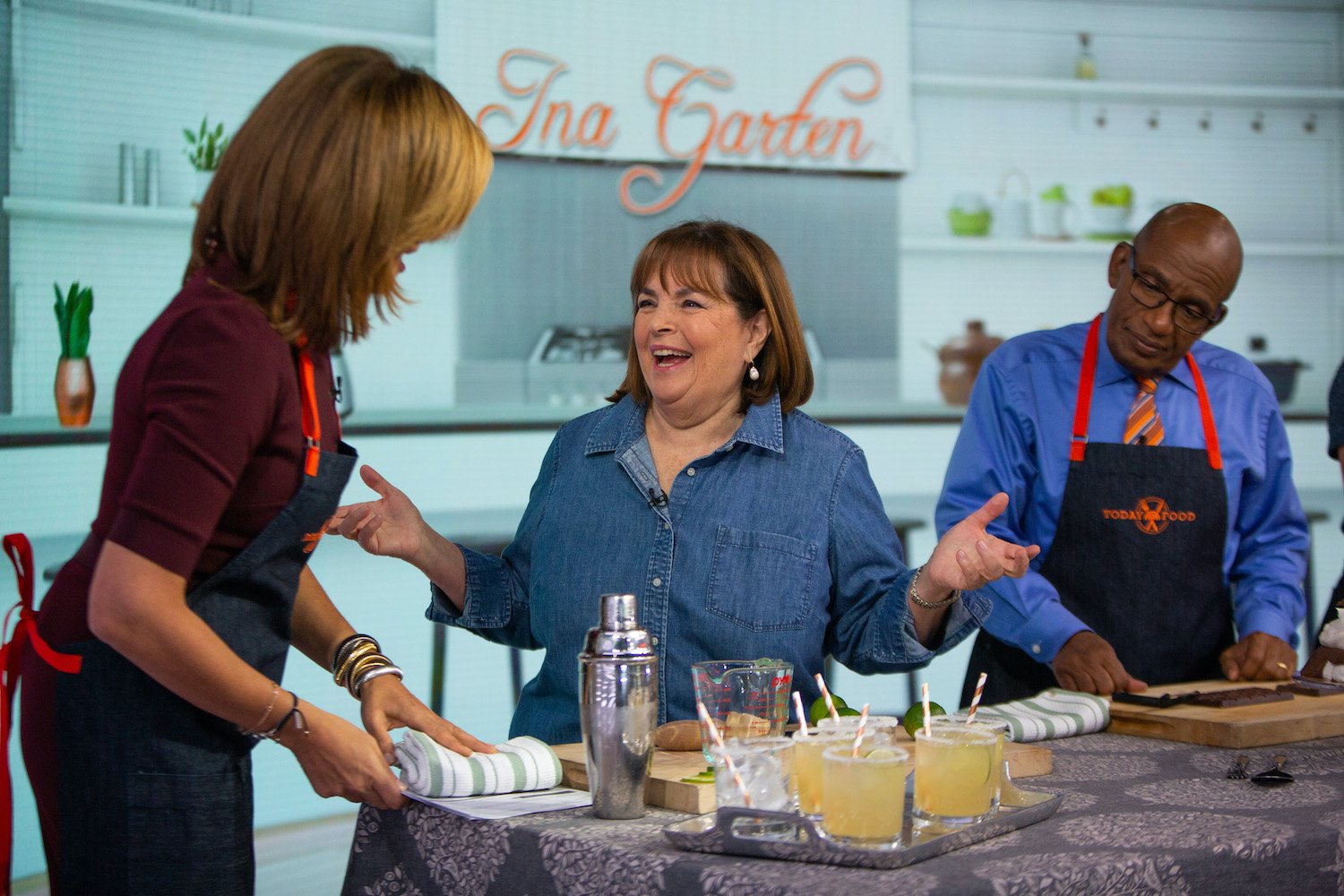 Ina Garten's apple cake 'tatin' recipe is perfect for fall
Garten demonstrated how to make her apple cake tatin recipe on an episode of Barefoot Contessa, noting that it's a "very simple version of a French apple tatin."
The Barefoot Contessa star started by making homemade caramel sauce. She combined sugar and water in a pan and cooked it on the stovetop "until it's sort of brown and caramelized, about 360 degrees on a candy thermometer," she explained.
Then Garten cored the apples and cut them into wedges and placed them in a greased glass pie pan. "And then when you turn it over, all those caramelized apples are going to show, it's going to be great," she noted. The Barefoot Contessa star poured the caramel syrup over the apples.
For the "really simple cake" to top the apples and caramel, Garten creamed together butter and sugar, then added eggs, sour cream, lemon zest, and vanilla extract and mixed the ingredients together. She sifted together flour, baking powder, and salt in a separate bowl and added it slowly to the mixer while it ran at low speed.
Garten spread the batter over the apples and caramel, explaining, "It's going to be puffed and golden and just gorgeous when you turn it out upside down."
The Food Network host baked the cake in a 350 degree Fahrenheit oven for 30 to 40 minutes. When the cake was finished baking, Garten ran a knife along the edge of the cake and turned out the dessert. "It's caramelized apples on the bottom and a nice light cake on the top," she explained, adding a sprinkle of powdered sugar over the top.
The full recipe is available on the Food Network website.
Ina Garten makes an impressive apple tart
Garten also has a beautiful apple tart recipe that uses a store-bought ingredient so it's ready in no time.
She demonstrated how to make the apple tart on an episode of Barefoot Contessa. "I don't think there's a French pastry shop or a French bistro that doesn't serve an apple tart," she said. "And the truth is it's a really simple thing. It's just pastry, apples, butter, and sugar."
The Barefoot Contessa star added, "It is my all-time favorite dessert."
Garten had a simple trick for the pastry. "So what I use is puff pastry. Frozen puff pastry, you buy it in a grocery store," she shared. "And I leave it in the fridge, so it's nice and cold when I'm working with it."
She added, "Of course, you can make your own pastry, but with puff pastry, it's so fantastic — why would you bother?"
The Barefoot Contessa star arranged sliced Granny Smith apples on squares of the pastry, overlapping the fruit. Then she sprinkled sugar over each tart and dotted them with butter before baking the dessert in a 400 degree Fahrenheit oven for 40 minutes. She finished each tart with a brush of an easy apricot glaze.
You can find the full recipe on the Food Network website.