Ina Garten's Easy Chopped Salad Is the Perfect Barefoot Contessa Recipe for Hot Summer Days
Ina Garten has the perfect light and delicious salad for those hot summer days when you don't feel like cooking but want a hearty and healthy option for lunch or dinner. The Barefoot Contessa star shares her tips and tricks for a delicious Cape Cod chopped salad with an easy homemade vinaigrette.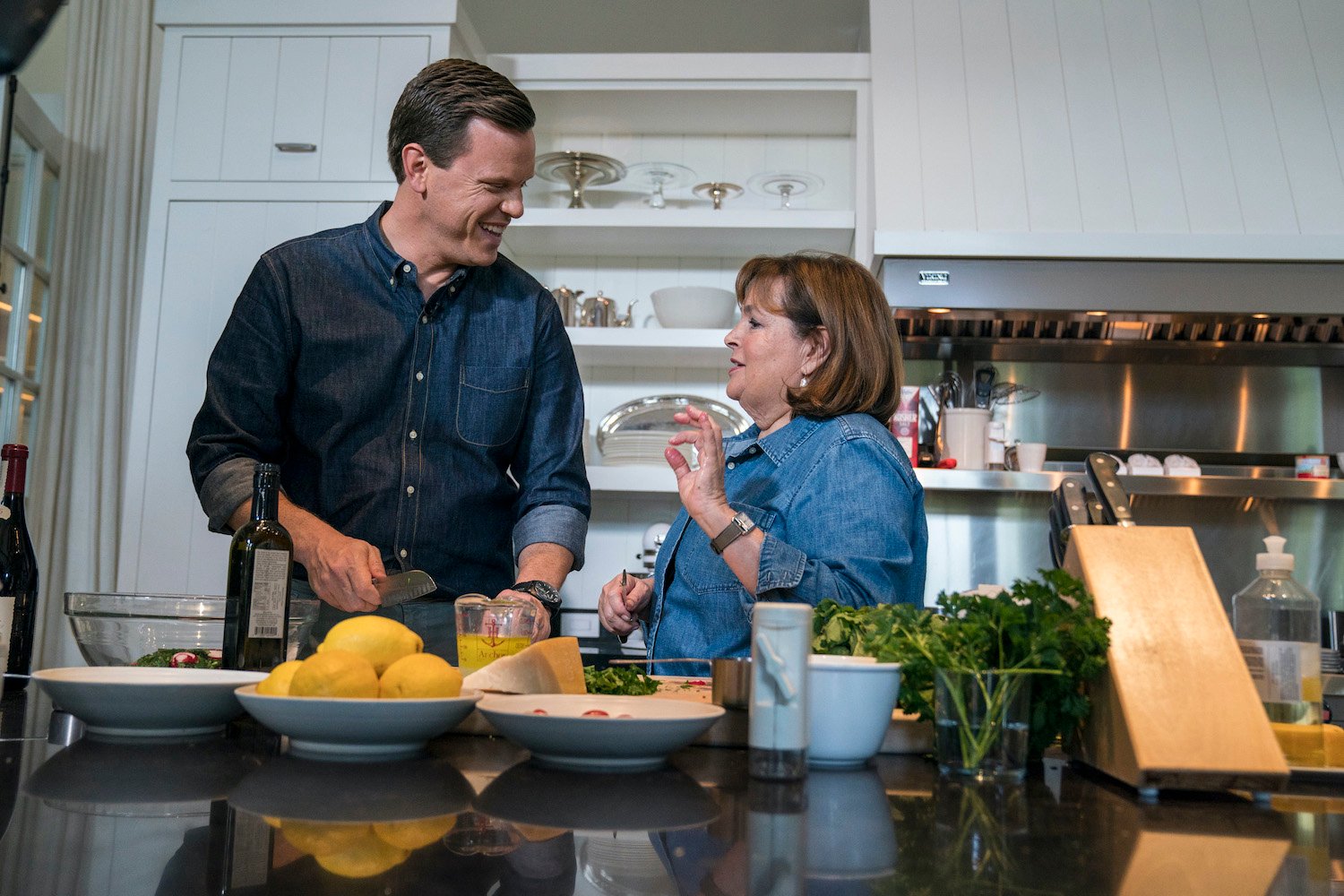 Ina Garten's Cape Cod chopped salad recipe is customizable
Garten's Cape Cod chopped salad recipe has some basic ingredients that make it a snap to pull together when you're short on time, but it's also completely customizable.
While demonstrating how to make the salad on her Barefoot Contessa cooking show, Garten explained that "dried cranberries make it 'Cape Cod.'"
"I love all the big, bold flavors of the things from the farm," she noted. "Of course you can buy arugula at the grocery store. I actually love composed salads like this because you can really throw anything in that you like."
She shared that the recipe was inspired by a trip to the pantry to see what ingredients would complement a salad. "That's how this salad came about," Garten revealed.
It's so easy to assemble: she cut the arugula in pieces, added dried cranberries, crisp toasted walnuts, and a peeled and chopped Granny Smith apple "because it's really tart." Any apple can be substituted, however.
Garten said that she adds chunky ingredients because she doesn't "like things too finely diced" in a salad. "I really want to just know they're there," she explained.
She added crumbled blue cheese next, explaining, "It's sweet and piquant and peppery. It's got everything going for it in a salad."
Ina Garten makes a simple vinaigrette to pair with the chopped salad
Garten assembled a quick and easy vinaigrette to dress the salad. "For the vinaigrette, I want a really fresh flavor," she said, explaining that she uses apple cider vinegar, Dijon mustard, maple syrup, orange zest, and orange juice to pair with the salad ingredients.
Garten recommended grating the orange zest directly into the bowl you're making the vinaigrette in so "you get all of the oils into the salad dressing."
"Vinaigrette has to be really highly seasoned," she said before adding the olive oil. "The mustard actually acts as an emulsifier so if you pour [oil] in really slowly, it'll emulsify the dressing."
She poured the dressing over the salad, gave it a toss, and added one last flavor — bacon. "That's the last thing that I put in," she said. "The peppery arugula, the vinaigrette's really good — it's sort of sweet and tart. This is definitely one of my favorite salads."
You can find the full recipe on the Food Network website.
Ina Garten shares an easy hack for great salad
Garten's Cape Cod chopped salad is a perfect make-ahead option and she has one hack that makes it so much better when you serve it.
Garten makes the vinaigrette but sets the greens and ingredients on top, holding off on tossing everything together until it's time to serve it.
In a 2018 Instagram video, Garten explained her easy tip that avoids a soggy salad. "Here's a trick: if I'm going to make a salad in advance, I take the vinaigrette and I pour it into a big salad bowl," she explained. "And I put the lettuce right on top but I don't mix it."
"Just leave it on top and then, later, when I'm ready to serve it, take two spoons, just mix the whole thing together and you have a fresh salad with lemon vinaigrette," Garten added.