Ina Garten Calls Her Easy Classic Comfort Food Recipe 'The Best Meatloaf I've Ever Had'
Ina Garten shared the recipe for 'the best meatloaf' and it's so easy to make. The 1770 House meatloaf gets an upgrade from a flavorful garlic sauce.
Ina Garten dedicated one episode of Barefoot Contessa to taking "everybody's favorite old-fashioned recipes" and updating them "so they have lots of flavor." Garten's 1770 House meatloaf recipe is not only delicious but a garlic sauce takes the comfort food to another level.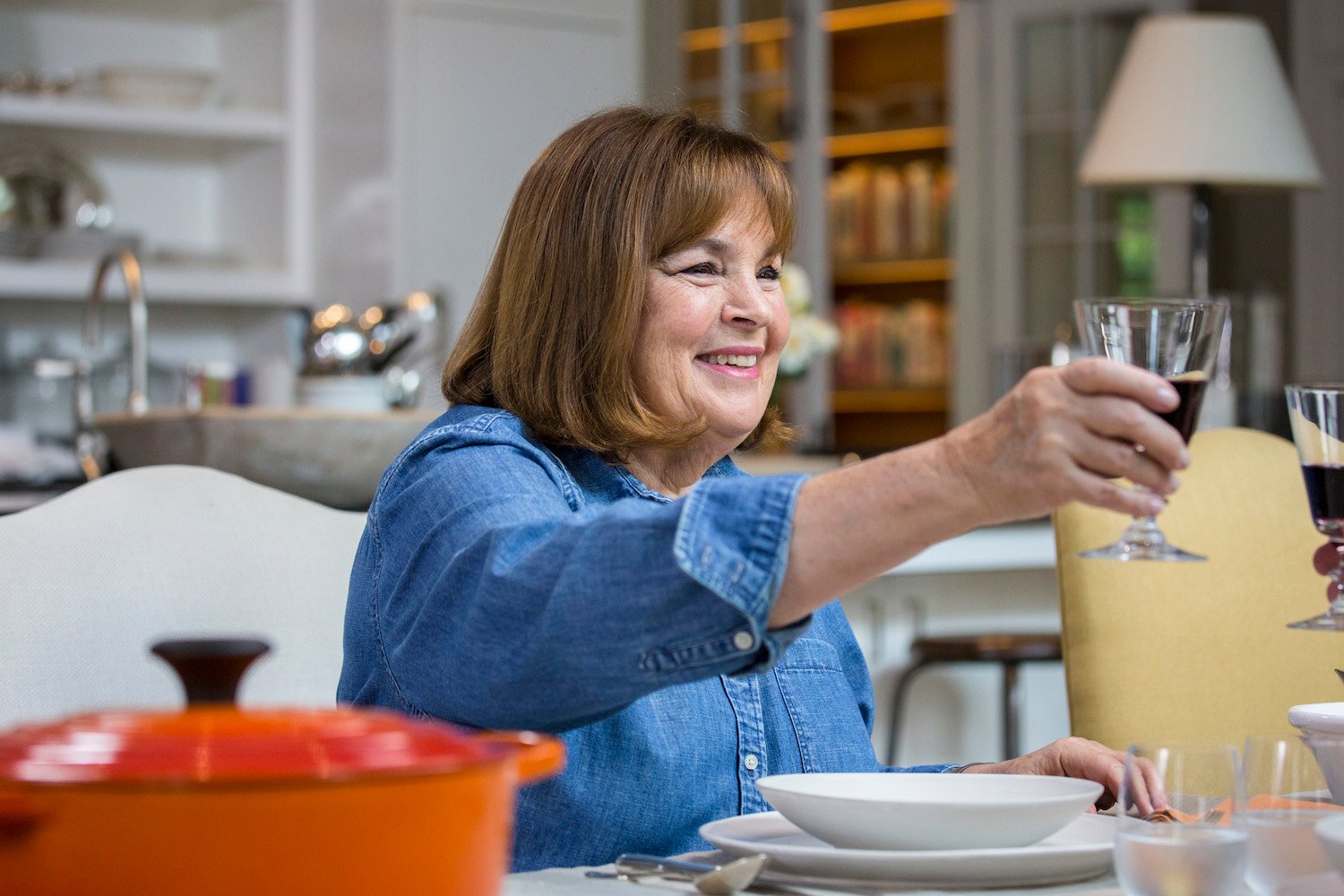 Ina Garten's 1770 House meatloaf recipe comes from a restaurant she frequents
Garten wrote about the meatloaf recipe in her Barefoot Contessa Foolproof cookbook. "The 1770 House is a restaurant in East Hampton where I could eat dinner every night," she wrote. The executive chef is Kevin Penner and he makes delicious 'home-style' food that's both elegant and comforting."
Garten continued, "I'm embarrassed to say how many winter nights we've ordered this amazing meatloaf with sweet roasted garlic sauce. The secret, as they say, is in the sauce."
She made the dish with Penner on Barefoot Contessa. "You think your meatloaf is good? Just wait until you've tried my friend chef Kevin Penner's — he's got the most incredible meatloaf and he's sharing his secrets with us," Garten said.
Ina Garten's delicious meatloaf recipe has an easy secret
Garten and Penner made the meatloaf with three different meats. She placed one pound each of ground veal, ground pork, and ground beef in a bowl. Then she added chives, thyme, parsley, eggs, salt, pepper, ground panko breadcrumbs, milk, and sautéed onions and celery.
Garten noted that she and Penner were "in sync" about using fresh herbs, salt, and pepper. "I think the smartest thing I've ever heard anybody say about cooking was the two things that people don't use right are the two things that they have in their kitchen — salt and pepper," she shared.
Penner's "secret" to the meatloaf recipe is panko bread crumbs that are pulsed in a food processor. "So usually you use breadcrumbs to sort of bind it all together," Garten explained. "Panko has a great texture but you want to puree it so it's just fine."
She observed, "When you grind it, it actually becomes much more condensed."
Garten mixed everything together with her hands, sharing, "the key is to keep this as light as possible, not to compact it."
She placed it on a sheet pan lined with parchment paper. Penner noted that he likes to flatten the meat. "What this is going to do is prevent air pockets from forming inside of it," he explained. Then he formed it into a loaf shape, making sure it was uniform to ensure even cooking.
Garten baked the meatloaf in a 350 degree oven for 40 to 50 minutes, until the internal temperature reached 155 to 160 degrees.
An easy garlic sauce takes the meatloaf to the next level
The meatloaf gets a flavorful sauce, made with chicken or beef stock, peeled garlic that had been sauteed in olive oil, and butter. She heated the ingredients over medium heat then simmered the mixture until it thickened. Garten added thyme, chives, and parsley to the sauce.
To serve, the Barefoot Contessa star sliced the meatloaf, placed it on a plate, and topped it with the sauce. "It's the best meatloaf I've ever had," Garten said after taking a bite.
The full recipe is available on the Food Network website.