Ina Garten's Easy Cocktail Recipe Makes Any Meal 'More Special'
Ina Garten loves a delicious cocktail and has the perfect drink to celebrate the end of summer. The Barefoot Contessa star shared her favorite summer lunch and paired it with peach Bellinis, a delicious flavor of the season she combines with bubbly Prosecco.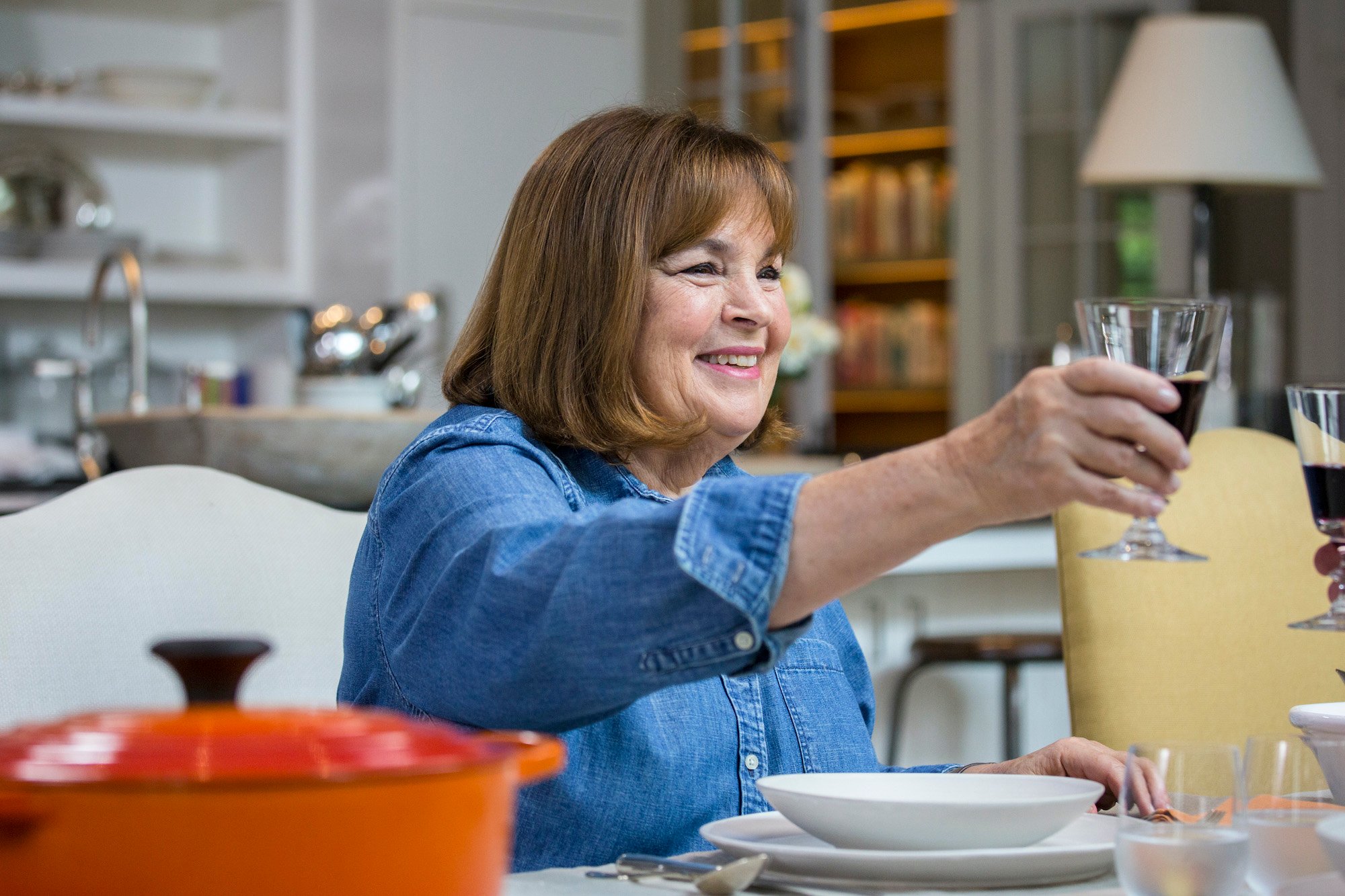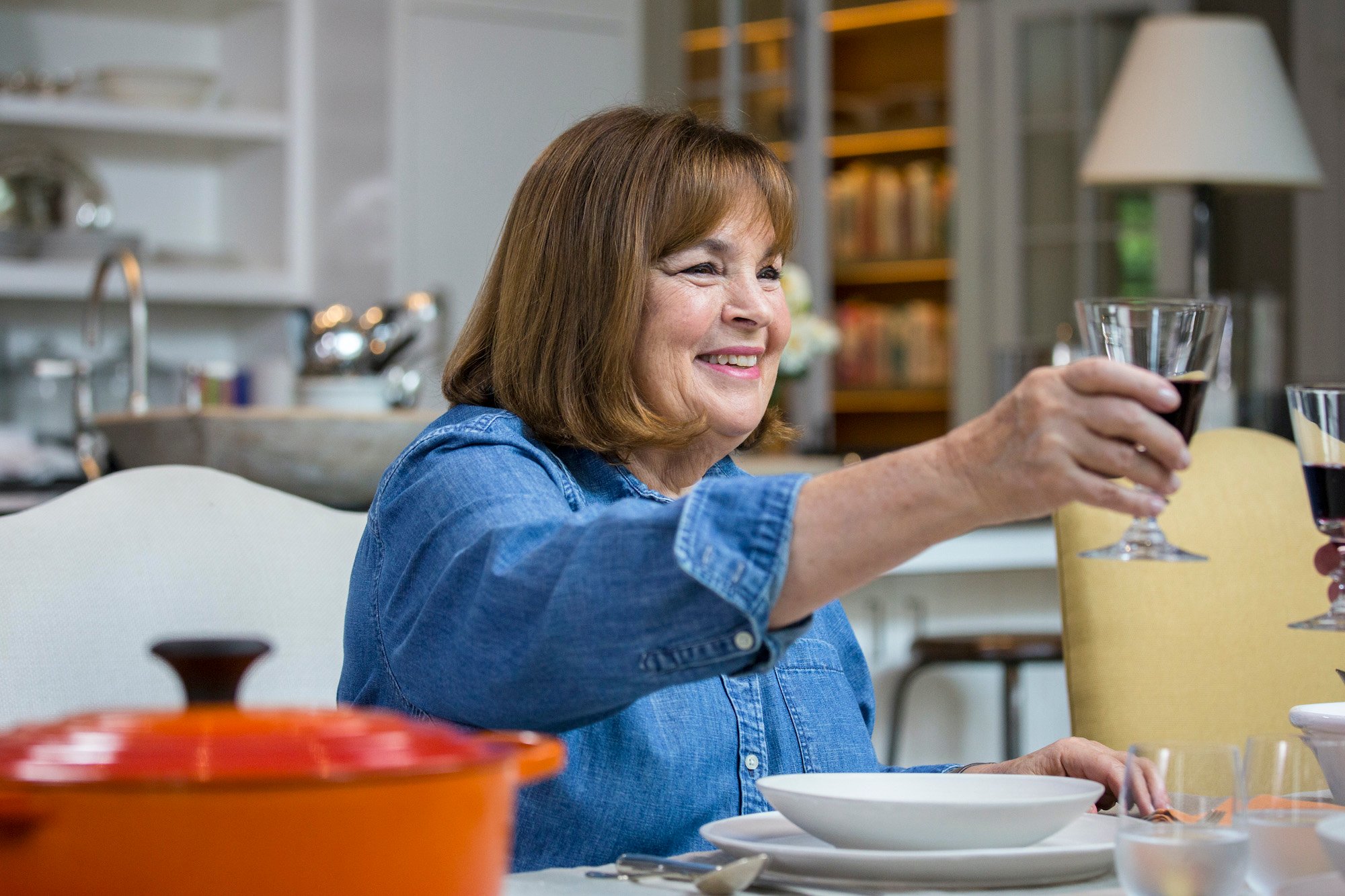 Ina Garten gave her summer lunch an upgrade with bellinis
Garten took to Instagram to share her favorite summer lunch and noted that it pairs beautifully with an easy cocktail recipe.
On Aug. 27, Garten shared photos of her delicious favorite summer lunch. "This weekend I'm making my all-time favorite summer lunch — lobster cobb salad and frozen key lime pie!," she wrote in the caption. "They require almost no cooking and they're beyond delicious!"
To make the meal "even more special," she had the perfect drink suggestion. "But in the waning days of summer, I decided to add a little taste of la dolce vita — a delicious Bellini to make lunch even more special," the Barefoot Contessa star explained. "These days we need to celebrate everything!!"
Ina Garten's peach Bellini recipe has a shortcut option
Garten's peach bellini recipe can be made with peach nectar or juice, but if you have a few extra minutes, she also provided instructions for making a fresh peach puree. She puts peaches, lemon juice, and sugar in a food processor and mixes everything until it's smooth, then presses the mixture through a sieve. Then she adds the peach puree to Champagne glasses and tops it with Prosecco.
For a quicker shortcut version, Garten fills each glass one-third full with peach nectar or juice, then tops it with Prosecco, and adds a wedge of peach in each drink.
The full recipe is available on the Food Network website.
Garten has an easy strawberry and Prosecco cocktail recipe
If you're looking for a refreshing strawberry cocktail, Garten has that covered with her Rossini recipe. She purees strawberries in a food processor until completely smooth then pushes it through a sieve, and discards the seeds. She adds sugar and Grand Marnier to the puree and refrigerates the mixture.
To serve the cocktail, Garten rubs orange zest around the rim of a Champagne glass, pours Prosecco three-quarters full in the glass, and stirs in two tablespoons of strawberry puree.
You can find the full recipe on the Food Network website.
The 'Barefoot Contessa' star makes a sangria that's a perfect summer blend
Of course, Garten also has an upgraded twist on sangria that's perfect for the summer.
Garten demonstrated how to make her summer sangria recipe in a July Instagram post. "It's really light, it's refreshing, it's fruity. And everybody will love it," Garten said in the video. "You never know when people are going to stop by — and this time, they're actually going to stop by!"
To make the easy drink, she poured a bottle of chilled rosé into a pitcher and added pomegranate juice, freshly squeezed lemon juice, and superfine sugar. Then she stirred the ingredients together.
The Barefoot Contessa star added Grand Marnier, Brandy, water, ice, and summer fruits — raspberries, strawberries, and plums, then stirred everything together and refrigerated it for at least two hours. When ready to serve, she filled glasses ½ full with ice, poured the cocktail over it, and spooned some of the fruit on top.
The full sangria recipe is available on the Barefoot Contessa website.