Ina Garten's Easy Creamy Pasta Recipe Is a Quick Lunch or Dinner Idea That's Loaded With Fresh Vegetables
Ina Garten has put a few different spins on more traditional pasta recipes and her lemon fusilli salad with arugula combines delicious flavors with fresh vegetables to make a quick meal. The Barefoot Contessa star shared how to make this easy dish.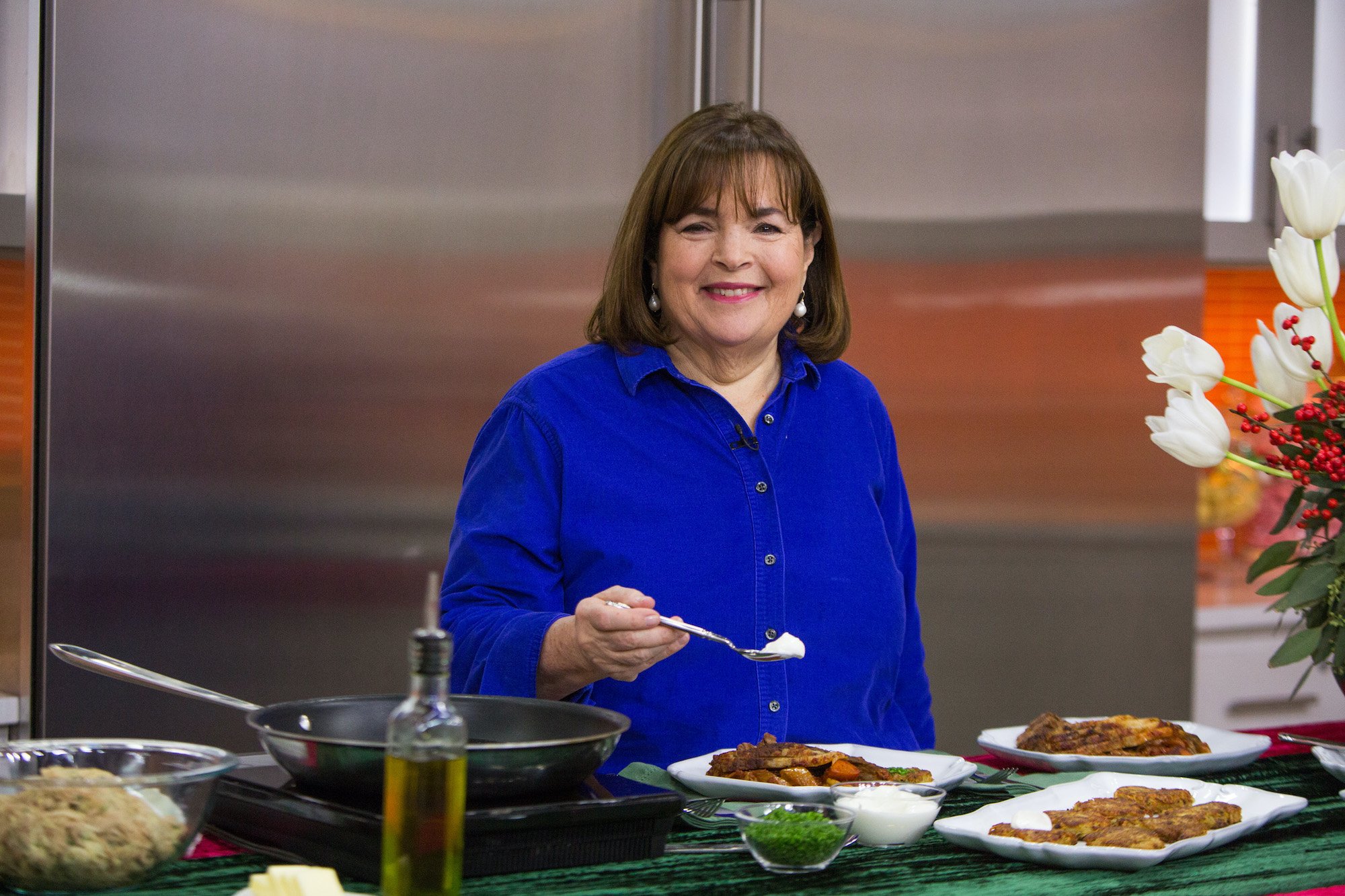 Ina Garten's lemon fusilli with arugula doesn't skimp on flavor
Garten demonstrated how to make her lemon fusilli with arugula recipe on an episode of Barefoot Contessa and it's got just a handful of ingredients but is full of flavor.
"I'm going to make a really easy and very rich sauce," she shared while she heated olive oil in a pan and chopped garlic. "It's a lemon cream sauce."
"What I'm going to do is I'm going flavor the cream and then reduce it and it's going to be like a white sauce," she noted. She added the garlic to the oil, cooking it for "about a minute."
She added heavy cream to the pan and cooked it over medium heat, then added the zest and juice of two lemons, plus salt and pepper. "Remember this is the sauce on the pasta so it has to be really strongly flavored," Garten explained.
The Barefoot Contessa star stirred and simmered the sauce for 10 to 12 minutes until it reduced by half. While it simmered she cooked the pasta and drained it.
"So the lemon and the cream and the lemon juice are all going to cook together," Garten explained. "And it's going to become an incredibly flavorful sauce."
Ina Garten assembled her easy pasta salad, adding fresh vegetables
Once the sauce and pasta were done, Garten assembled the salad in a few minutes. She added the pasta to a bowl of broccoli and explained how to tell when the sauce is ready to add to the dish. "It just starts to coat the spoon, just like a white sauce," she shared.
Garten poured the hot sauce over the pasta and broccoli, added grated parmesan cheese, and cherry tomatoes, then tossed it together "so the sauce and the parmesan get onto everything."
She added slices of lemon to toss into the pasta for color and flavor, then added baby arugula and combined the ingredients. "And the heat from the pasta's just going to wilt the arugula just enough," Garten noted.
She put the pasta dish on a platter, topped it with parmesan cheese and lemon pieces, and proclaimed, "Lunch is served."
The full recipe is available on the Food Network website.
The 'Barefoot Contessa' star has another 15 minute pasta dish
Garten's lemon fusilli with arugula recipe comes together quickly, but if you're even more pressed for time, her pasta with pecorino and pepper recipe takes just 15 minutes. She recommended tagliarelle pasta since it's ready in three minutes.
Garten used a mortar and pestle to grind peppercorns by hand for the dish. "I know it sounds crazy," she said. "But it's really good. So you want sort of big pieces and little pieces, all ground up."
Before draining the pasta, she reserved some of the pasta water. "So that, if the pasta is a little too thick, I can always add that back in," she explained.
She returned the pasta to the pot, added cream and butter, then stirred it before adding parsley, pecorino cheese, the crushed peppercorns, and tomatoes. "How fast is this?," she said. She added salt and a bit of the pasta water, tossed it together one last time, and plated the pasta dinner.
You can find the full recipe on the Food Network website.