Ina Garten's Easy Daiquiris Are the Perfect Barefoot Contessa Summer Cocktail
A hot summer day calls for a refreshing cocktail and Ina Garten has the perfect drink — a delicious daiquiri made with fresh juice that has a special Barefoot Contessa touch. Find out Garten's tips for making refreshings daiquiris.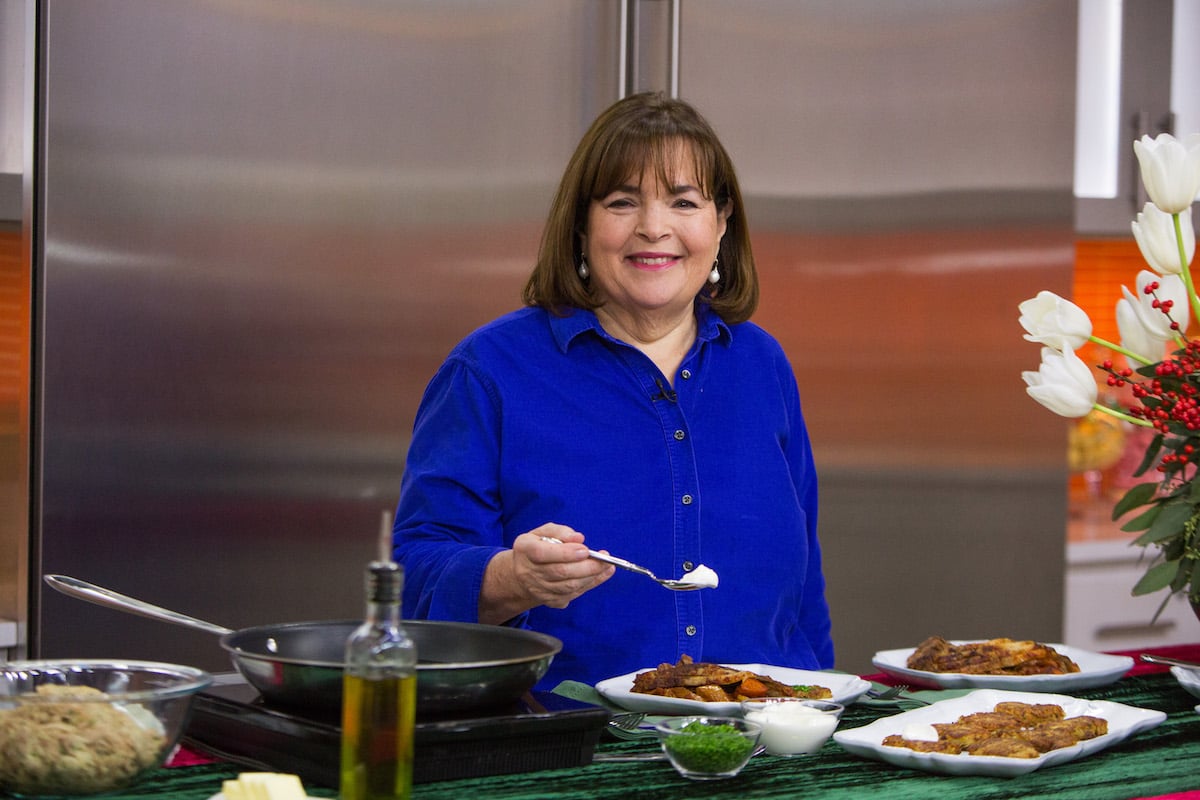 Ina Garten's classic daiquiri will become your favorite summer cocktail
Garten celebrated her cookbook Cook Like a Pro by demonstrating how to make her classic daiquiris and it's so easy. "What better way to celebrate than to have classic daiquiris, updated from the new book?," she said, reaching for "the largest cocktail shaker you've ever seen."
She filled the shaker ¾ full with ice and added a mixture of freshly squeezed lime juice, simple syrup, and rum.
"And this is the key that I learned from professional bartenders — shake it for 30 seconds," Garten said. "It's longer than you think."
After shaking the ingredients, Garten poured the daiquiris into ice-filled glasses that had an extra Barefoot Contessa touch — a sweet sugar-crusted rim!
You can find the full recipe on the Barefoot Contessa website.
Garten's other refreshing cocktail idea is a hit with Jennifer Garner
Could anything be more refreshing in the summer heat than a slushy drink? Garten shared a pic of her frozen palomas for a big football game, but they're a definite go-to cocktail when the weather gets steamy too.
"For the Super Bowl game, how about some cool and refreshing frozen palomas to go with those salty snacks?," she wrote in an Instagram post. "You can make big pitchers of them and store them in the freezer so you won't miss a thing!"
Actor and Garten BFF Jennifer Garner is a big fan of the frozen cocktail too.
When Jennifer Garner prepared a Barefoot Contessa recipe in 2020 for her "Pretend Cooking Show," Garten joined her remotely to help out as the actor made the crispy chicken with lemon orzo recipe from the Barefoot Contessa's Modern Comfort Food cookbook.
Jennifer Garner had a new twist on the cold cocktail
To make the palomas, Garten mixes a simple syrup of sugar and water in a small pot, heating it until the sugar is dissolved, then refrigerates the syrup. She then combines the simple syrup, grapefruit juice, tequila, and lime juice, then freezes it for at least 6 hours or overnight.
Before serving, Garten puts half of the frozen cocktail mixture in a blender with ice and salt, blending it until smooth, and pours it into a glass.
Garner gave Garten a great idea about her frosty cocktail, however. The actor had the paloma drink in her freezer ready to go in a mason jar. While Garner cooked, she pulled out the drink and used a spoon to dig it out and place it in a glass.
"I am so going to do that, keep them in the freezer," Garten said in response. "That's such a good idea."
"My freezer will never be without one again," Garner joked.
The recipe is available on the Barefoot Contessa website.