Ina Garten Makes an Easy Dessert 'That Will Knock Your Socks Off'
Ina Garten shares an easy trick to get a marshmallow texture inside her delicious meringues. The salted pistachios take the dessert to another level.
Ina Garten took a delicious dessert idea up a notch with one easy trick. The Barefoot Contessa star shared how she achieves the perfect texture for her salted pistachio meringues and it couldn't be easier.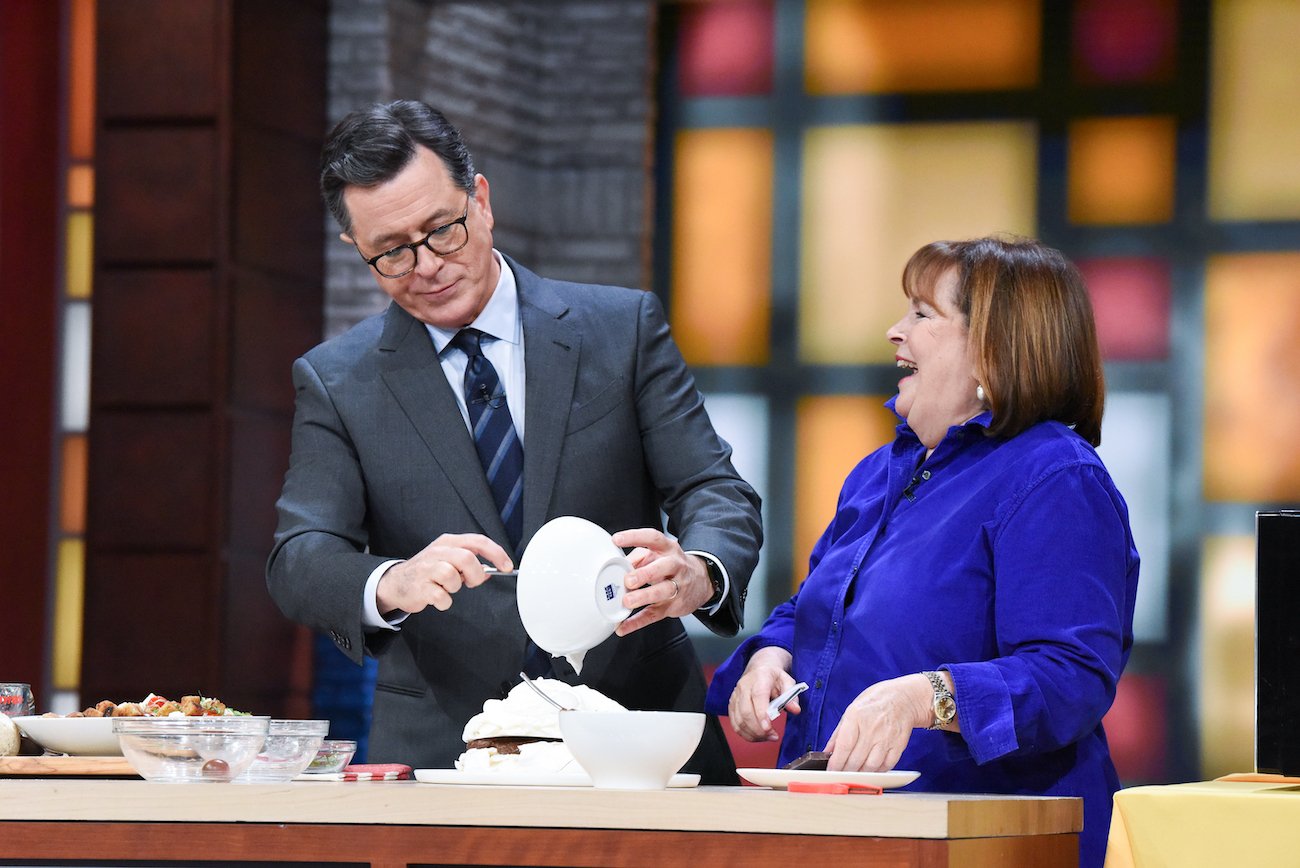 Ina Garten makes 'knock your socks off' meringues
Garten demonstrated how to make her recipe for meringues on an episode of Barefoot Contessa, explaining she was "turning up the volume on salted pistachio meringues that people lose their minds over."
She noted, "I'm shaking up meringues that will knock your socks off" and teased an "incredible trick" to get a perfect "marshmallowy" texture.
Garten said, "They're big fabulous meringues. But there's a secret in the way I do them and it makes them irresistible."
She called the recipe "amazing," due to the perfect outer and inner textures and a sprinkle of salted pistachios. "Unlike classic meringues, which are just crunchy, they're kind of crisp on the outside and like big, fluffy clouds of marshmallow inside," the Food Network host explained. "And they're so delicious."
The 'Barefoot Contessa' star shared an easy trick for the meringues
Garten added egg whites to a stand mixer and beat them on high speed with a whisk attachment until they were frothy. "And now I'm going to show you what makes these meringues amazing," she teased.
The Barefoot Contessa star used a simple trick that made all the difference. "I've baked the sugar that's going to go into it.," she explained. "What I did was I took a sheet pan with a piece of parchment paper and inside the parchment paper, I piled 3 cups of superfine sugar. And I baked it just until the edges start to brown."
Garten added, "But this is what makes those big, fluffy clouds of meringue that taste like marshmallow."
She turned the mixer down to low speed and slowly added the sugar. "The idea of cooking the sugar comes from Yotan Ottolenghi, who has these incredible specialty food stores and a restaurant in London called Ottolenghi," Garten explained. "And I saw these big fluffy clouds of meringue in his store and I've always thought about them."
The Barefoot Contessa star noted, "Just add it really slowly and you'll have the most gorgeous meringues. It's really thick and glossy and it's going to make the most amazing meringues."
Garten explained that "whisking is key" for this recipe to "beat in lots of air."
She mixed in vanilla for a "little hint of flavor," then scooped the mixture onto sheet pans in "messy oval dollops."
Garten added a nutty topping
Garten roasted salted pistachios in a dry pan, chopped them, and sprinkled the nuts over the fluffy dollops. "And when the meringues bake, they're going to get nice and roasted," she explained.
She baked the dessert in a 250 degree Fahrenheit oven for 1 hour 45 minutes. "Then when the outside is crisp but not brown, they're done," Garten said. "I'll take them out, sprinkle them with fleur de sel, and let them cool."
"Look how amazing they are. I just love how big and messy they are. And this is why you spread them out a little bit," she shared. "Because they actually puff up while they bake."
The full recipe is available on the Food Network website.