Ina Garten Loves to Make an Easy 'Dramatic' Brunch Recipe: 'It's a Total Wow'
Ina Garten loves entertaining guests for brunch and she has one "dramatic" breakfast recipe that's sure to impress. The Barefoot Contessa star calls her apple cinnamon Dutch baby recipe "a total wow."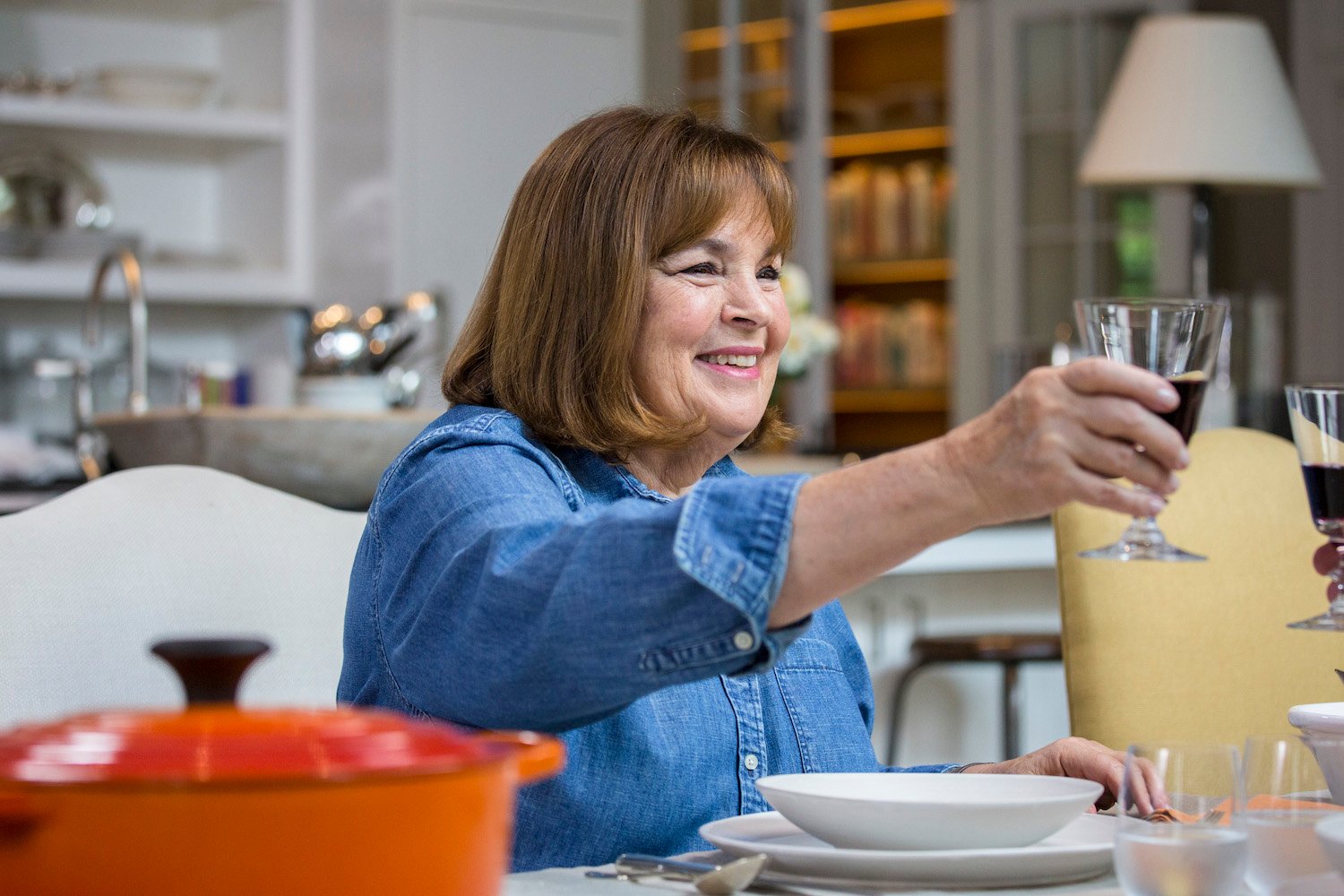 Ina Garten makes 'a total wow' Dutch baby for brunch
Garten demonstrated how to make the "dramatic pancake" on an episode of Barefoot Contessa.
"When I'm having friends for breakfast or brunch, I don't want to make the usual scrambled eggs," she explained. "I wanna make something special and preferably baked so I can just put it in the oven."
She continued, "This next dish is like a pancake but it is a total wow."
Garten described the unique puffed pancake recipe. "An apple cinnamon Dutch baby is kind of a cross between, I would say, a pancake and a popover," she said. "But it is absolutely delicious and it's really dramatic to serve."
How to make the 'Barefoot Contessa' star's apple cinnamon Dutch baby recipe
Garten started by melting butter in an oven-proof saute pan, then added a peeled and thinly sliced Granny Smith apple. She sprinkled sugar over the apples to "caramelize it a little bit" and cinnamon.
The Barefoot Contessa star increased the heat and sauteed the ingredients for 5 to 7 minutes until the apples were "tender and caramelized." She tossed the ingredients to get the sugar and cinnamon well distributed throughout then spread the apples out in a single layer in the pan.
To make the pancake batter, Garten whisked together milk, melted butter, eggs, and vanilla. She mixed together flour, sugar, and salt then whisked the mixture into the wet ingredients.
"Dutch baby is great for breakfast if you want to really impress someone, like your mother-in-law," Garten said. "It just is very dramatic when you bring it to the table. It's all risen and it's absolutely delicious."
She poured the batter over the apples. "It's really important for this to be poured into a very hot pan," the Food Network host said. "So don't do the apples in advance. Otherwise, it won't puff up. And, I mean, what's the point without the drama?"
Garten baked the Dutch baby in a 425 degree Fahrenheit oven for 12 minutes until it was "puffed up and golden brown and crispy on the edges and absolutely delicious."
Garten calls the recipe 'the perfect special breakfast'
After it baked, Garten pulled out the puffed breakfast and remarked, "It's a pancake. It's a popover. It's a Dutch baby!"
She added a sprinkle of powdered sugar over the top and drizzled on maple syrup. "I mean, who wouldn't want to have that for breakfast?" she asked.
"I have no idea why it's called a Dutch baby but I'm so glad it is," Garten said. As she took a bite, she shared, "It's like, sweet. It's like the perfect special breakfast. Absolutely delicious."
The full recipe is available on the Food Network website.
RELATED: Ina Garten Reveals '1 of My Secret Pleasures': An Easy 'Barefoot Contessa' Recipe She Says Is Her 'Obsession'