Ina Garten Has an Easy Hack for Cooking Salmon Perfectly the Way Restaurants Do
Ina Garten shared her trick for how to cook salmon perfectly every time and the best part is it's such an easy technique. The Barefoot Contessa star uses both the stovetop and the oven to get the job done, but it's not time-consuming and the end result is delicious and never dry.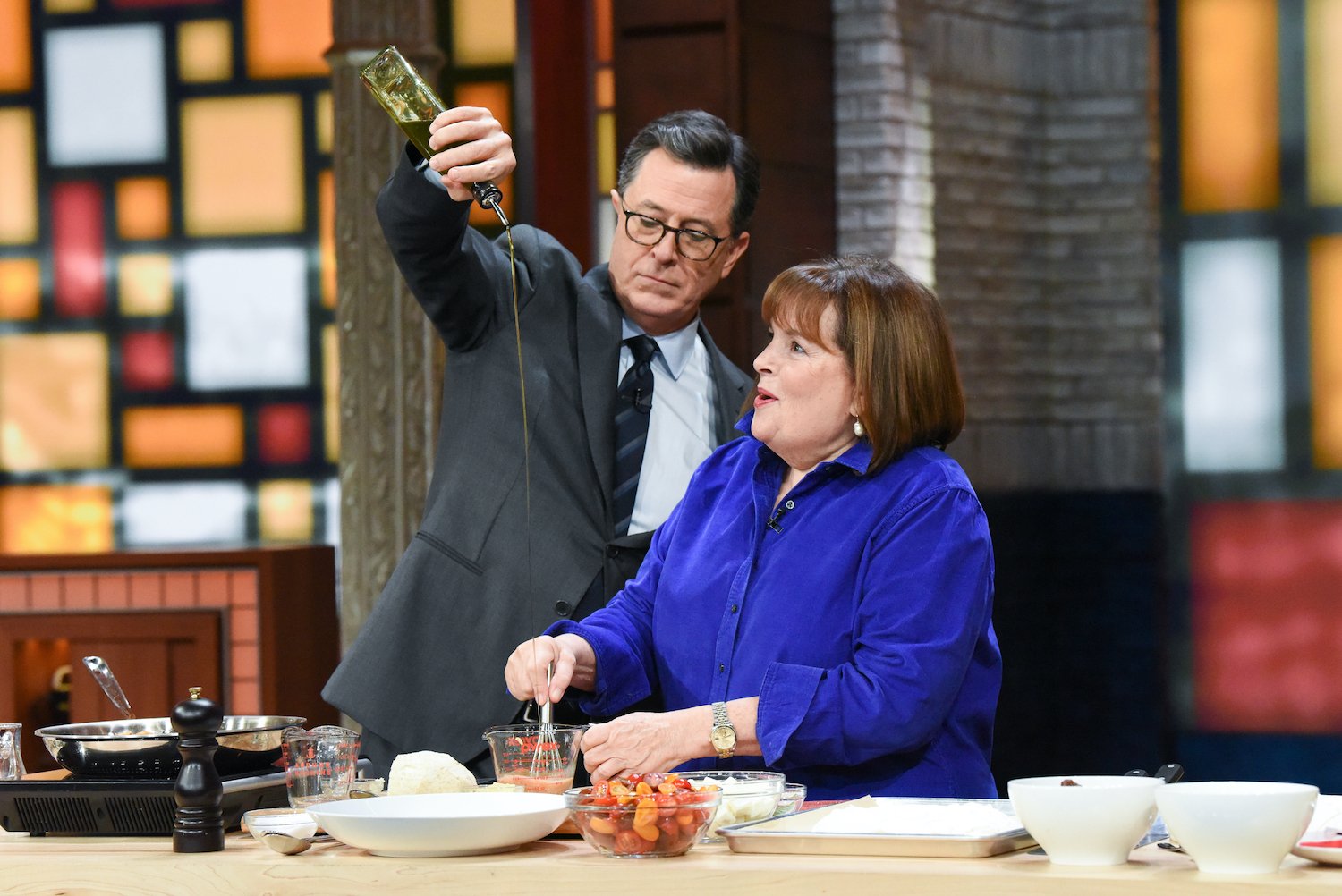 Ina Garten uses this trick for perfectly cooked salmon
Garten demonstrated how to cook salmon while making her salmon with lentils recipe. "The key to the salmon is to just sear the outside," she explained while rubbing olive oil on both sides of the fillets. "So you make a really crisp crust and then it seals in all the flavor."
She seasoned it generously with salt and pepper, explaining, "This is really the only seasoning so you want to make sure you season it really well."
She added the salmon to a really hot pan, with the seasoning-side down. "And just leave it," she advised. "I know it's really tempting to move it around but you want to create a really great crust."
She cooked the salmon for two minutes, flipped it, then roasted it in a 450 degree Fahrenheit oven for 5 to 7 minutes. "And it'll be perfect — sort of crusty on the outside and tender inside," she explained.
"This is how they cook it in restaurants and it comes out perfectly," she added.
You can find the full recipe on the Food Network website.
Ina Garten offers her pro tips for cooking salmon
Garten showed a variation on the searing technique while demonstrating how to make her salmon and guacamole sandwich on Barefoot Contessa.
She brushed the salmon fillets with olive oil and seasoned them with salt and pepper. "What I'll do is I'll just sear it in the pan," Garten noted. "It's a dry pan, you just want to oil the fish so it doesn't stick."
Her cooking technique really delivers the best texture and flavor for the salmon. "What I'm going to do is sear it in the pan then put it in the oven," she shared, noting how the method gives the perfect blend of crispy and tender.
Again, Garten shared the importance of not moving the salmon while it sears. "And don't move it all so it forms a crust," she explained. In this recipe, she turned the salmon over after two minutes and cooked the other side for two minutes. She then put it in a 400 degree Fahrenheit oven to cook for two more minutes.
Garten explained why it's important for the salmon to 'rest'
When the salmon was done in the oven, Garten removed it from the pan and put it on a plate to rest for 10 minutes, covered with aluminum foil.
"So it's really important with fish, with chicken, with anything, to let it rest," Garten explained. "And all the juices get back into the salmon that way."
She also shared an easy trick so salmon always cooks perfectly — avoid overcooking it. "It's really important to undercook it a little bit because it's going to keep cooking while it sits," Garten explained. "And I want really tender, moist salmon."