Ina Garten's Easy Heart Cookies Are the Perfect Valentine's Day Treat
Ina Garten has a sweet cookie recipe perfect for Valentine's Day. The 'Barefoot Contessa' star's shortbread heart cookies can be drizzled with glaze or dipped in chocolate.
Ina Garten's tried and true foolproof shortbread cookies make a perfect Valentine's Day treat and they're so easy to make. The Barefoot Contessa star takes a simple cookie dough, cuts it into heart shapes, and dips the cookies in melted chocolate or drizzles them with glaze for an elegant look.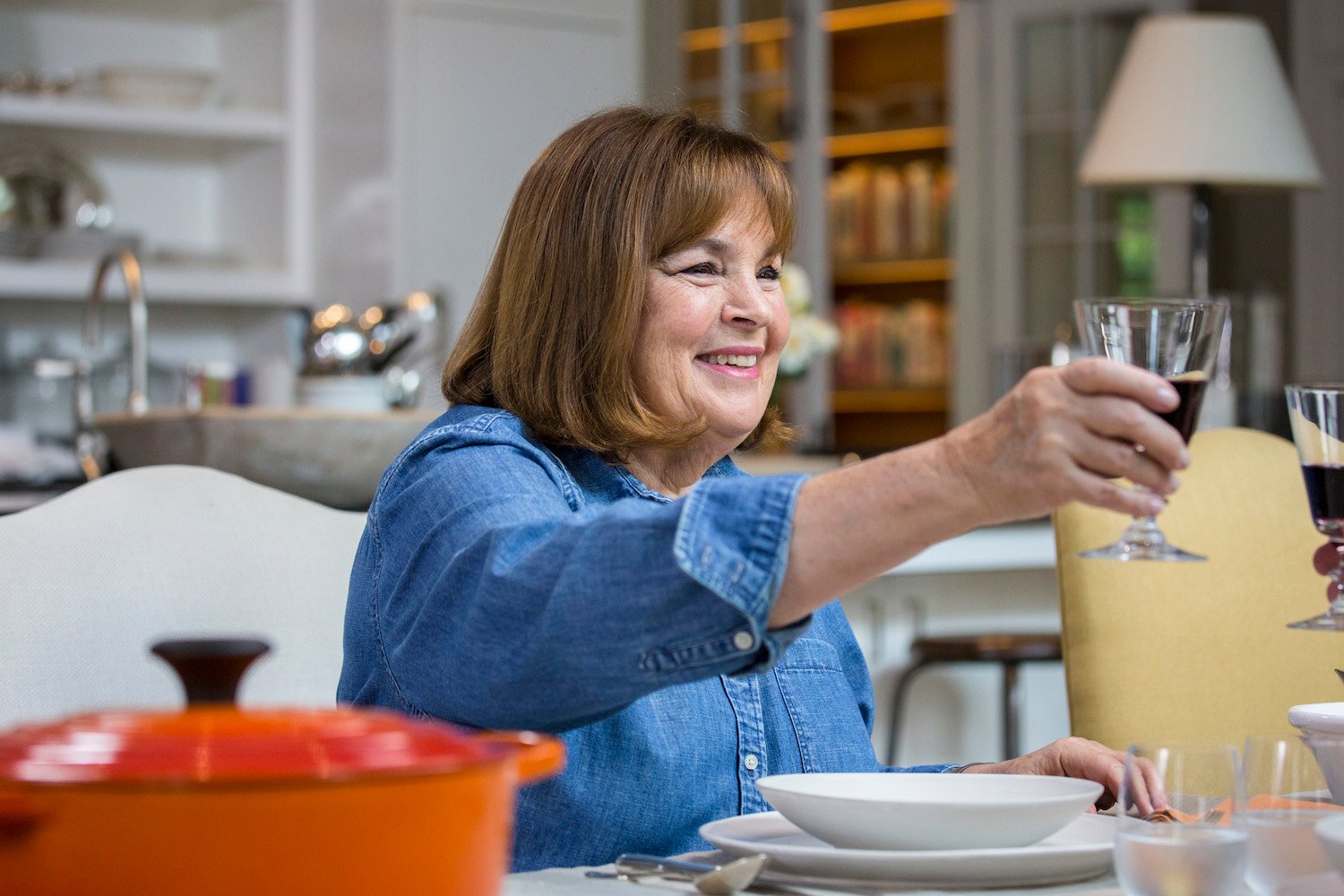 Ina Garten's easy shortbread cookies are a sweet Valentine's Day treat
Garten's shortbread cookie recipe couldn't be easier to make, with just five ingredients: flour, butter, sugar, vanilla extract, and salt.
The shortbread hearts recipe was featured in a 2020 post on the Today show website. "These shortbread cookies come from the brilliant Eli Zabar," she explained. "They are the quintessence of shortbread and have been my all-time favorite cookie since the first time I tried one, over fifteen years ago.
She added, "We also use the dough for lots of variations on this recipe — Linzer cookies, pecan shortbread, and even raspberry tart."
To make the cookies, Garten combines butter, sugar, and vanilla in a mixer. In another bowl, she sifts together flour and salt, then slowly adds the dry ingredients to the mixer. The Barefoot Contessa star mixes the ingredients on low speed until the dough comes together. She turns the cookie dough out onto a surface dusted with flour, shapes it into a disk, wraps it in plastic wrap, and chills the dough for 30 minutes.
Garten offered some easy pro tips in her recipe. "If the dough is crumbly, add one teaspoon of warm water at a time until the dough comes together," she explained. "I find the edges of shortbread are ever so slightly sharper if you chill the cookies for 10 minutes before you bake them. Shortbread can be cut into shapes and refrigerated for a week and then baked the day you serve them."
The 'Barefoot Contessa' star makes an easy glaze
Garten rolls the dough ½ inch thick then cuts the cookies out with a heart-shaped cutter. She places the cookies on sheet pans lined with parchment paper and sprinkles them with sugar before baking in a 350 degree Fahrenheit oven for 20 to 25 minutes.
The Food Network host lets the cookies cool before decorating them. Garten sets them on a rack set over a sheet pan so she can drizzle on a sweet glaze. She whisks together confectioners' sugar, water, and vanilla bean then drizzles the glaze over the cookies with a spoon, allowing it to run over the sides. "You want to let the glaze harden for about an hour until it's really firm," she shared on her cooking show.
The full recipe is available on the Food Network website.
Garten also decorates cookies with melted chocolate
Alternatively, Garten dips shortbread cookies in chocolate for an extra sweet touch.
She shaves semi-sweet chocolate and places half of it in a bowl. Then Garten microwaves the chocolate for 30 seconds and adds the remaining chocolate, stirring to melt it. "And what this does is keep the temperature from getting too hot," she explained. "When chocolate's melted and not tempered, it gets that sort of bloom where it's sort of gray. Not very pretty. You want really glossy, delicious chocolate."
Garten dips half of the hearts in the melted chocolate and lets the cookies sit to harden the chocolate.
You can find the full recipe on the Food Network site.