Ina Garten's Easy Pasta Recipe Is a Quick Weeknight Dinner That's Ready in 15 Minutes
Ina Garten has the perfect go-to recipe for an easy weeknight dinner and, even though her pasta with pecorino and pepper dish has a handful of simple ingredients, it's full of delicious flavor. The Barefoot Contessa star shared one easy trick that makes a huge difference in her pasta recipe.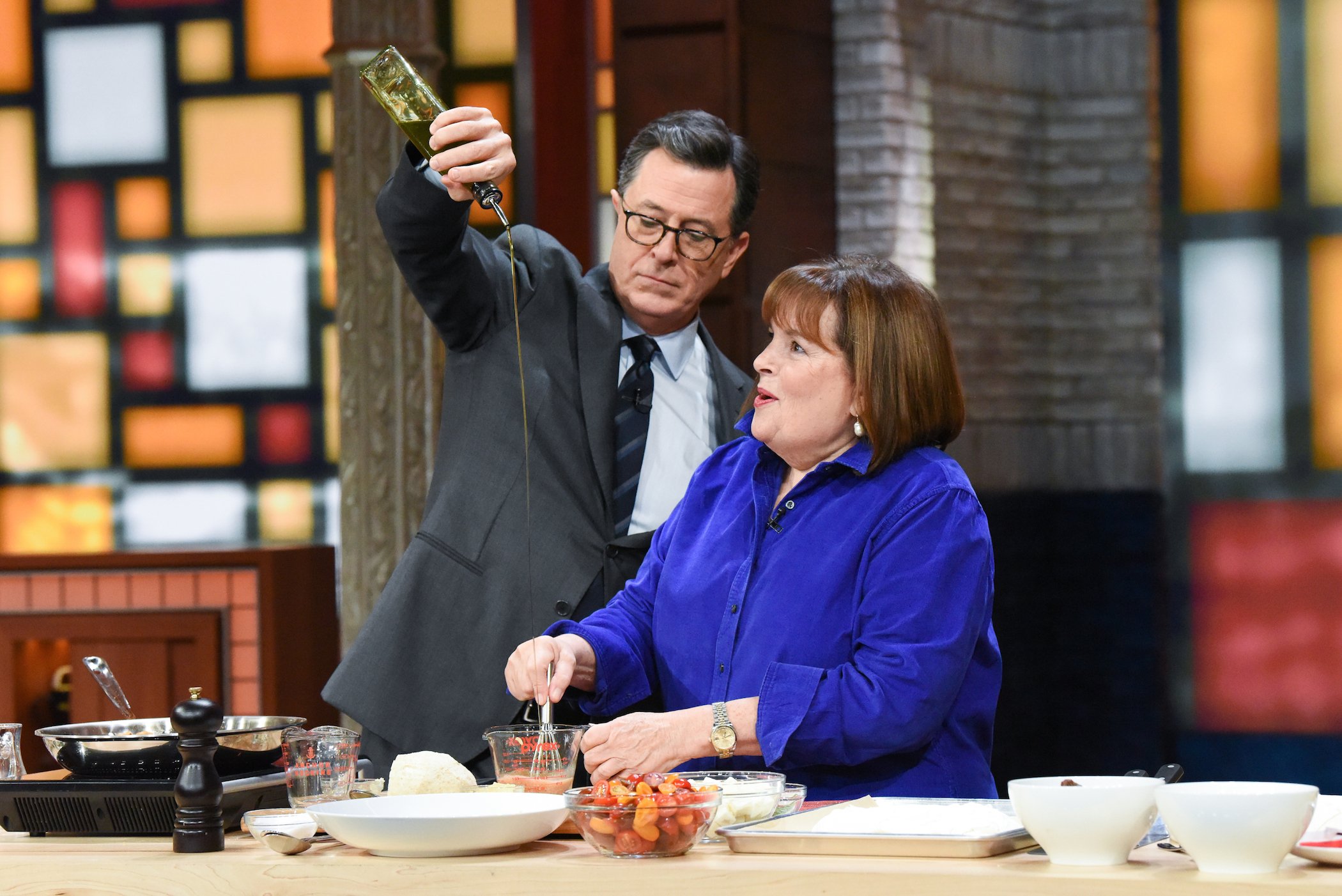 Ina Garten's pasta with pecorino and pepper is a quick dinner option
Garten demonstrated how to make her pasta with pecorino and pepper recipe on Barefoot Contessa, noting that it includes "the unsung hero of the herb garden — parsley."
She started by chopping the parsley. "Because parsley's a major ingredient in this recipe, I'm using flat-leaf parsley," Garten explained. "It really has more flavor — sort of that crisp, bitter flavor that you're looking for."
"I actually want to see the parsley in the dish so you don't want it too finely chopped," she added.
The Barefoot Contessa star placed the tagliarelle pasta, which "takes just three minutes to cook," in boiling water and got to work on prepping the other ingredients, beginning with peppercorns. "Actually, I want them really, really coarse. I want sort of fine bits and coarse bits so you really bite into the peppercorns," she noted.
To achieve the right texture and size, she placed the peppercorns in a mortar and pestle to grind the pepper by hand. "I know it sounds crazy," she admitted. "But it's really good. So you want sort of big pieces and little pieces, all ground up."
She cut grape tomatoes in half, then grated the pecorino cheese. Garten explained why the cheese is such a great fit for this pasta dish. "This has a very sharp, sort of parmesan-like flavor," she shared.
Ina Garten offered a couple of easy pasta pro-tips that make a huge difference
Garten also shared two tips for making a great pasta dish that are so easy but make a big impact.
When the pasta was finished cooking, Garten removed a cup of the pasta water before draining it, explaining, "So that, if the pasta is a little too thick, I can always add that back in."
Garten offered another pro-tip about making pasta in regards to draining it. "You don't want it completely dry — you want a little moisture in it," she explained.
When she returned the pasta to the pot, there was some liquid that made its way in as well and she later added a bit of the pasta water so the pasta wasn't too dry.
The 'Barefoot Contessa' star made an easy but flavorful sauce
Garten then made her easy and delicious sauce, adding cream and butter to the pasta and giving a stir before she added the parsley, pecorino, crushed peppercorns, and tomatoes, which she said, "makes it a fuller dish, rather than just pasta."
"How fast is this?," she asked.
Garten seasoned the pasta with salt. "It's gotten a little dry, so I'm going to some of the cooking water to it," she explained. Then she tossed it all together and plated it, adding pecorino and pepper.
"That's a good dinner," she said after taking a bite.
You can find the full recipe on the Food Network website.