Ina Garten's Easy Roasted Nuts Are a Quick Appetizer Packed With Flavor
What's better than a quick sweet and salty appetizer that's made with just a few ingredients? Ina Garten has two roasted nuts recipes that combine fresh herbs, spices, and sweetness and are great to serve when entertaining guests or kicking back at home watching a movie.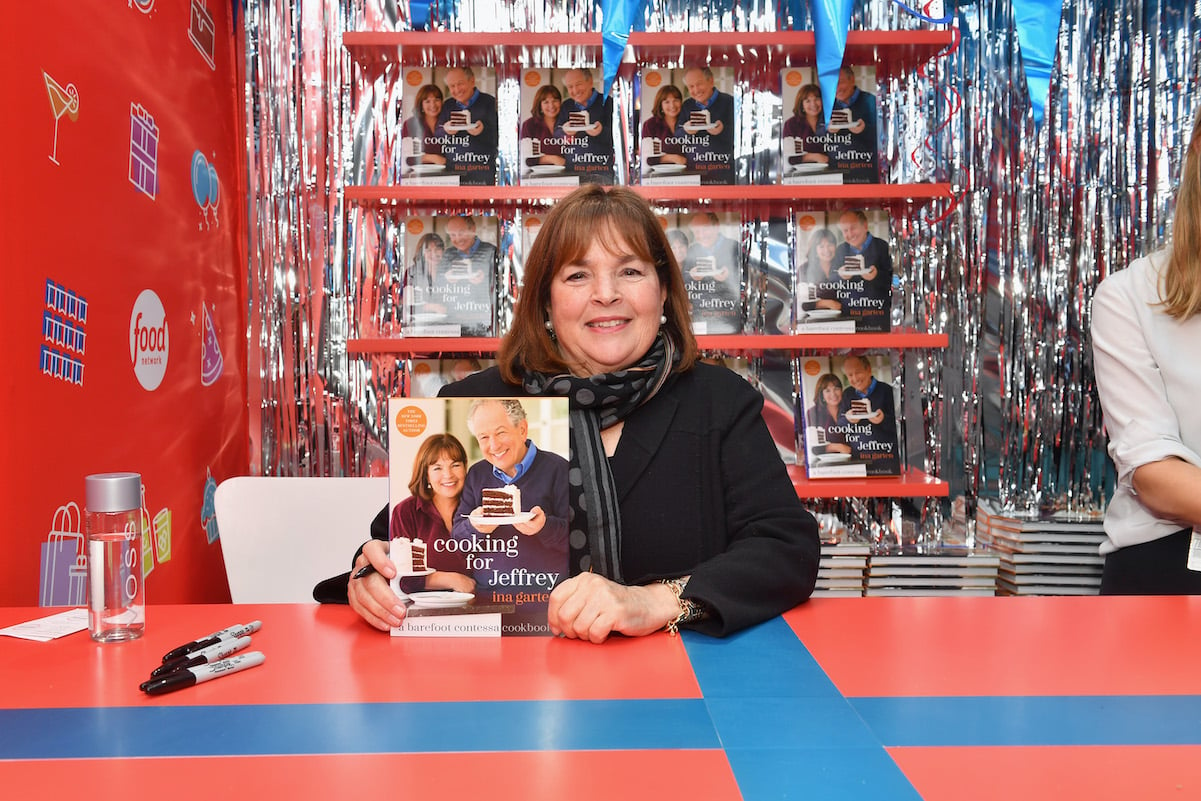 Ina Garten's chipotle and rosemary roasted nuts recipe is so easy to make
Garten's recipe for chipotle and rosemary roasted nuts is from her How Easy Is That? cookbook and, as promised, they're super easy to make.
"When I have a little extra time before a party, I'll whip up a batch of these really delicious nuts," she explained in her cookbook. "They're sweet, salty, and spicy — with lots of brown sugar, maple syrup, chipotle powder, and fresh rosemary. Roasting is the process that brings out the most flavor in nuts, and serving them warm is a particularly nice touch."
While demonstrating how to make the chipotle and rosemary roasted nuts on the Barefoot Contessa cooking show, Garten emphasized how easy they are to make. "And the wonderful thing is when you roast them, the flavor of the nuts really comes out, which is fantastic," she explained.
After brushing a sheet pan with oil, she combines cashews, walnuts, pecans, and almonds and tops them with vegetable oil. Garten adds maple syrup, explaining, "the sweetness of it really balances the hotness of the chipotle pepper."
Next she adds more sweetness with brown sugar before adding fresh squeezed orange juice and chipotle powder. "It's very different from chili powder," she explained. "Chili powder has a lot of heat but chipotle powder is smoked jalapeños and it's got great flavor."
Lastly, she adds fresh minced rosemary and salt. After combining all of the ingredients, Garten roasts the nuts for 20 to 25 minutes in a 350 degree Fahrenheit oven, tossing them once during the cooking time.
The 'Barefoot Contessa' star shares an easy pro tip
One of Garten's fans asked the Barefoot Contessa star about how to keep the roasted nuts crispy. "I love your chipotle and rosemary roasted nuts. Have made it several times and always get compliments," they noted on the 'Ask Ina' section of the website.
"They are the absolute best hot out of the oven. How do I keep them that 'crisp' and not so sticky?," the fan wondered.
Garten had an easy fix, of course, "If the nuts get sticky and soft, I would reheat them gently over low heat before serving," she answered.
You can find the full recipe on the Barefoot Contessa website.
Ina Garten's rosemary roasted cashews are an even easier option
Garten's chipotle and rosemary roasted nuts take a bit of time to cook but her rosemary roasted cashews take just 10 minutes.
Garten places cashews on a sheet pan and bakes them for 10 minutes in a 375 degree Fahrenheit oven. While they roast, she combines fresh rosemary, cayenne pepper, brown sugar, salt, and melted butter in a bowl. She tosses the warm nuts in the mixture until they're coated and serves the cashews warm.
The full recipe is on the Food Network website.
RELATED: Ina Garten Has an Easy Hack for Melting Butter With No Mess