Ina Garten's Easy Summer Dish Is Perfect When It's Too Hot to Turn on the Oven
When the summer weather heats up, Ina Garten has the perfect recipe that doesn't require any cooking. The Barefoot Contessa star's tomatoes and burrata recipe couldn't be simpler to pull together, with just a few ingredients — and the no-cook dish means there's no need to turn on a stove.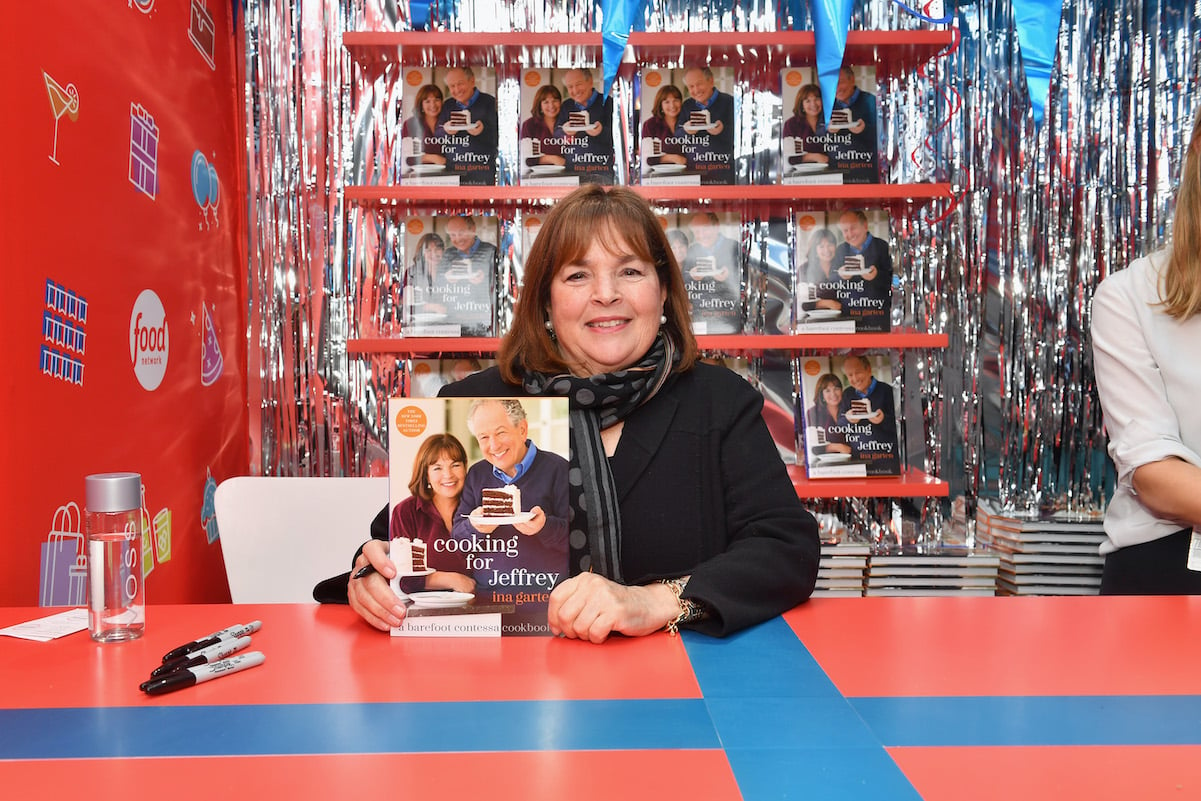 Ina Garten's tomatoes and burrata recipe features a delicious creamy cheese
Garten is a big fan of simplicity and that's evident in her tomatoes and burrata recipe. It's just three main ingredients — cheese, tomatoes, and basil — with additional flavor from olive oil, balsamic vinegar, salt, and pepper.
While demonstrating how to make the recipe on Barefoot Contessa, Garten explained the elegance of this very easy meal. "You know what I like best about tomatoes and burrata?" she asked. "It's so elegant."
Garten cut heirloom tomatoes in half, pointing out the "incredible colors and flavors," then explained what burrata is. "It's mozzarella with a very soft center," Garten noted. "It always comes in water to stay moist."
After cutting the cheese in half, she showed how the inside has a creamy texture. Garten placed the cheese halves on two plates with the creamy side down.
"You're not going to believe how easy this dish is to make," she said. The Barefoot Contessa star then placed the tomatoes around the cheese.
Garten's easy dish is bursting with fresh flavors
The tomatoes add a beautiful splash of color to the plate and she layered on more flavor with a drizzle of olive oil and a bit of salt and pepper. She then placed basil on the plate, either torn or sliced thinly and sprinkled over the top of the dish. "It'll look gorgeous, going to be delicious," she said, adding, "It's a really nice lunch or a first course before dinner."
"This is a real summer dish — you don't want to turn on the stove, you've got something on the grill. A perfect first course," Garten added.
"And then the last ingredient is really important," she explained. "It's really good syrupy balsamic vinegar" she drizzled over the top. "It's sweet, it's acidic. It's everything you could possibly want in a tomato, mozzarella, and basil salad."
Garten serves the delicious dish with garlic toasts. You can find the full recipe on the Food Network website.
RELATED: Barefoot Contessa Ina Garten Has an Easy Way to Cook Perfect Shrimp
Ina Garten makes an easy Caprese salad
Garten also has an easy Caprese salad recipe that uses cow's milk mozzarella and doesn't include balsamic vinegar.
"Tomato and basil salad can be really good but it can be really boring," she explained while demonstrating how to make the recipe. "So I'm going to do it in a totally different way."
She explained in an Instagram post featuring a photo of the simple salad: "By using colorful heirloom tomatoes, I turned a simple Caprese salad into a gorgeous side dish! I use big tomatoes, cherry tomatoes and everything in between, plus fresh, pillowy mozzarella and lots of basil."
Garten advised that using the best ingredients is important in a simple dish like this. "Since this recipe only basically has three ingredients — tomatoes, mozzarella, basil — you want to make sure they're all really good."
"So don't buy the stuff the tastes like plastic," she added. "Buy the stuff that tastes like good mozzarella."
She layered the ripe tomatoes with the mozzarella, scattered the smaller tomatoes over it and tucked fresh basil among the cheese and tomatoes. Garten finished the simple salad with a drizzle of olive oil and seasoned it with salt and pepper.
"Now that's not a boring tomato mozzarella and basil salad — it's gorgeous," she said.
The recipe is available on the Barefoot Contessa website.