Ina Garten's Easy Tomato Feta Salad Is a 'Perfect Summer Dish' That's Ready in Minutes
Ina Garten created the easiest tomato salad for a hot summer day that includes just a handful of ingredients and, best of all — no cooking is necessary. The Barefoot Contessa star's tomato feta salad is full of fresh flavors and takes just minutes to prep and assemble.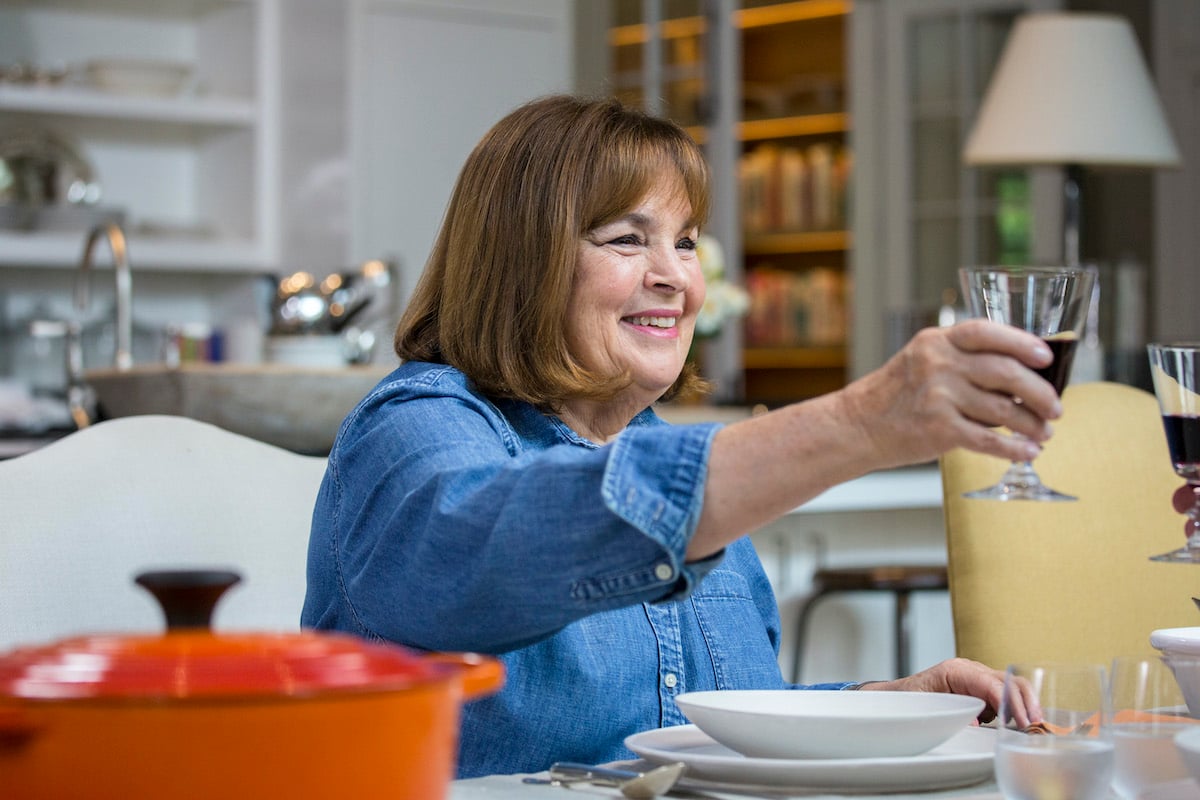 Ina Garten calls her tomato feta salad recipe 'the perfect summer dish'
Garten puts fresh produce to good use in her tomato feta salad recipe. "There's nothing better than farmstand tomatoes still warm from the vine," she explained on the Barefoot Contessa website. "And since I adore tomatoes and feta together, this is one of my favorite salads. It's great with grilled meats or chicken and the perfect summer dish on a warm night."
The recipe couldn't be easier, with tomatoes and feta taking center stage with the addition of delicious flavors that enhance the salad.
After Garten cuts grape tomatoes in half and dices red onion, she places them in a bowl. She adds vinegar, olive oil, salt, pepper, chopped fresh basil, and chopped parsley to the bowl and tosses everything together before gently folding in cubes of feta cheese.
The Barefoot Contessa star serves the quick salad at room temperature.
You can find the full recipe on the Food Network website.
The tomato feta salad earns rave reviews
Garten's fans love the simple salad, as evidenced by the comments that accompany the tomato feta salad recipe reviews. "I love this and so does everyone else that tastes it," one commenter shared. "It tastes even more wonderful if you make it at least a day or two ahead — the flavors get nicely blended."
"This salad is amazing," another commenter shared. "My family loves it and they ask me to make it all the time. It is a perfect salad for summer and BBQs. I can't wait to share this with more of my friends."
Some commenters pointed out that using chunks of feta cheese, as Garten's recipe instructs, makes a "huge difference" as compared to using crumbled feta.
RELATED: 'Barefoot Contessa': 3 of Ina Garten's Easiest Appetizers Are Surprisingly Simple Store-Bought Snacks
Ina Garten's tomato feta pasta salad is another delicious option
Garten also has a pasta salad that combines tomato and feta cheese, adding delicious sun-dried tomatoes and olives. She also makes a flavorful dressing that tops the pasta salad.
"The thing about pasta salad I've learned over the years is most of them are so boring," Garten shared on her Barefoot Contessa show. "They don't really have any flavor."
"One of the key things about making pasta salad is that the pasta should still be warm and then it absorbs all of the flavors," she noted.
After boiling the pasta, she added chopped sun-dried tomatoes, diced fresh tomatoes, and olives. "All of these are sort of salty-sweet, lots of flavor," she explained.
Garten then made a "really robust dressing," explaining that "it's got so much flavor that gets absorbed in the pasta." She blended together sun-dried tomatoes, vinegar, olive oil, garlic, capers, salt, and pepper in a food processor then got to work assembling the salad.
She poured the dressing over the pasta and other ingredients, then added grated parmesan and parsley before tossing everything together. She added the feta at the end, carefully folding it in.
"It's got lots of texture, lots of flavor," Garten noted. "An incredibly easy pasta salad."
The full recipe is available on the Food Network website.