Ina Garten Uses an Easy Trick for Her Crinkled Chocolate Chip Cookie Recipe
Ina Garten has an interesting trick for getting the "crinkle" in her easy chocolate chip cookie recipe. The Barefoot Contessa star shared her philosophy on the treat in an Instagram post about her giant crinkled chocolate chip cookies, which she described as "crisp and a little salty."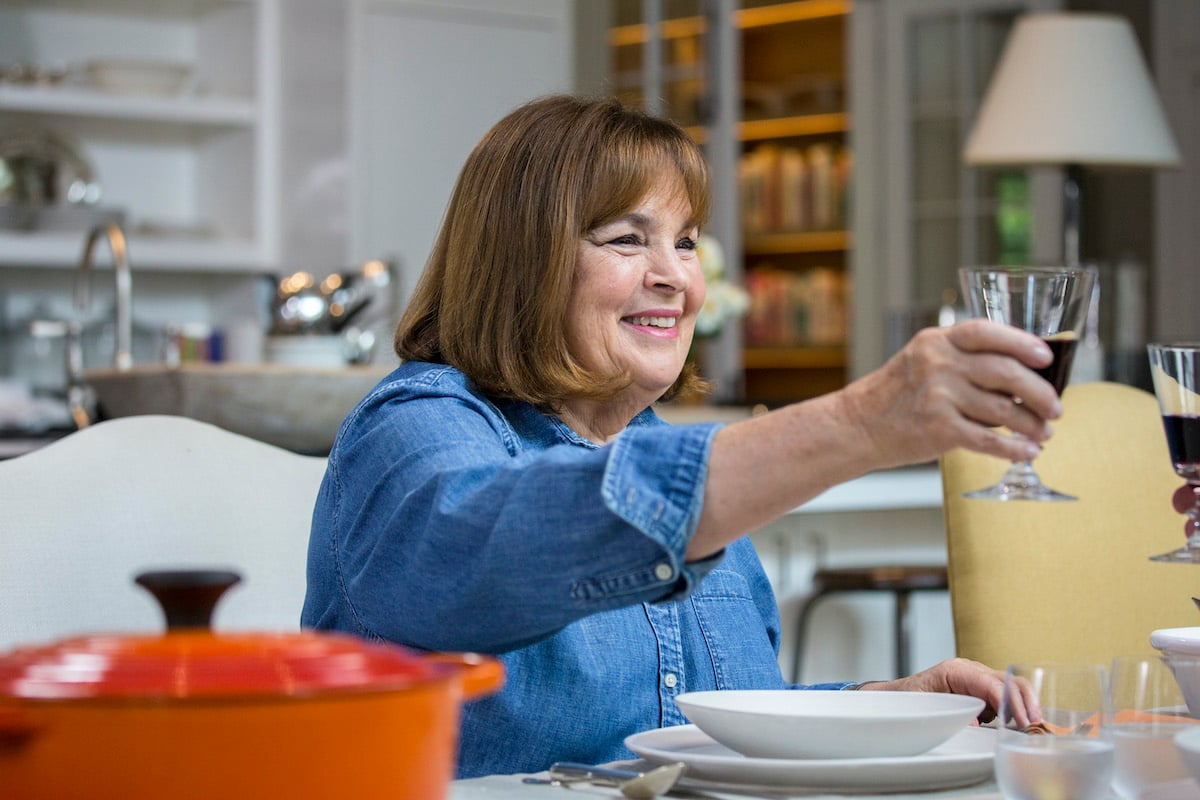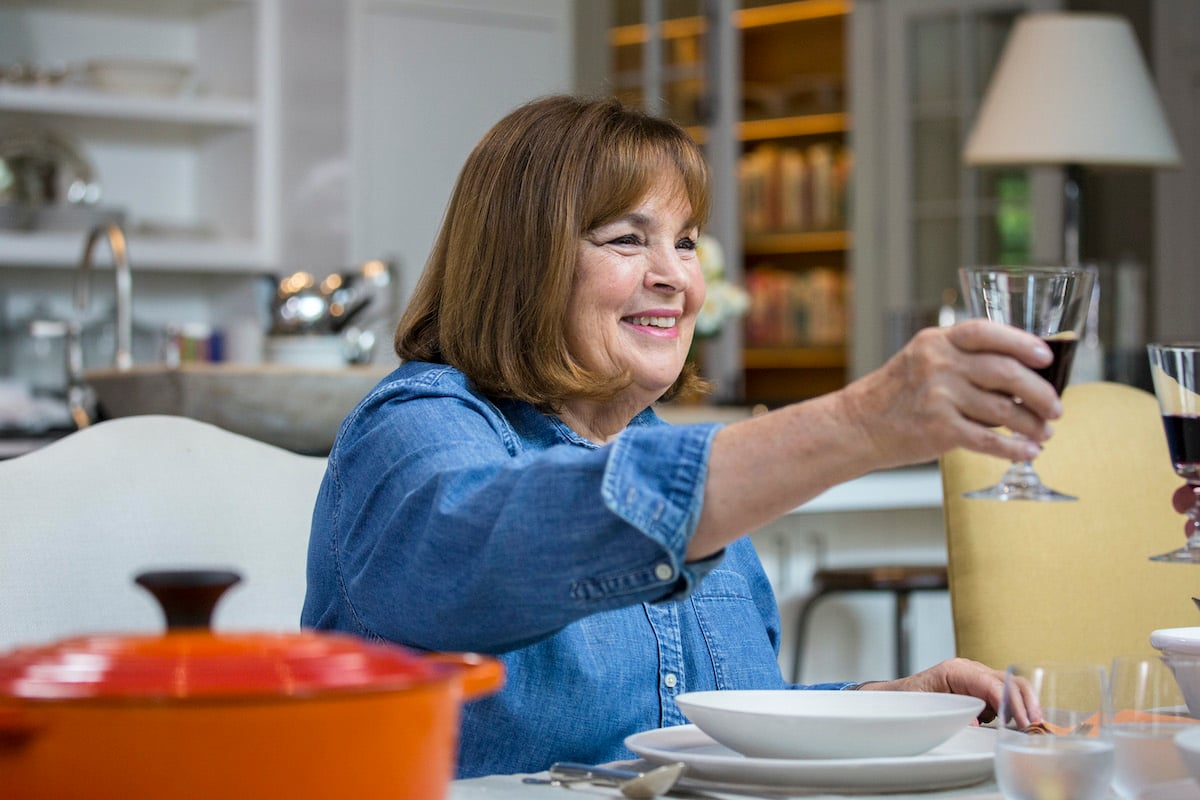 Garten took to Instagram on Sept. 8 to share a photo of her unique cookie recipe and explained an elemental truth: you can't be unhappy when you're eating a cookie.
"You can be miserable before you eat a cookie and you can be miserable after you eat a cookie, but you absolutely can't be miserable while you're eating a Giant Crinkled Chocolate Chip Cookie!!," Garten noted in the caption. "Inspired by @sarah_kieffer, these cookies are chocolaty, crisp, and a little salty, and the perfect after-school treat with a glass of milk."
The Barefoot Contessa star gave credit to Sarah Kieffer, whose recipe was featured on the NYT Cooking website. "You might think there's nothing new to learn about chocolate chip cookies, but this recipe by the baker and blogger Sarah Kieffer will prove you wonderfully wrong," the NYT Cooking writer noted. "The easy trick of banging the pan a few times during baking, causing the cookies to 'fall,' produces rippled edges that shatter in your mouth and a center that is soft and full of chocolate."
Garten's recipe is similar to Kieffer's original but the Barefoot Contessa star uses a little more salt and chocolate in her version. She wrote about the recipe in her Modern Comfort Food cookbook, sharing, "Sarah Kieffer is a food blogger who came up with the most astonishing chocolate chip cookie. Instead of handling her cookies carefully so they don't deflate, she bangs the pans on the top of the stove during baking to make rich, crispy chocolate chip cookies."
She added, "These cookies are her invention but I added more chocolate and some sea salt because … why not??!!"
The recipe is easy enough for beginners to make, beginning with creaming together butter, granulated sugar, and brown sugar, then adding egg, vanilla, and warm water, mixing everything until combined. Garten next whisks together the dry ingredients in a separate bowl and slowly adds them to the mixer while it runs on low speed. She adds the chopped bittersweet chocolate and mixes everything together.
Garten has a quick trick for the best results — after using an ice cream scoop to make 12 rounded scoops on a sheet pan, she freezes the cookie balls for 14 minutes. She arranges 4 balls of dough on each parchment-lined cookie sheet so they have room to spread out and bakes them in a 350 degree Fahrenheit oven for 10 minutes on evenly spaced oven racks. The Food Network host removes the pans and bangs them on the stovetop so the cookie centers fall, bakes them for another 3 minutes and bangs the pans again. She continues the same process every 3 minutes, for a total of 18 to 20 minutes oven time.
Her recipe notes that while the edges of the cookies will be golden brown, "the centers will be lighter and not fully cooked." She finishes the cookies with a sprinkle of fleur de sel.
Garten recommends rotating the sheet pans throughout the baking process so the cookies bake evenly.
The full recipe is available on the Barefoot Contessa website.