Ina Garten Has 1 Easy Trick for Perfect Summer Salad
Ina Garte shares her easy trick for the best summer salad. Rather than pouring the dressing over the salad and tossing it in advance, the Barefoot Contessa star puts some of her homemade vinaigrette in the bottom of the bowl and places the lettuce on top, tossing when ready to serve.
Ina Garten has the best tip when you make a green salad for your next family dinner, gathering, dinner party, or picnic. The Barefoot Contessa star prefers to make her own homemade vinaigrette for the dressing and her easy hack ensures the salad doesn't get soggy.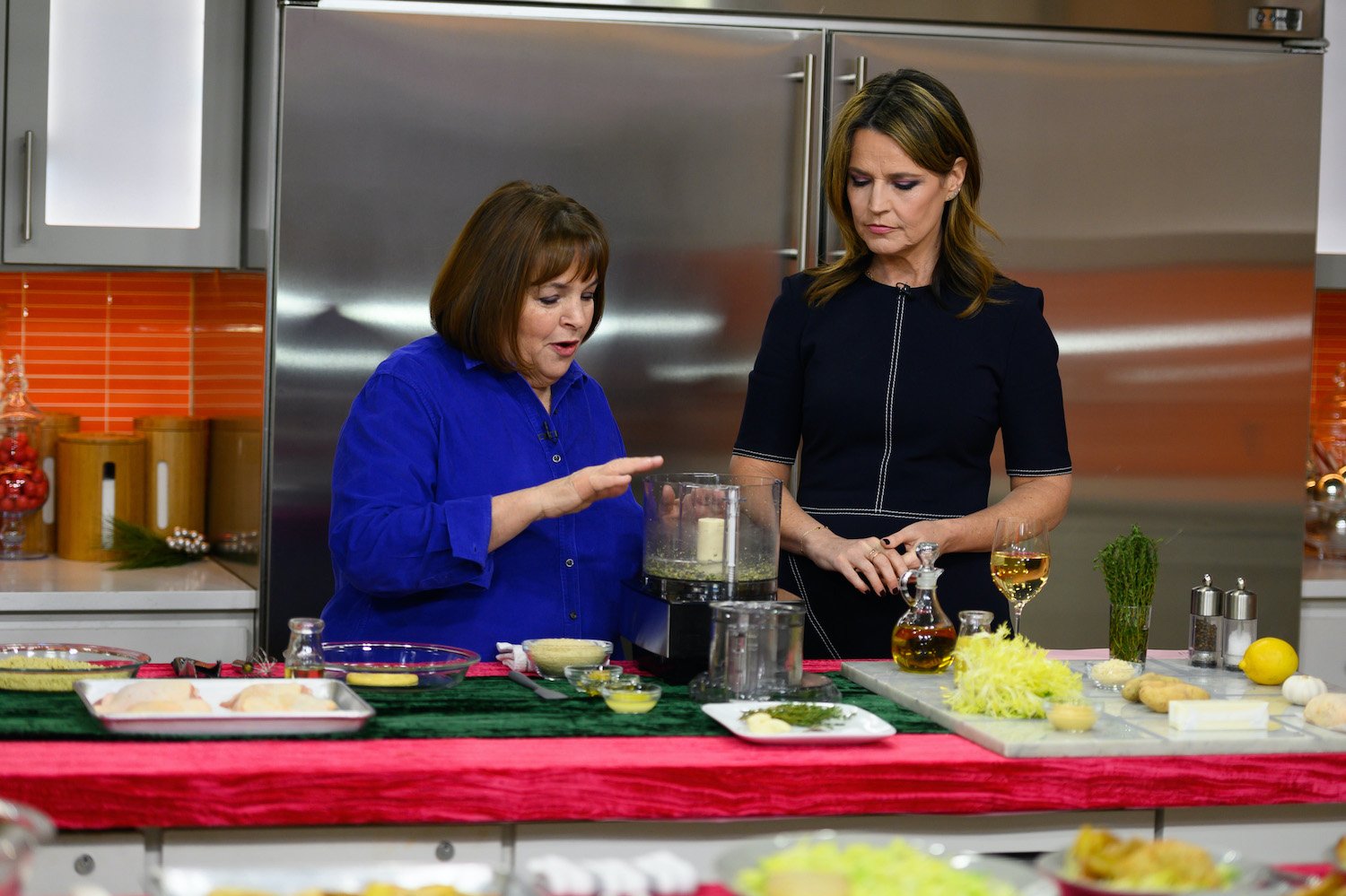 Ina Garten shares the importance of dry lettuce
A salad isn't a complicated dish to make but there are certainly a couple of common mistakes people make when assembling a leafy salad. Garten shared her suggestions for the best fresh-tasting salad and it begins with making sure your lettuce is really dry before you add the dressing.
During a 2017 appearance on PBS NewsHour, Garten demonstrated how to make an easy vinaigrette and pointed out how it's critical that the salad is dry. She explained, "It's very important for it to be dry" so the dressing adheres better.
Ina Garten has 1 easy hack for a great salad
Garten's other pro-tip is to add the dressing to the salad bowl first, then place the greens on top of the vinaigrette. Don't toss the ingredients until you're ready to serve your salad.
Rather than tossing the salad together immediately and then waiting for guests to arrive and risking everything getting soggy, Garten only tosses the salad when it's time to serve it.
"I put a little bit in the bottom of the bowl — you don't want to toss it before you're going to serve it," she said during her Barefoot Contessa cooking show.
Ina Garten's easy vinaigrette is better than store-bought dressings
You won't find Garten shopping for a bottle of store-bought dressing when she can make a more delicious vinaigrette herself.
"People are afraid of vinaigrette," she said on PBS NewsHour. "They think it's some esoteric recipe but in fact, it's faster to make it than it is to go to the store and buy a bottle of dressing."
"And it's so much better," she added.
In a 2018 Instagram video, Garten shared how to make her lemon vinaigrette, noting in the caption, "Think it's hard to make vinaigrette? It's really not. This is my favorite lemon vinaigrette, and it couldn't be easier!"
Garten used a measuring cup to easily combine just four ingredients: fresh lemon juice, olive oil, salt, and pepper. Then she whisked the mixture together and demonstrated her method of placing the dressing in the bowl with the greens on top until it's time to serve it.
"And here's a trick. If I'm going to make a salad in advance, I take the vinaigrette and I pour it into a big salad bowl," she explained. "And I put the lettuce right on top but I don't mix it."
"Just leave it on top and then, later, when I'm ready to serve it, take two spoons, just mix the whole thing together and you have a fresh salad with lemon vinaigrette," she added.