Ina Garten's Favorite Winter Soup Is a Perfect Hearty Lunch or Dinner Idea
Ina Garten has a favorite winter soup recipe that uses an easy hack when one main ingredient isn't in season. The Barefoot Contessa star loves to make cheddar corn chowder but substitutes frozen corn when she can't use fresh.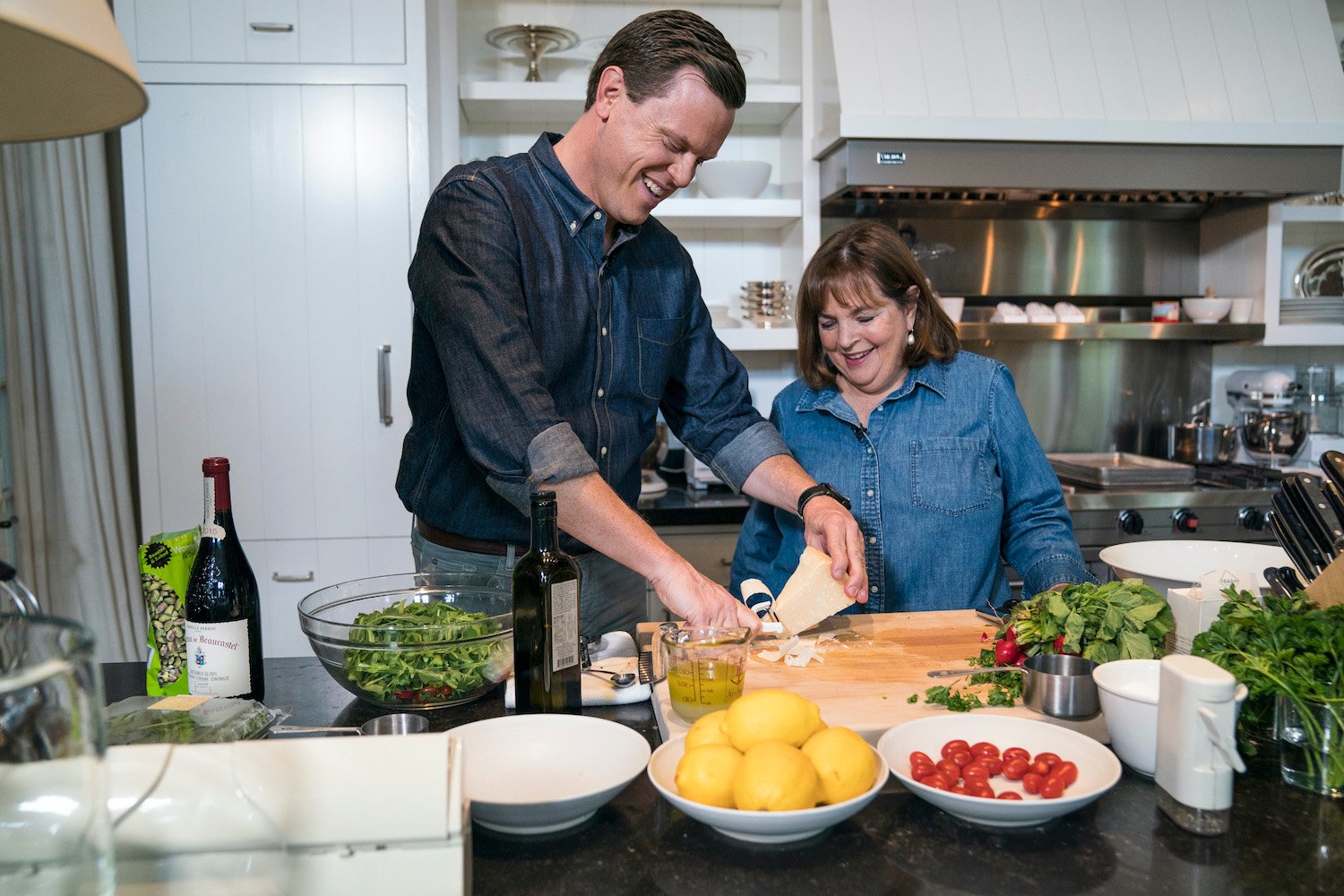 Ina Garten shared her love of making soup for Sunday lunch entertaining
Garten's cheddar corn chowder recipe was featured in her book The Barefoot Contessa Cookbook. "The most healing food I know is soup," she wrote. Garten explained how she likes to make a pot of chicken stock and use it in a number of soup recipes.
She also adores serving a Sunday lunch rather than doing an involved Saturday night dinner party. "So let's talk about Sunday lunch, my favorite meal for entertaining," she wrote. "Everyone is done with their Sunday chores and Sunday night is still ahead, so thoughts of work are far away."
Soup is one of her go-to menu items for a Sunday lunch, which she pairs with a big salad. "Soup is also easy for the cook," Garten noted. "Most of my soups start with sauteed onions to give a sweet, rich flavor to the stock, and then you can add anything you want, including your leftovers from last night's dinner."
She shared that, while homemade stock tastes better in soup recipes, "if you are in a hurry, use a good canned stock." The chapter included an assortment of "the most popular soup recipes" from her Barefoot Contessa store.
Ina Garten's hearty cheddar corn chowder was popular at her Barefoot Contessa store
In her cookbook, Garten shared an easy trick for her cheddar corn chowder when fresh corn isn't available — frozen corn does the trick as well. "This hearty soup tastes more like stew," she wrote. "Fresh corn is sweetest in August and September, but since I love this soup all winter, I've been known to cheat and use frozen corn."
She added, "The flavor is not exactly the same, but it is still a great lunch. This is one of the most popular soups we make in the store."
Garten demonstrated how to make her cheddar corn chowder on an episode of Barefoot Contessa. She started by cooking chopped bacon in a stockpot over medium-high heat, then removed it with a slotted spoon to use later as the soup's garnish.
Garten reduced the heat and added onions and butter, cooking the mixture for 10 minutes. She stirred in flour, salt, pepper, and turmeric, then cooked everything for 3 minutes. Garten added unpeeled diced potatoes and chicken stock, brought it to a boil, then simmered the soup for 15 minutes.
The Barefoot Contessa star blanched fresh corn kernels for three minutes in salted boiling water, drained them, and added the corn to the soup. If you're using frozen corn, it can be added directly to the soup.
Garten added half-and-half and grated sharp cheddar cheese and cooked the soup for 5 minutes. She served each bowl of soup with a bacon garnish.
The full recipe is available on the Food Network website.
The 'Barefoot Contessa' star's recipe earns rave reviews
Garten's cheddar corn chowder has earned a 5-star rating on the Food Network site. "Delicious flavor and easy to make. Can always count on Ina's recipes," one commenter shared. Another person wrote, "Amazing! Perfect flavors. Made with fresh corn soooo good!"
One commenter shared, "Absolutely wonderful flavors in a one-pot meal that pleased the entire household."
Another person stated, "Best corn chowder ever."
Many reviewers loved the recipe but recommended only using 8 cups of chicken stock rather than the 12 cups it calls for to make a thicker soup.