Ina Garten's Flag Cake Is a Barefoot Contessa American Classic That's a Total Crowd-Pleaser
Ina Garten's flag cake is a beautiful dessert to feed a crowd on Memorial Day or 4th of July. Garten thinks she may have even invented the patriotic cake. Instructions for how to make the Barefoot Contessa's American flag cake, with tips for the best results.
Ina Garten has been making her American flag cake for so long, she thinks she may have invented the patriotic dessert. The Barefoot Contessa star bakes a simple sheet cake — but decorating it with a flag design using fresh berries and frosting makes it the perfect dessert for Memorial Day or Fourth of July.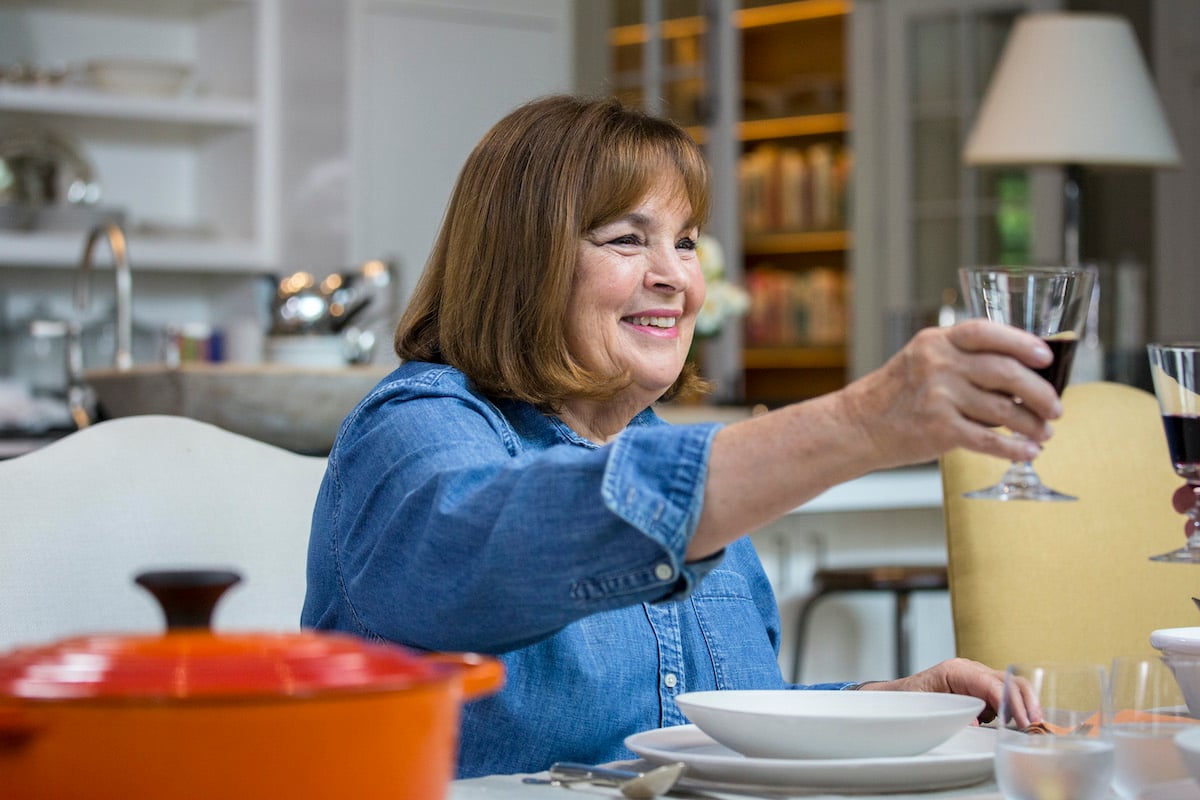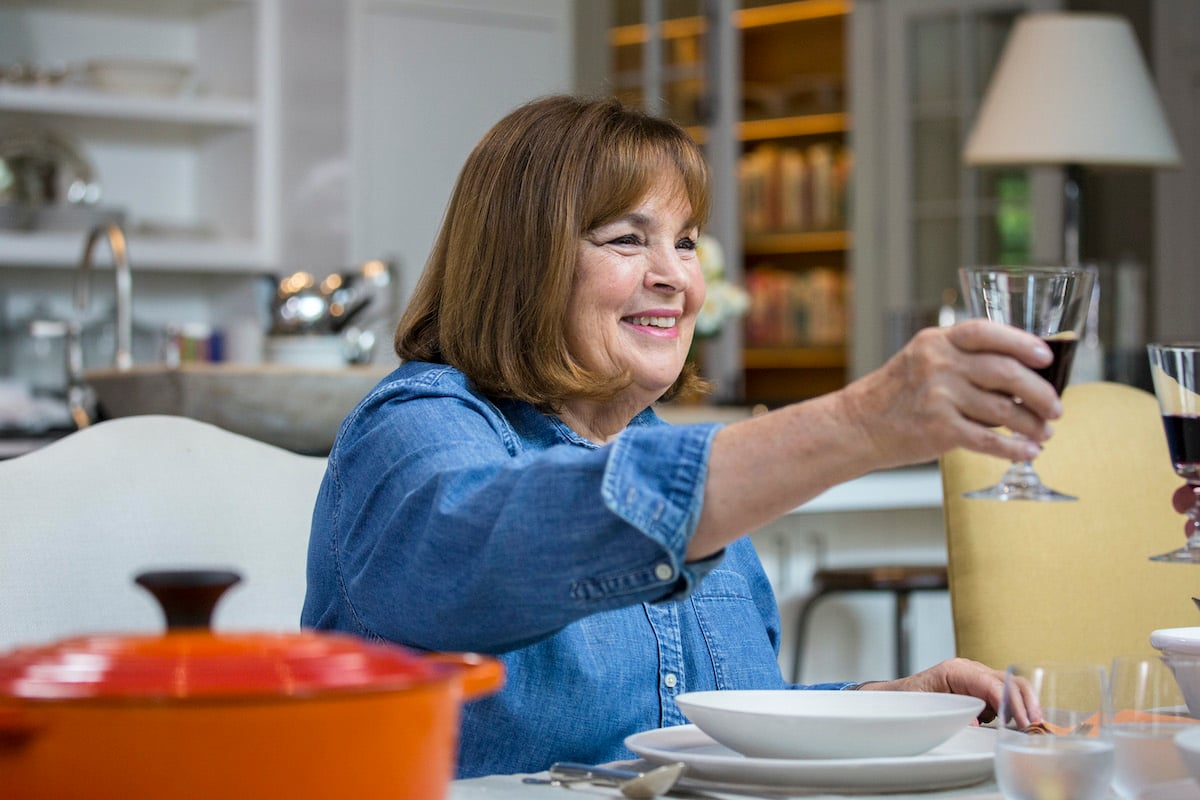 Did Ina Garten invent the flag cake?
In a 2016 Food52 article about the origins of the flag cake, the writer spoke with Garten about her famous dessert. "It's kind of silly. I think I just made it up," Garten explained.
The writer notes that Garten "doesn't remember seeing it anywhere else — not in books or magazines or on other websites — before she started selling it out of her specialty food store in the Hamptons one year for the Fourth of July."
"People went berserk and it became a tradition," Garten said. "It somehow became a thing" after the recipe was featured on her Barefoot Contessa cooking show, Garten claimed.
Even Taylor Swift is a fan of the patriotic dessert, with it showing up on her Instagram on more than one occasion.
How to make Ina Garten's famous flag cake recipe
The beauty of Garten's flag cake recipe is that it's easy to make and not that daunting to decorate if you follow the Barefoot Contessa star's tips. In one of her Instagram posts, she's seen in action making the beautiful dessert. "I've made so many flag cakes over the years and I've gotten really fast at decorating them!!," she captioned the video.
While demonstrating how to make her cake on Barefoot Contessa, she asked, "What could be better for an all-American grill than a flag cake?"
"It's this wonderful cake — it's a sponge cake," she explained. "And the whole thing is decorated to look like an American flag, with fresh blueberries and raspberries and cream cheese frosting. How bad can that be?"
Even a beginner can make this beautiful cake, which begins by creaming together butter and sugar, adding eggs, sour cream, and vanilla extract. Then the flour, cornstarch, salt, and baking soda are sifted together and added to the other ingredients in the mixer.
Garten explained that the use of sour cream "is a little unusual for a cake but it really gives it a nice richness."
She poured the batter into a half sheet pan lined with parchment paper and baked it for 20 to 30 minutes in a 350 degree Fahrenheit oven.
You can find the full recipe on the Food Network website.
Ina Garten decorates the American flag cake with fresh berries
Once the cake is cooled, that's when the decorating magic happens. Garten made an easy frosting, combining butter, cream cheese, confectioners' sugar, and vanilla extract. Then she frosted the cake with ¾ of the icing.
She created the American flag by first placing blueberries in the upper left corner to make a blue background. Then she alternated two rows of raspberries and two rows of piped icing to create the stripes. She piped frosting stars on top of the blueberries.
"It's actually a cake that uses really simple ingredients but looks so dramatic," Garten said.