Ina Garten Gives Out This 1 Baked Good Instead of Christmas Cookies
The holiday season is here and Ina Garten's got a tip for giving baked goods as gifts. The Food Network Star recommends using a few variations on the same dish to hand out during the holidays. In true Barefoot Contessa fashion, the 72-year-old turns to recipes that aren't too complicated. 
The Barefoot Contessa is all about stress-free entertaining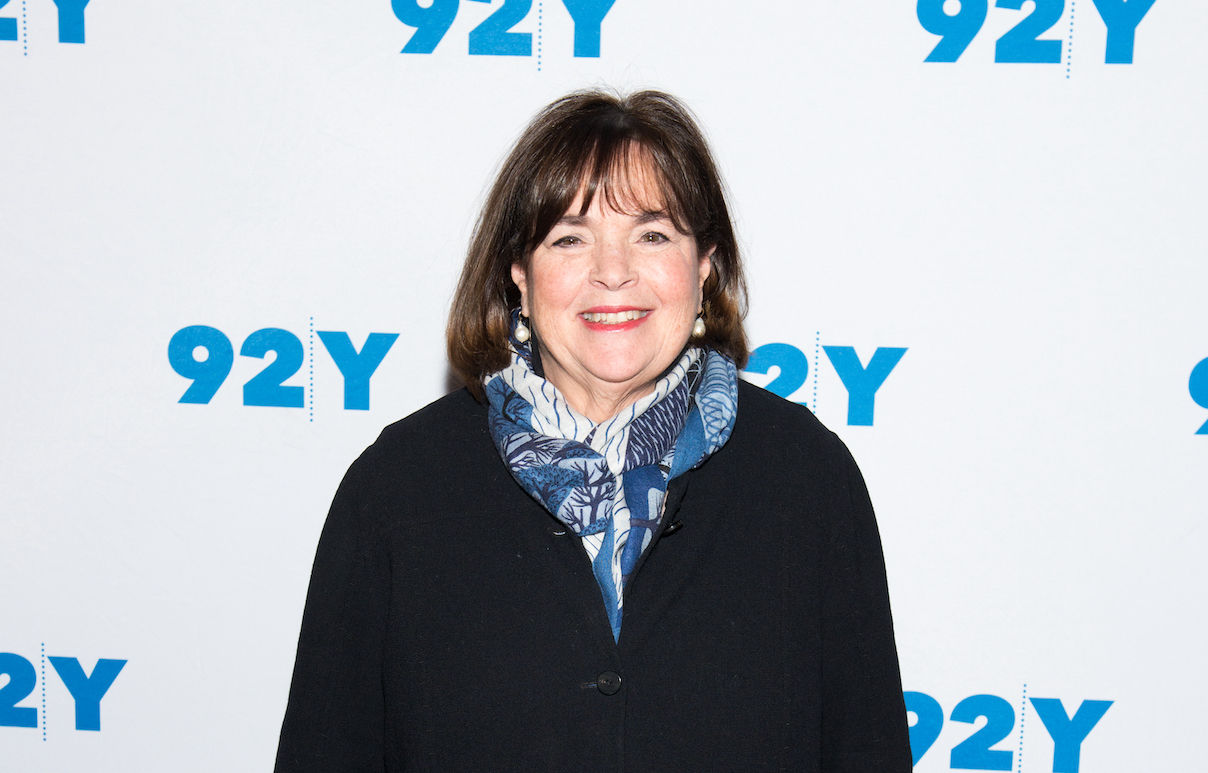 RELATED: Ina Garten Reveals the Store-Bought Noodles She Uses for a 'Fresh Pasta but Better' Taste
Garten isn't one for complex meals as anyone who has watched an episode of Barefoot Contessa knows. Her strategy is to make simple but delicious food. Picture a menu of roast chicken, glazed carrots, and apple tart. 
The reasoning is two-fold. Running her own specialty market for nearly 20 years Garten noticed people were more inclined to buy simple food.
"When I did fancy things in the store, nobody really bought them," she once told Food Network. "People wanted roast chicken and roasted carrots."
Second, she discovered a stress-free host makes for a fun party. So she strives to make the entire cooking and entertaining process relaxed. In fact, it's what impresses Garten at a dinner party: a stress-free host.
The Barefoot Contessa reminds TV viewers of her relaxed approach every time she says "How easy is that?" or "store-bought is fine."  
RELATED: Ina Garten Spent $15,000 on 1 Kitchen Appliance
Ina Garten gives out 'small loaf cakes' during the holidays
As part of "Ask Ina," the section on her Barefoot Contessa website where she answers questions, Garten shared what homemade baked good she likes to give out during the holiday season. 
Asked to name "something super easy to make" by a fan from Florida Garten revealed she likes to make small loaf cakes.
"I like to bakes small loaf cakes to bring to people for the holidays," she said. "I have a dozen loaf pans and I make a mixture of lemon cakes, pound cakes, carrot cakes, and chocolate cakes." 
RELATED: Ina Garten's Go-To Meal at 1 of Her Favorite Restaurants Is So Simple
She continued, saying they will last in the fridge for days. 
"If you allow them to cool completely on the counter, wrap them well, and refrigerate them, they will last for several days in the fridge until you can bring them as gifts," Garten added.
Not only that but they're easier to transport than cookies.
The Food Network Star likes to bring chocolate bark to holiday parties
Loaf cakes aren't the only sweet treat she whips up during the holidays. Garten brings chocolate bark to parties as a gift for the host.
"Homemade chocolate bark is a great gift when you're looking for something special to bring to a holiday dinner," she captioned an Instagram post in 2019. "My French Chocolate Bark is a slab of good chocolate embedded with cashews, crystallized ginger, dried cherries and apricots, and raisins."
She added: "It's sweet, salty, crunchy and chewy – all at the same time – and so easy to make. Who wouldn't be delighted to get that for Christmas??"
Not sure what to bake for the holidays? Try Garten's chocolate bark or loaf cake.
RELATED: Ina Garten Reveals the 1 Ingredient 'Most People Use Wrong' and How To Use It Correctly