Ina Garten Gushes Over Famous Pal Taylor Swift: 'Isn't She Unbelievable?'
Ina Garten is a huge Taylor Swift fan (and Swift is a Barefoot Contessa fan, too!). In a recent interview with Katie Couric, Garten could not say enough wonderful things about Swift's career and wisdom.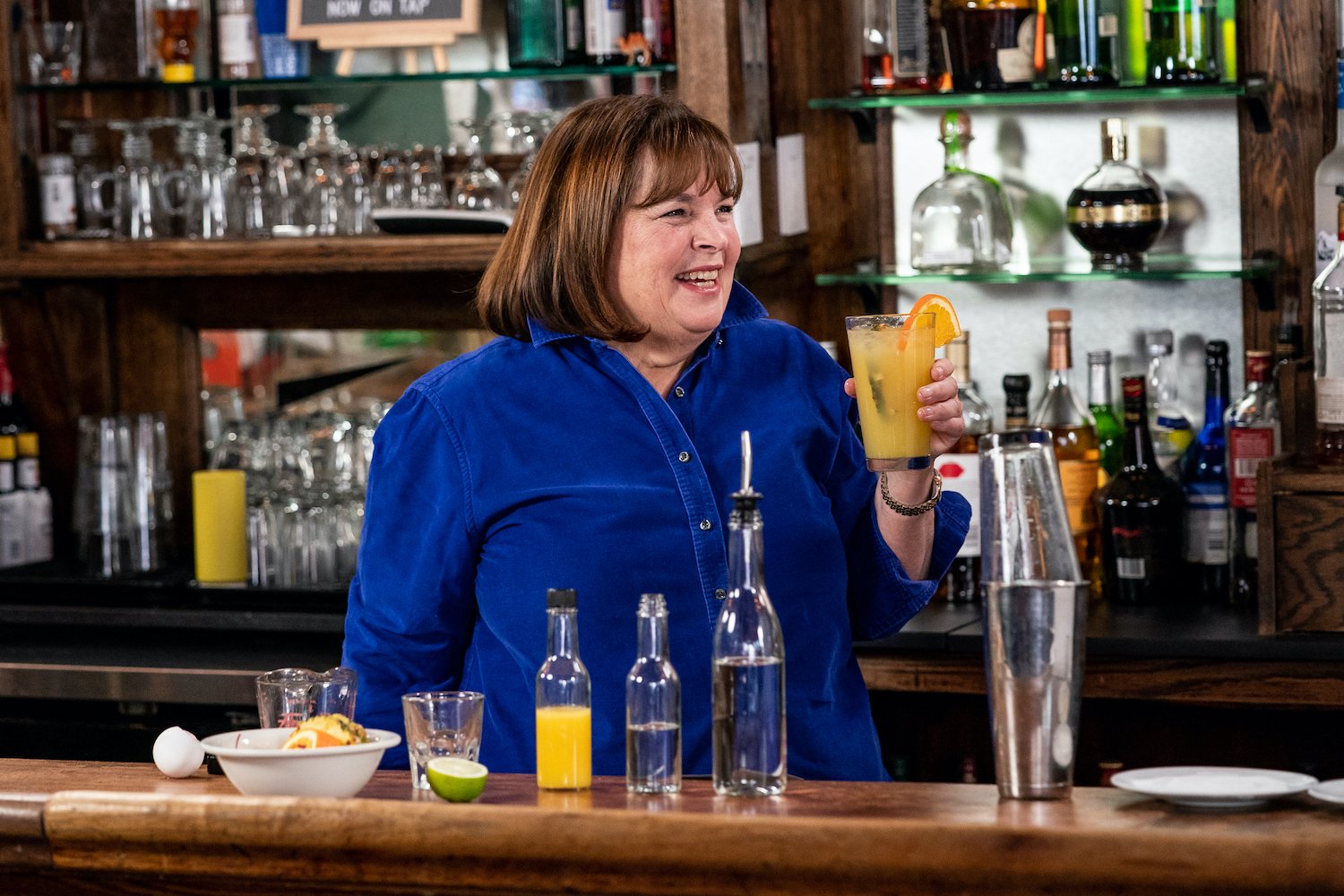 Ina Garten and Katie Couric talked about Taylor Swift
During a Dec. 11 chat with Katie Couric, the famous cook was asked a number of questions from fans. One fan wondered if Garten had listened to Swift's latest album.
"Of course I have, I'm a major Taylor Swift fan," Garten shared. "Isn't she unbelievable? She's so, so smart and what is extraordinary about her is she keeps her own counsel. She knows exactly what she wants to do, her mother is her manager, and I'm sure she gets ideas and works with a lot of people but she knows exactly … she makes the decision."
Garten continued, "I'm sure there must be a million people trying to pull her off her game or get her to do something else and she knows just what she wants to do. And that's why it comes out the way it does."
"And Taylor writes from her own experience, which you feel. You just know," she added.
Garten shared the experience of taking her team to a Swift concert where she was "stunned" by something the singer said. "She said, 'You know, we all are upset about what's said about us on the internet but the truth is, what we tell ourselves about ourselves is so much worse.'"
"And I thought, 'Wow.' I'm not a teenage girl, but I really got it," the famous cook explained. "I thought it was such a smart thing to say, to really check ourselves, to stop saying those things to ourselves because it's detrimental."
"How she got so wise, I don't know, but she really is," Garten added.
RELATED: Ina Garten Reveals Her Secret to Making Perfect Cocktails and It's So Simple
Ina Garten and Taylor Swift did some day drinking together
In 2014, Garten and Swift teamed up for a little cooking session and a chat for the "Music Issue" of Food Network Magazine. The two women are fans of each other, with Garten owning all of Swift's albums and Swift owning all of Garten's books, calling her a "hero."
Swift hung out at Garten's Hamptons home and they cooked a roasted fish recipe as well as a Pavlova meringue dessert.
Swift shared some of her frustration about cooking for people who don't want to eat. "I'll cook for these boys, and they'll be like, 'I'm on a diet,'" Swift explained. "I'm like, 'I can't hang out with you.'"
Swift's mom Andrea and brother Austin were also there and everyone had cocktails after Garten's mention of whiskey sours prompted the singer to say, "Oh, I've never had a whiskey sour!" Garten was quick to remedy that and invited Andrea and Austin to join them. "Come over here. We're day-drinking!," she told them.
Garten's favorite drink is a whiskey sour, after all. She has the perfect recipe for whiskey sours and insists that fresh lime juice is a must.
"Most whiskey sours, when you get them at restaurants, are actually made with sour mix, which … I hate that," she explained while demonstrating the cocktail recipe. "This is made with fresh lemon juice, fresh lime juice, and a simple sugar syrup."
"You really have to use fresh lime juice," she added. "Don't even think about using the bottled ones."