Ina Garten Gives Iconic Barefoot Contessa Coconut Cupcakes a Fun Easter Twist
Ina Garten takes one of her classic desserts and gives it a fun twist for the Easter holiday. The Barefoot Contessa star's coconut cupcakes recipe with delicious cream cheese frosting has all the makings of an adorable Easter dessert with just a couple of additions.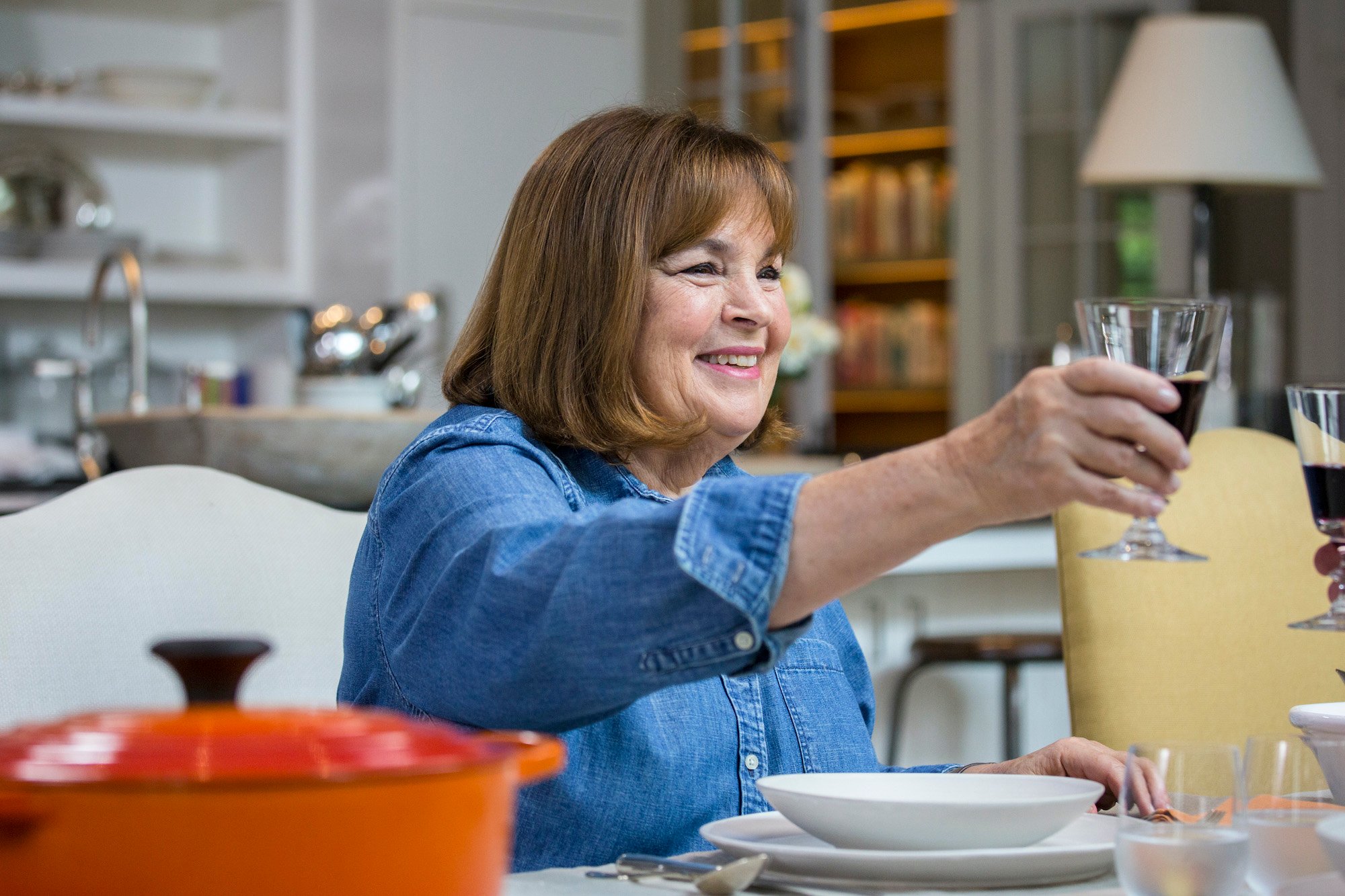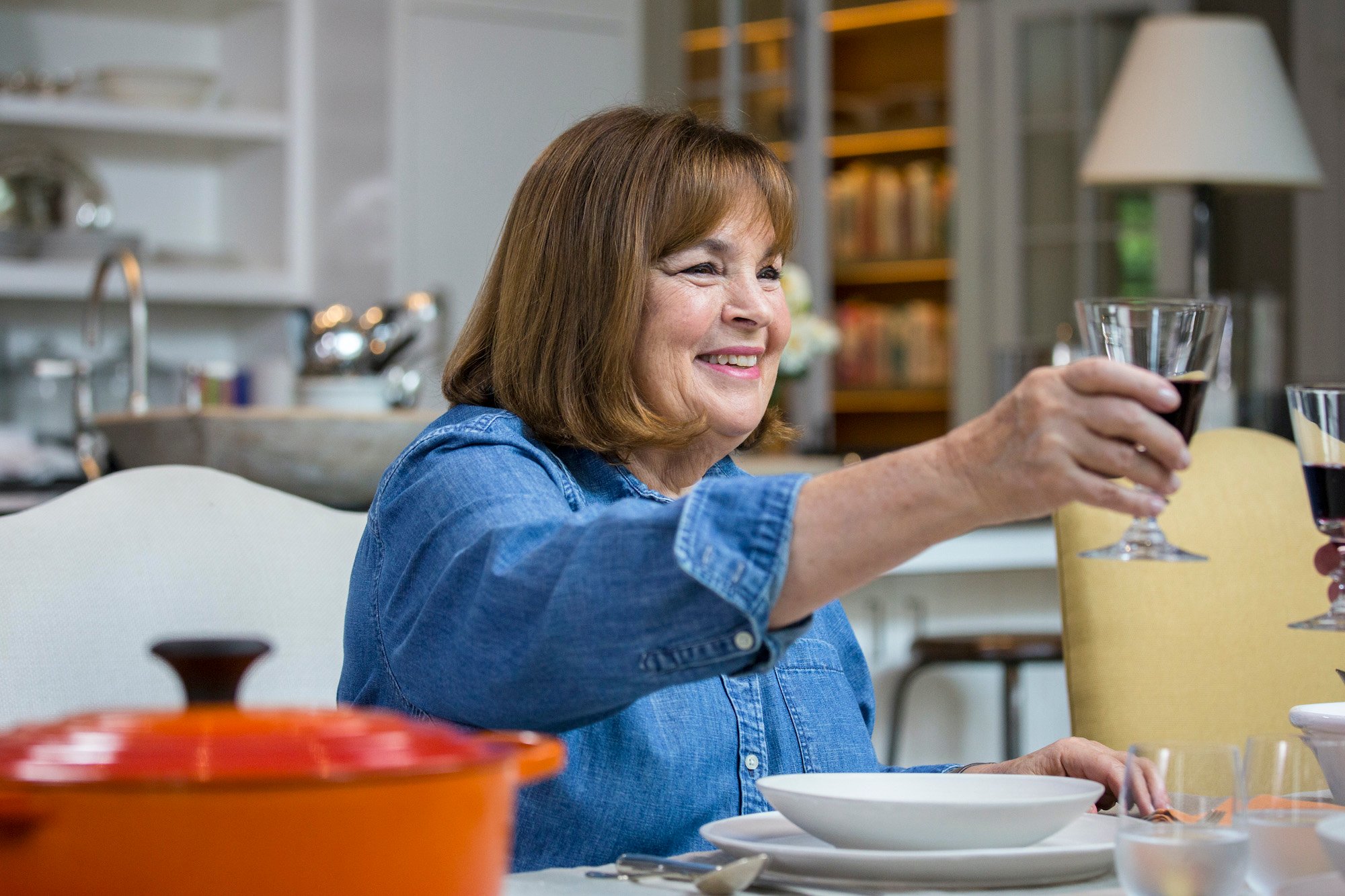 Ina Garten shared her perfect Easter dessert — coconut cupcakes
Garten shared a pic of her classic coconut cupcakes jazzed up in Easter fashion in an April 13 Instagram post. "I'm getting into the Easter spirit with my iconic coconut cupcakes! Kids love them but the grown-ups will too!! Recipe link in profile," the caption read.
The Barefoot Contessa star served the cupcakes on a platter with plenty of coconut on top and marshmallow Peeps to finish them off. She scattered jelly beans around the treat.
Garten noted how perfect her coconut cake is for the holiday as well. "What is it about Easter and coconut cake?? They just go together!" she wrote on her Barefoot Contessa website. "This is one of the most popular cakes I've ever made and for Easter, I love to decorate it with jelly beans."
She also shared an easy tip for the delicious dessert. "I make the cake a few days in advance, wrap it well and refrigerate it. Then on Easter morning, I'll make the easy cream cheese frosting, assemble the cake, and cover it with a blizzard of sweetened shredded coconut," Garten explained. "It's a real show-stopper, and the only hard part is resisting cutting into the cake until it's time for dessert!"
How to make Ina Garten's Easter coconut cupcakes
Garten made her coconut cupcakes on an episode of Barefoot Contessa. She creamed together butter and sugar in a stand mixer, then added eggs, vanilla extract, and almond extract while the mixer was running on low speed.
The Food Network host combined flour, baking powder, baking soda, and kosher salt and alternated adding the dry mixture and buttermilk to the mixer until everything was combined.
She stirred in shredded coconut and placed the batter in muffin cups with the perfect tool. "This is my secret for making coconut cupcakes, every single one is exactly the same size — ice cream scoop," Garten said. "Just a standard ice cream scoop. And you fill it up so it's sort of overflowing like that and then you plop one in each."
Garten added, "They're going to rise a little bit but not so much — so that's exactly the size you want them."
She baked the cupcakes in a 325 degree Fahrenheit oven for 25 minutes.
Garten makes an easy cream cheese frosting and decorates the cupcakes with an Easter theme
Garten finished the cupcakes with a delicious cream cheese frosting, more coconut (of course), and some Easter flair.
For the frosting, Garten put cream cheese, butter, vanilla extract, and almond extract in a mixer and combined the ingredients. "These are the two flavorings in the coconut cupcakes so [the frosting] really has the same kind of flavoring," she said of the extracts.
She added confectioners' sugar while the mixer ran at low speed. "And that's it!" she said. Garten generously frosted the cupcakes and sprinkled shredded coconut over the top.
Her Easter decorations couldn't be easier — jelly beans and Peeps bunnies or chicks!
The full recipe is available on the Barefoot Contessa website.