Ina Garten Has So Many Ideas For Butternut Squash You Will Be Making These Recipes All Fall Long
Fall might mean pumpkin spice to a lot of people, but for others it means fall produce. Near the top of the list of popular fall produce is butternut squash. Want to do something new with it? 'Barefoot Contessa' star Ina Garten has so many ideas you will be popping out fresh recipes throughout fall.
Ina Garten – the star of Food Network's The Barefoot Contessa — is ready for the upcoming butternut squash harvest. She has so many ideas for the vegetable, you will be making these recipes throughout the entire fall. Here are five of our favorites.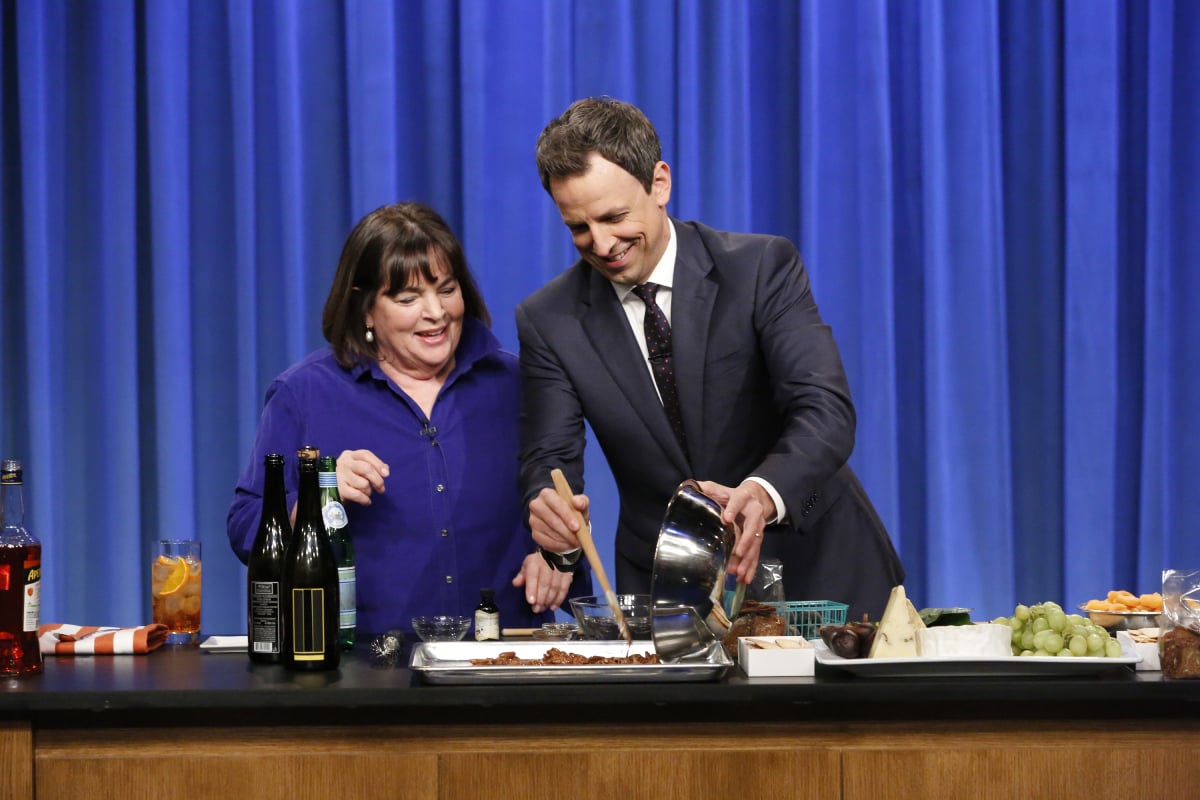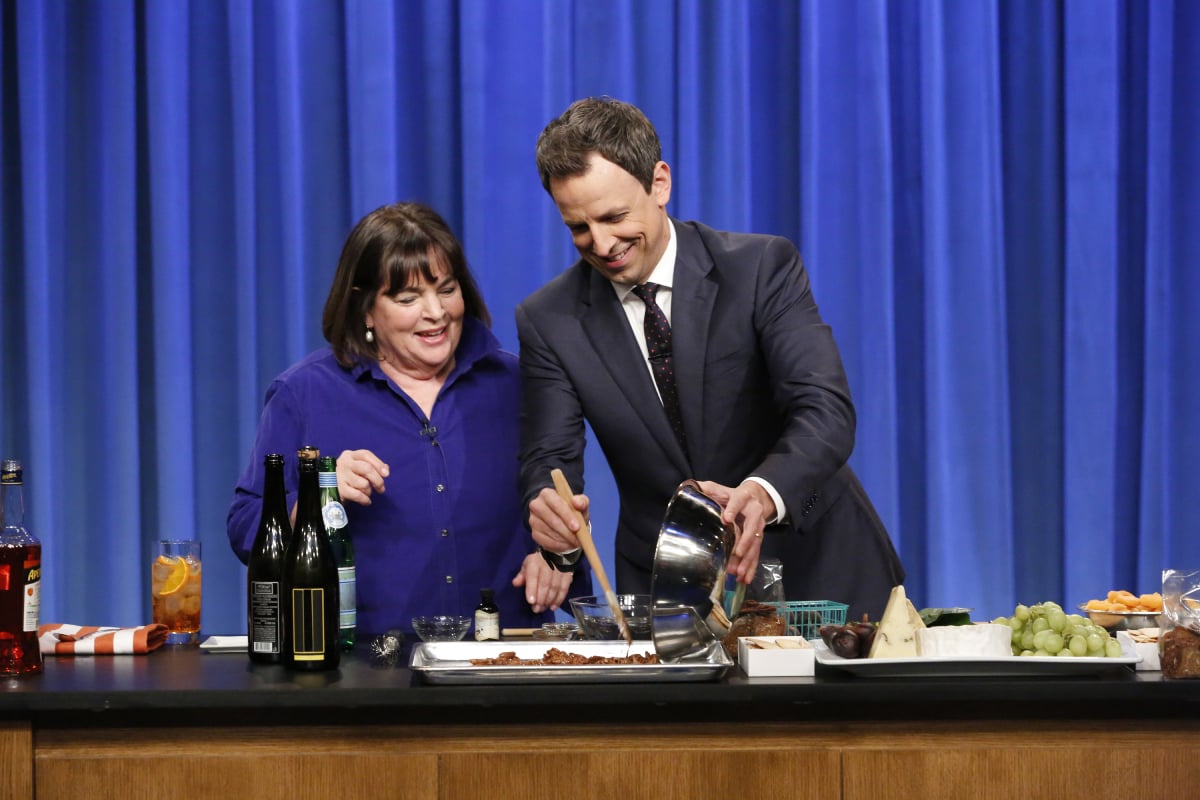 Ina Garten's Roasted Butternut Squash recipe is 'simple and fabulous'
The perfect side dish for everything from pork chops to pasta, Garten's recipe for Roasted Butternut Squash is "simple and fabulous." Begin by peeling and seeding one large butternut squash and cutting it into one-inch chunks.
Preheat your oven to 400 degrees and place the squash on a sheet pan. Drizzle about three tablespoons of good olive oil over the squash. Then, season it with two teaspoons of Kosher salt and one teaspoon of freshly ground black pepper and toss well.
Arrange the squash in a single layer and roast until tender, about 25 to 30 minutes. Garten recommends turning the veggie with a metal spatula halfway through cooking.
Butternut Squash and Apple Soup
An excellent dish for dinner parties, Garten's Butternut Squash and Apple Soup features just a handful of ingredients. For this recipe you'll need unsalted butter, good olive oil, chopped yellow onions, mild curry powder, butternut squash, sweet apples, kosher salt, freshly ground black pepper, and good apple cider or juice.
After cooking onions in butter, olive oil, and curry powder, you add the squash and apples. Plus some salt, pepper, and water. Let it cook for about 40 minutes until the squash and apples are very soft. Then, you'll need to process the soup through a food mill fitted with a large blade.
Your other option is to puree the soup coarsely in the bowl of a food processor that's fitted with a steel blade. When you're done, add the apple juice and enough water to bring the soup to the consistency you prefer.
Ina Garten's Warm Brown Rice & Butternut Squash
Garten's beginner Warm Brown Rice and Butternut Squash recipe comes from her 2018 cookbook Cook Like A Pro. You'll need some special ingredients like salted Marcona almonds, freshly squeezed orange juice, Texmati long-grain basmati brown rice, and pure maple syrup.
Follow Garten's detailed directions step by step, and you'll have a yummy side dish that goes with a number of her dinner ideas.
Caramelized Butternut Squash
Garten's recipe for Caramelized Butternut Squash takes a few kitchen skills, five ingredients, and a little over an hour to make. Start by preheating your oven to 400 degrees. Next, cut off and discard the ends of two medium-sized butternut squash.
Cut into cubes and place them on a baking sheet. Add some melted, unsalted butter, brown sugar, salt, and pepper. With clean hands, toss the ingredients together and spread the squash pieces out into a single layer. Roast for 45 to 55 minutes, until the squash is tender and the glaze has started to caramelize.
Garten advises using a spatula to turn the squash a few times while roasting, to make sure it browns evenly. Finally, taste for seasonings and serve the dish hot.
Ina Garten's Butternut Squash & Ricotta Bruschettas
Garten makes her Butternut Squash and Ricotta Bruschettas for her beloved Jeffrey. It's a beginner recipe with steps that are easy to follow, and some very specific ingredients. This recipe calls for butternut squash, good olive oil, kosher salt, freshly ground black pepper, crushed red pepper flakes, and unsalted butter.
You'll also need yellow onions, apple cider vinegar, pure Grade A maple syrup, apple cider or juice, toasted slices of rustic country bread, and fresh ricotta cheese (homemade or store-bought is fine).
The Barefoot Contessa airs Saturdays on The Food Network.