Ina Garten Has Been Making This Lemon Poppy Seed Bundt Cake Since the '80s at Her Barefoot Contessa Store
Ina Garten's easy Bundt cake recipe is full of lemon flavor, can be made in advance, and is a perfect portable dessert idea. The Barefoot Contessa star shared some easy tips for getting the best results with her recipe.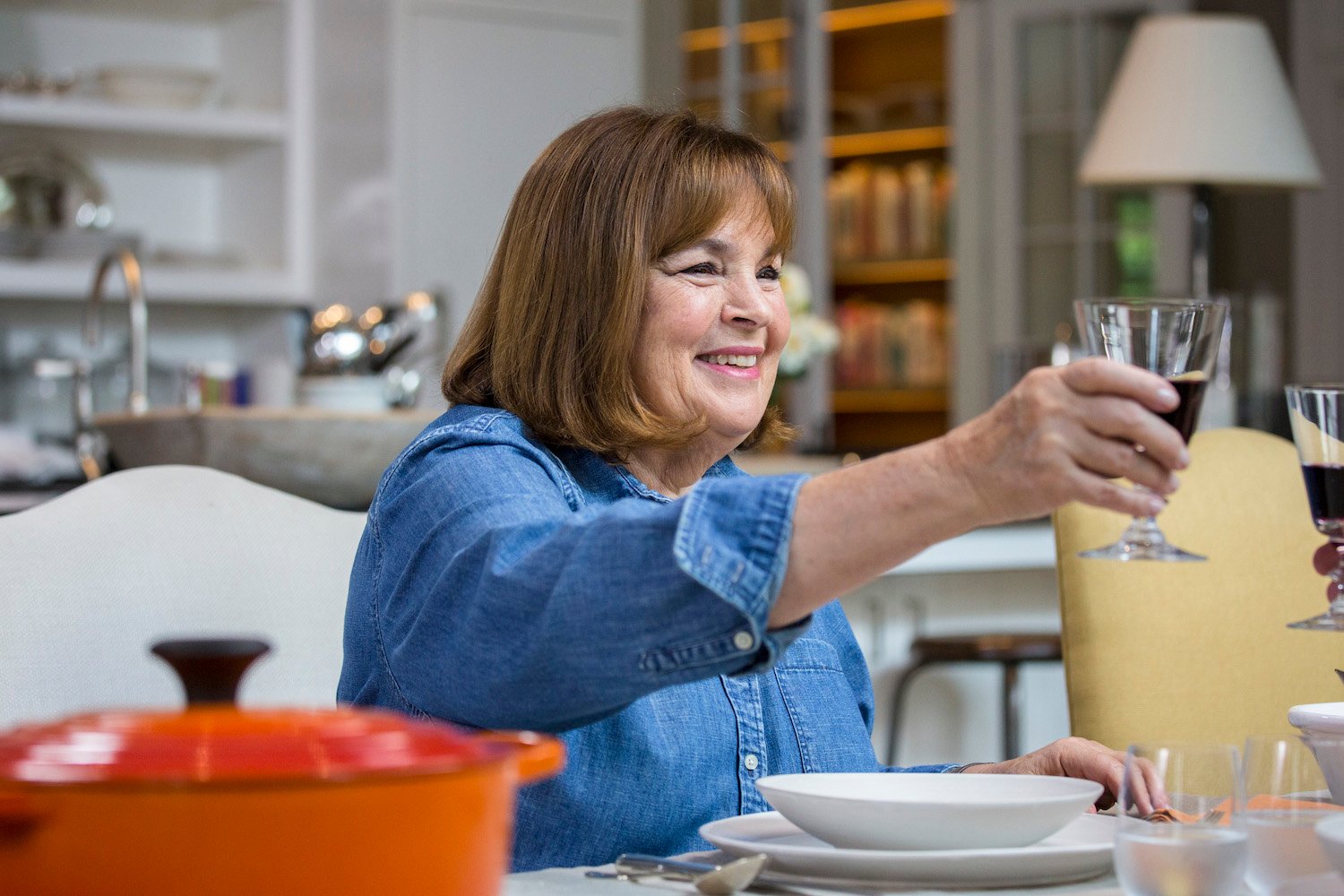 Ina Garten's lemon poppy seed cake recipe is an easy dessert idea
Garten demonstrated how to make her poppy seed cake on an episode of Barefoot Contessa about portable food ideas. The Food Network host said she likes to bring the dessert when she meets her team in the office. "I just like to bring like, a little special treat for them — and one of my favorite treats to bring is lemon poppy seed cake."
Garten shared some easy tips along the way for her "marvelous, moist" cake, including the way she soaks the poppy seeds for the best flavor. She poured a cup of buttermilk into a liquid measuring cup and stirred in the seeds, then allowed them to soften for 2 hours. After 2 hours, she mixed in freshly squeezed lemon juice.
She creamed together butter and sugar in a mixer, noting how room temperature butter allows it to get "light and fluffy," then added eggs, one at a time. "What you don't want to do is deflate the sugar and the butter that you just mixed," she explained. Next, she added vanilla and lemon zest.
Garten alternated adding the dry ingredients (flour, cornstarch, salt, baking powder, baking soda) and wet ingredients to the mixer while it ran at low speed. "This is the most lemony, most delicious, moist, fabulous cake," she gushed. "It's kind of old-fashioned and modern at the same time."
Ina Garten's cake has '3 hits of lemon'
The Barefoot Contessa star poured the batter into the Bundt cake pan and smoothed the top with a rubber spatula. "This cake's great because you can make it, you can keep it in the refrigerator," she noted. "You always serve it at room temperature but it'll hold in the refrigerator for about a week. Or you can freeze it. It freezes really well."
Garten baked the cake in a 350 degree Fahrenheit oven for 45 minutes until a toothpick inserted into the cake came out clean.
She let it sit for 10 minutes and made an easy lemon drizzle by combining fresh lemon juice and sugar in a pot and warming it until the sugar dissolved.
"So this cake has three hits of lemon," Garten said. "In the cake, it's got lemon zest and lemon juice, then it's got a lemon drizzle that soaks into the cake. And then, finally, I'm going to do a lemon glaze. Nobody's gonna miss that this is a lemon poppy seed cake."
Garten started making the cake in the '80s at the Barefoot Contessa store
Garten placed a rack over the cake pan and flipped the cake onto it. She set it on a baking sheet and slowly drizzled the lemon and sugar mixture over it. "One of the great things about this cake, because it's so moist, you can really make it in advance," she explained. "And it's so firm — It's like a dense poundcake — it's very portable."
Garten allowed the cake to sit for 30 minutes before adding the glaze. She whisked together confectioners' sugar and fresh lemon juice to make a "very thick, but pourable glaze" and spooned it over the cake, allowing it to run down the sides.
She said she's been making the cake recipe since her early Barefoot Contessa days. "I've been making this cake, I think, since the early '80s, when I had a store in Westhampton Beach," Garten said. "I've made it in loaf cakes, I've made it in muffins, but I think the Bundt cake is really perfect, very homemade."
The full recipe is available on the Food Network website.
RELATED: 'Barefoot Contessa': Ina Garten's Sour Cream Coffee Cake Has an Unusual Ingredient That 'Turns Up the Flavor'