Ina Garten Loves 1 Store-Bought Ingredient So Much She Always Has It Stocked in Her Freezer
Ina Garten is famous for her love of "good" ingredients. And as fans would expect, the Barefoot Contessa's kitchen is stocked with all of her favorites so she can whip up a yummy dish for her beloved Jeffrey anytime she feels like it.
The Food Network star once confessed that there's one ingredient she loves so much, she buys six at a time to make sure her freezer is stocked.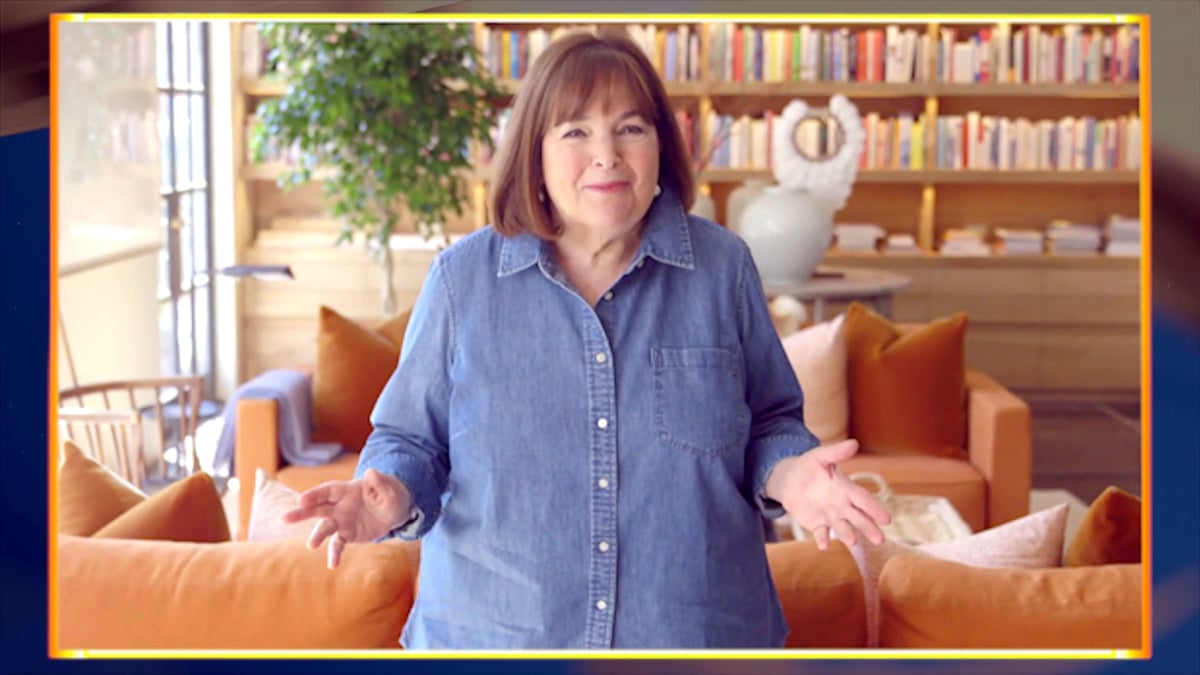 Ina Garten loves white truffle butter
While talking with the Food Network about the store-bought ingredients she loves, Garten admitted that she's obsessed with white truffle butter. Which is — of course — butter infused with white truffles. However, not all truffle butter is the same. Garten has two very specific brands that she uses. And she buys them from two very specific places.
Garten told House Beautiful that she orders her white truffle butter online at dartagnan.com and urbanitrufflesonline.com. The D'Artagnan option is more budget-friendly and is available in a three-ounce tub for $9.99 or a one-pound log for $29.99.
Urbani Truffles, the largest distributor of fresh truffles in the world, offers the pricier option and is more of a splurge. These 100 percent Italian white truffles come in a three-ounce tub that will cost you $44.49. Urbani promises that their truffles go "from underground in Italy to your table in less than 48 hours."
The 'Barefoot Contessa' buys six at a time
Garten says she adores white truffle butter because it can elevate the simplest dish. She includes the ingredient in a number of recipes, so she makes sure to have plenty on hand in her kitchen.
"It really turns up the volume on everything from simple scrambled eggs to elegant fettuccine," Garten says. "I order like six of these and keep them in the freezer."
Some of Garten's recipes that feature white truffle butter are: Fettuccine with White Truffle Butter and Mushrooms, Ina's Truffle Butter Roast Turkey, and Truffled Mac and Cheese.
Ina Garten's truffle butter recipes elevate simple ingredients
One of Garten's most popular recipes that include white truffle butter in the ingredients list is Truffled Scrambled Eggs. It's an easy recipe that takes just 15 minutes, and the result is the best scrambled eggs you'll ever have.
You'll need unsalted butter, extra-large eggs, half-and-half (or milk). Also, kosher salt, freshly ground black pepper, truffle butter, brioche bread, and minced fresh chives for garnish.
The secret to making these eggs turn out absolutely phenomenal is to be patient. Garten swears that slowly cooking eggs over low heat is the key to the perfect scrambled eggs. Adding the truffle butter makes it a breakfast dish that can't be beat.
'The Barefoot Contessa' says that from time-to-time, store-bought is fine
White truffle butter is one of 10 store-bought ingredients that Garten says she always keeps handy in her kitchen. Her top 10 list also features "good marinara sauce" and "good mayonnaise. Garten's go-to brand for marinara is Rao's, and she loves Hellman's Mayo.
"When I say 'store-bought is just fine,' I'm not talking about going to the grocery store, buying really bad birthday cake, and claiming that you made it yourself," Garten explains. "What I am saying is you can use ingredients from the store, like a pound cake or vanilla ice cream, that are just as good as homemade."
Ina Garten's three ingredients you should make at home
There are brands that Garten is a fan of, but she says there are three ingredients that you should always make yourself. The first is fresh ricotta. Once she realized how easy it was to make, she's never gone back to store-bought.
Garten also prefers to grind her own grated Parmesan because it's fresher and has a better texture to it. The last ingredient that the Barefoot Contessa recommends making at home is breadcrumbs.
"This is one of those times when homemade is better than store-bought. Store-bought breadcrumbs are dry and (homemade) have much more flavor and much more crunch," she says.
The Barefoot Contessa airs Saturdays on the Food Network.