Ina Garten's Method for Perfectly Hard Boiled and Soft Boiled Eggs Makes Them Easy to Peel
Ina Garten has a simple recipe for hard boiled and soft boiled eggs so they come out perfect and easy to peel. The 'Barefoot Contessa' star shares her easy tips.
Ina Garten has an easy way to make hard boiled and soft boiled eggs perfect every time. Best of all, the Barefoot Contessa star's eggs are easy to peel.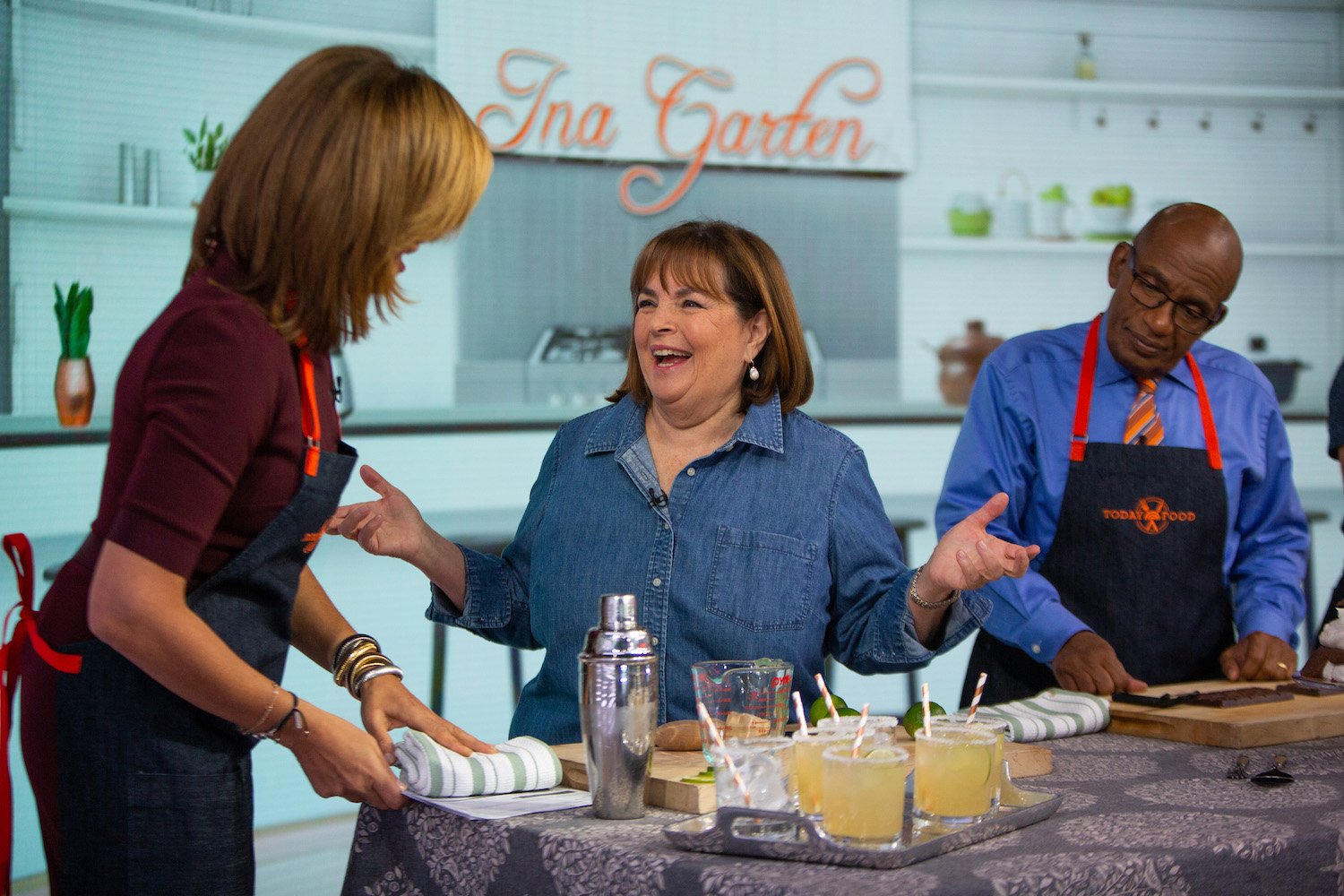 Ina Garten has a trick for perfect hard boiled eggs
Garten shared her method for making hard boiled eggs on an episode of Barefoot Contessa and her trick for perfect results is so easy.
"One of the things I get asked over and over again is how to cook an egg without that dark circle around the yolk," she said. "I've said it before but it's really worth repeating. I'll show you how to do it."
Garten added eggs to a pan and covered them with cold water, then placed the pot on the heat. When the water came to a boil, she turned the heat off and allowed the eggs to stand for 5 minutes. She drained the eggs, then put them in cold water so they could cool for an additional 2 minutes.
"When the eggs are still warm, roll them on a board and the shell will come off really easily," the Food Network host demonstrated.
Ina Garten's recipe for soft boiled eggs calls for a shorter cooking time
Garten also has a recipe for soft boiled eggs that always come out perfect.
For soft boiled eggs that are "firm on the outside and soft and runny on the inside," she follows the same process as her hard boiled eggs. Garten places eggs in a pot, covers them with water, and brings them to a boil.
The Barefoot Contessa star turns the heat off and lets the eggs sit for exactly 3 ½ minutes, then moves them to a bowl of cold water for 2 minutes. To peel an egg, Garten cracks it on the top and bottom, then rolls it on a board on its side "until the egg shell crackles," after which she says, "I find it's easier to peel."
Garten also offered a quick pro tip: "Old eggs are easier to peel than fresh ones, so go to the back of your refrigerator, find the oldest eggs you have, and soft boil them," she explained.
The full recipe is available on the Food Network website.
The 'Barefoot Contessa' star makes a fancy deviled eggs recipe
Garten makes easy, but fancy, deviled eggs from her hard boiled eggs. She slices them in half and makes a filling with "lots of flavors and richness to make it delicious." She places the yolks in a mixing bowl and adds sour cream, cream cheese, mayonnaise, lemon juice, chives, salt, pepper, and smoked salmon.
After mixing the ingredients together, she places the mixture in a pastry bag with a big tip and pipes it into each egg half.
Garten garnishes each egg with a little something special. "I'm going to garnish it with something that actually adds flavor and makes it look gorgeous," she shared on an episode of Barefoot Contessa. "Otherwise you have a lot of white on a plate. So I thought, salmon roe, which is like caviar but it's from salmon and much less expensive."
She added, "It's a little salty and it has a little salmon flavor and it looks so great on it. I always want to garnish things with flavors that are in the dish so you know exactly what to expect. Garten finished the eggs with a sprinkle of salt and pepper.