Ina Garten Never Puts These 4 Ingredients in the Fridge: 'They're Better at Room Temperature'
When she's in her "barn" at her home in East Hampton, New York, Ina Garten keeps bowls of four different ingredients on the counter for cooking and baking. She also keeps a jar of tasting spoons close by.
Want to cook like Ina Garten? The longtime host of Food Network's Barefoot Contessa always keeps certain foods on her counter. Take a page from the celebrity chef's book and get one step closer to emulating the relaxed luxury vibes of her "barn" in East Hampton, New York, where she films her cooking show.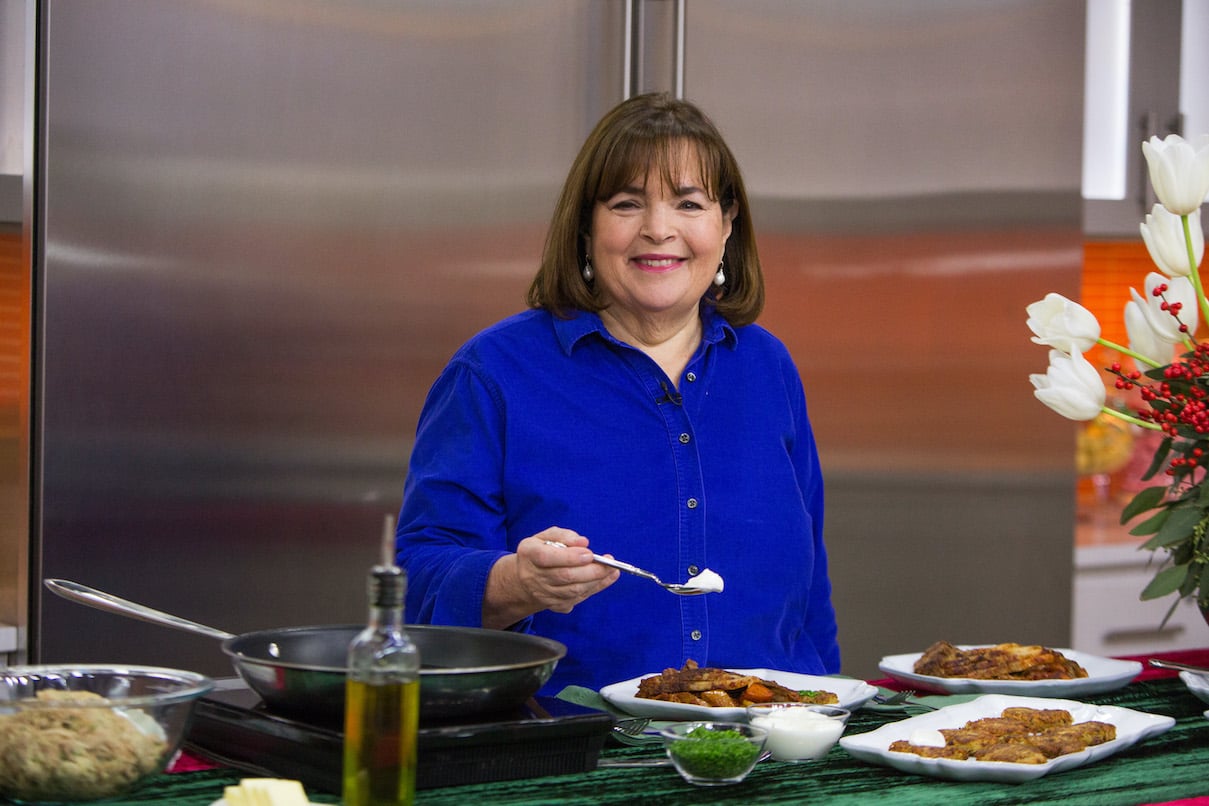 Ina Garten keeps garlic, eggs, oranges, and lemons on the counter
In a YouTube video for NYT Cooking, Garten a.k.a. the Barefoot Contessa gave a tour of her "barn." She shared that she has certain ingredients on the counter when she's baking or cooking. What are they? Garlic, oranges, eggs, and lemons. 
"They're better at room temperature," she explained in the video. "Eggs are better at room temperature for baking and lemons are better at room temperature because they have more juice."
Simply leave the ingredients in a bowl on the counter for a kitchen a la Garten. 
The celebrity chef also keeps spoons on her counter 
Garten doesn't just keep bowls of garlic, eggs, and citrus fruits on her counter. She also keeps tasting spoons within reach. 
"I'm always picking up something and stirring or tasting something, and I just buy antique silver spoons — they're really inexpensive — and I just put them in a jar and leave them on the counter," she said. 
Nestled in with the tasting spoons are a few spatulas and whisks. Last but not least Garten keeps butcher blocks on her kitchen counter.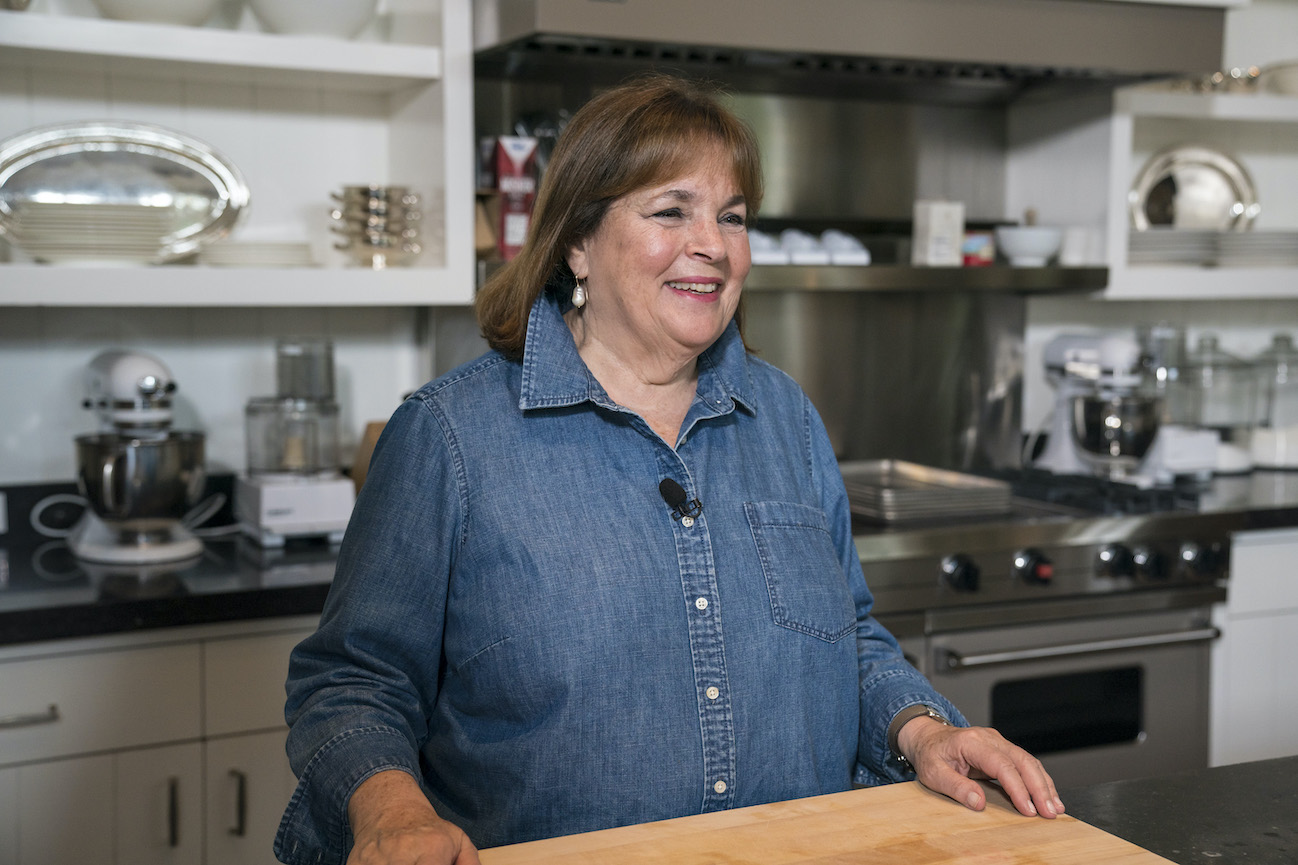 "They're really important," Garten said of the kitchen staple. "I have lots of them. If you take care of them they last forever." 
What the Barefoot Contessa keeps in her fridge 
Now that Garten's shared what she keeps out on the counter, what goes in the fridge? The 72-year-old's fridge keeps perishable items but also one ingredient many people keep in their pantry: vinegar. 
The Barefoot Contessa's fridge has vinegar of different kinds, she told Food and Wine in a September 2020 interview.
"For anything I'm making, if it has like a little splash of vinegar, it just gives it an edge and wakes everything up," she said. "And I keep them in the fridge."
"I know a lot of people keep them in the pantry. I might take hell for this, but I just find that they don't develop bacteria in the fridge," she added. 
Also in her fridge is usually champagne, vodka, and when Garten impulse-buys at the grocery store, a pint of Häagen-Dazs vanilla ice cream. 
As for the Barefoot Contessa's pantry, it's always stocked with mustard, marinara sauce (Rao's brand specifically), chocolate, salt, and what she refers to as "good" olive oil.