Ina Garten Once Admitted Her Kitchen Is 'Not Impressive'
Ina Garten's fans adore her style and kitchen layout but, according to the Barefoot Contessa star, she doesn't think it's all that impressive. Garten says she focuses more on function than fashion yet somehow manages to accomplish both. Garten loves simplicity in all aspects of her life, including her kitchen workspace.
Barefoot Contessa fans are envious of Ina Garten's beautiful kitchen, but she said it's really "not impressive," but rather functional for her needs. During a 2009 interview with House Beautiful magazine, Garten said that her kitchen space works for her, but there are plenty of design elements her fans may want to borrow.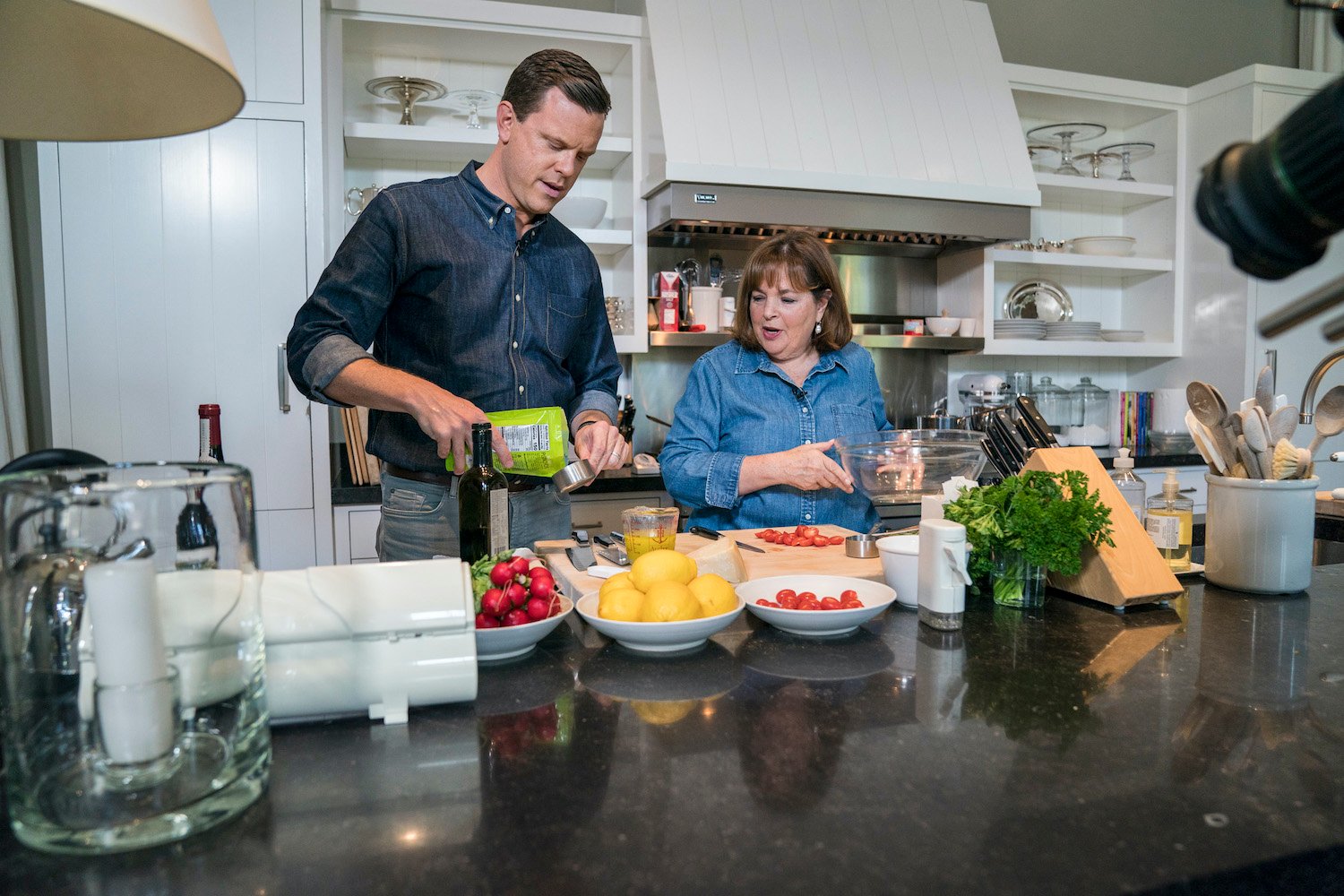 Ina Garten doesn't think her kitchen is impressive
While discussing design ideas with House Beautiful for the 2009 Kitchen of the Year, Garten was asked about her kitchen space. It's beautifully designed and elegant, with Garten's signature simplicity on display in every detail. To the Barefoot Contessa star, however, it's just a functional space.
The interviewer marveled at her gorgeous kitchen, noting, "Sometimes I think your house should just be a big cozy kitchen and a big cozy bedroom. Your kitchen is like your living room, isn't it?"
"It really is," Garten confirmed. "Because everybody comes right through the living room, right through the dining room, into the kitchen."
He continued, "People just love your kitchen, Ina. Other than your adorable self, what do you think it is people connect with about your kitchen?"
Garten was humble about her kitchen space, which she finds more functional than anything. "You know, I think the kitchen is not a fancy place," she explained. "It's a very simple, quiet place. Once somebody wrote about my kitchen — 'it's a kitchen with nothing to prove.'"
"It's not impressive, it's just a great kitchen," Garten added. "It functionally works really well. I've got everything at my hand. And there's a big table in it that everybody wants to hang out at."
Ina Garten follows some specific rules in her kitchen workspace
Garten enjoys entertaining in her kitchen but also doesn't want people underfoot in her workspace, so the room is set up to accommodate both of those goals.
She keeps her work area small and has seating on the other side of the counter, at the table, and beside a fireplace. This allows her to be a part of the conversation while cooking but her actual workspace doesn't get interrupted.
"I think the most important thing is that the workspace isn't too big," she told House Beautiful. "That it's a space that you can actually handle easily. And the thing I think that people do wrong the most is that the workspace is out of the traffic area."
Her kitchen workspace is part of the traffic flow but at the same time people don't pass directly through where she's cooking.
She can still entertain in the kitchen, however. "Everybody can hang out there, they can hang out at the table, but my workspace between the island and the back counter are sort of sacrosanct," she explained. "Nobody moves around in there unless, of course, they're cooking with me."
The 'Barefoot Contessa' star likes to be organized in the kitchen
Garten also shared that she really keeps just what she needs in the kitchen and nothing extra. She doesn't need a lot of fancy tools or equipment that clutter the space.
"You can do that when you only have what you use and use what you really have," the interviewer noted.
For example, Garten keeps two crocks on her countertop with her most used utensils, grouping together white and wood tools in one container and stainless steel in the other so it "looks orderly."