Ina Garten Once Confessed That Cooking Is 'So Hard' for Her
Ina Garten once admitted the personal reason why she keeps her recipes fairly simple.
Ina Garten makes cooking look easy, but she once admitted that things aren't quite what they seem. The famous cook shared in a 2017 interview with PBS NewsHour that cooking "is so hard" for her and that plays a part when she develops recipes and cookbooks.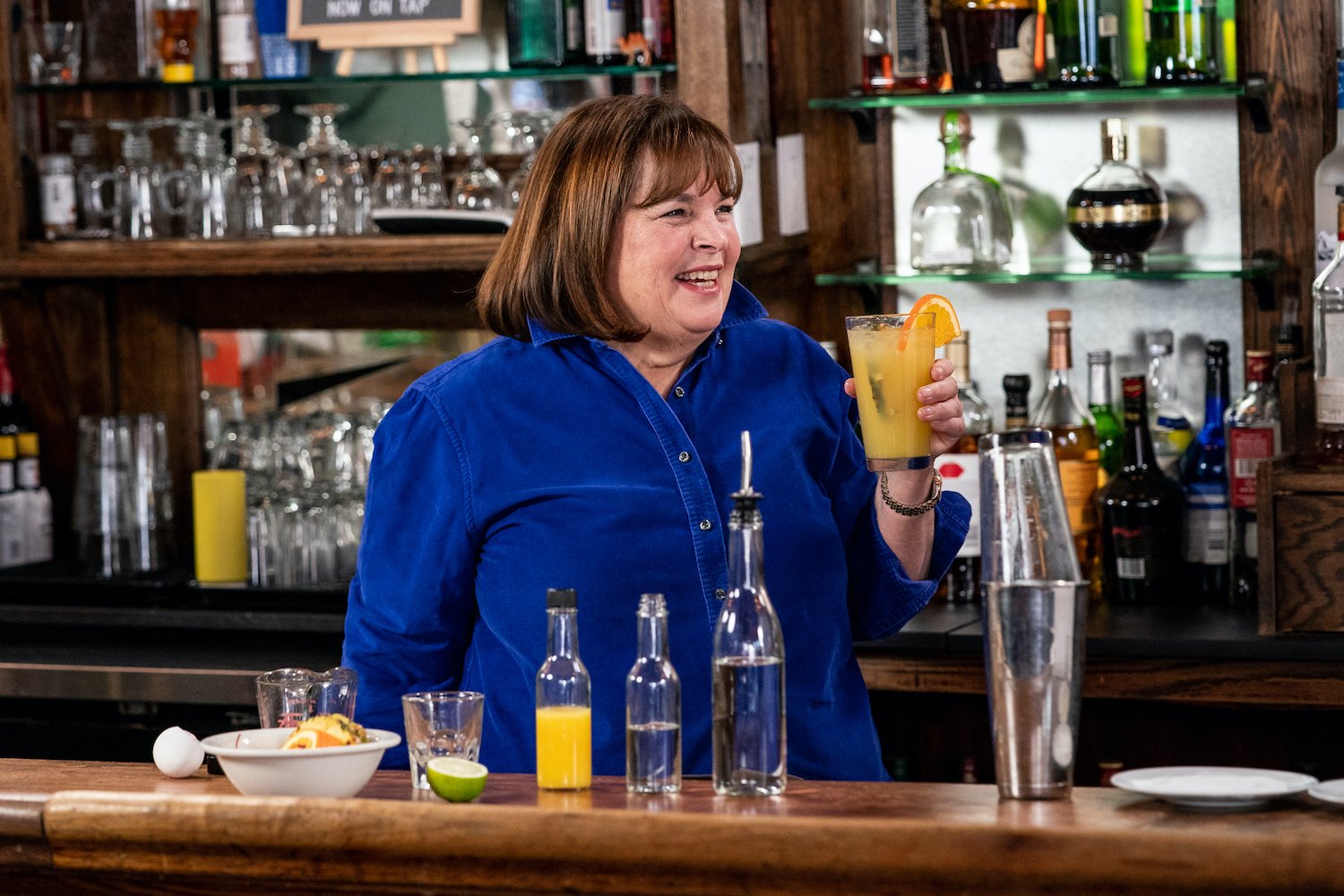 Ina Garten loves a challenge
Garten has proven that she's up for a challenge, beginning with the decision to buy the specialty food store Barefoot Contessa when she had absolutely no experience in the food industry.
The store's former owner helped with the transition, but Garten admitted that she felt pretty defeated when she first started and voiced her concerns to her husband Jeffrey.
In an interview with Munchies: The Podcast, Garten recalled how her first days at the store left her with doubts. "At the end of the weekend, I just said to Jeffrey, 'This is the stupidest thing I've ever done. This is going to be the worst summer of my life and I'll never learn this business,'" she recalled.
Jeffrey found the perfect words of encouragement. "He said to me, which was really smart, he said, 'If you learn the business in a week, you'll be bored in two weeks,'" she remembered he said. "And he was right."
"From then on it was like this big sandbox," she added. "There was always something really interesting to do there."
Ina Garten admitted she finds cooking challenging
Though she seems like a pro in the kitchen, Garten confessed during a PBS NewsHour interview that cooking doesn't come easy to her and that's part of the reason she develops recipes that appeal to novices in the kitchen.
When asked if she had been a cook before purchasing the specialty foods store, Garten said, "No, I never worked in a store. I never worked in a restaurant."
While she said she cooked at home, Garten noted "that's not really the same thing," explaining, "I taught myself how to cook when I worked in Washington using Julia Child's cookbooks." Garten had no formal training but she learned how to be an amazing cook.
She published her first cookbook in 1999; all of her cookbooks offer accessible recipes for a very personal reason.
"I think that I had a very clear vision when I started writing cookbooks — what I wanted it to be," she explained. Garten's hope was for the reader to look at her recipes and say, "I can actually make that and I can make it with ingredients I can find in the grocery store."
"When I first started writing cookbooks I remember thinking to myself, 'What makes me think I can write a cookbook?'" when she compared her experience to professional chefs. She added, "And as I started I realized actually what is my lack is actually exactly right because I can connect…"
"Cooking's hard for me. It is so hard for me," she explained. "Anybody that works with me will tell you. It's so hard for me and that's why my recipes are really simple, because I want to be able to do them."