Ina Garten Once Declared This Dish Was the 'Most Delicious Thing' She Ever Ate — and It Changed Her Life Forever
ARTICLE HIGHLIGHTS
Ina Garten and her husband Jeffrey went on a 4-month camping trip in France in 1971.
During the trip, Garten ate one specific dish that would change her life forever.
Ina Garten has a new show coming to Food Network and Discovery Plus.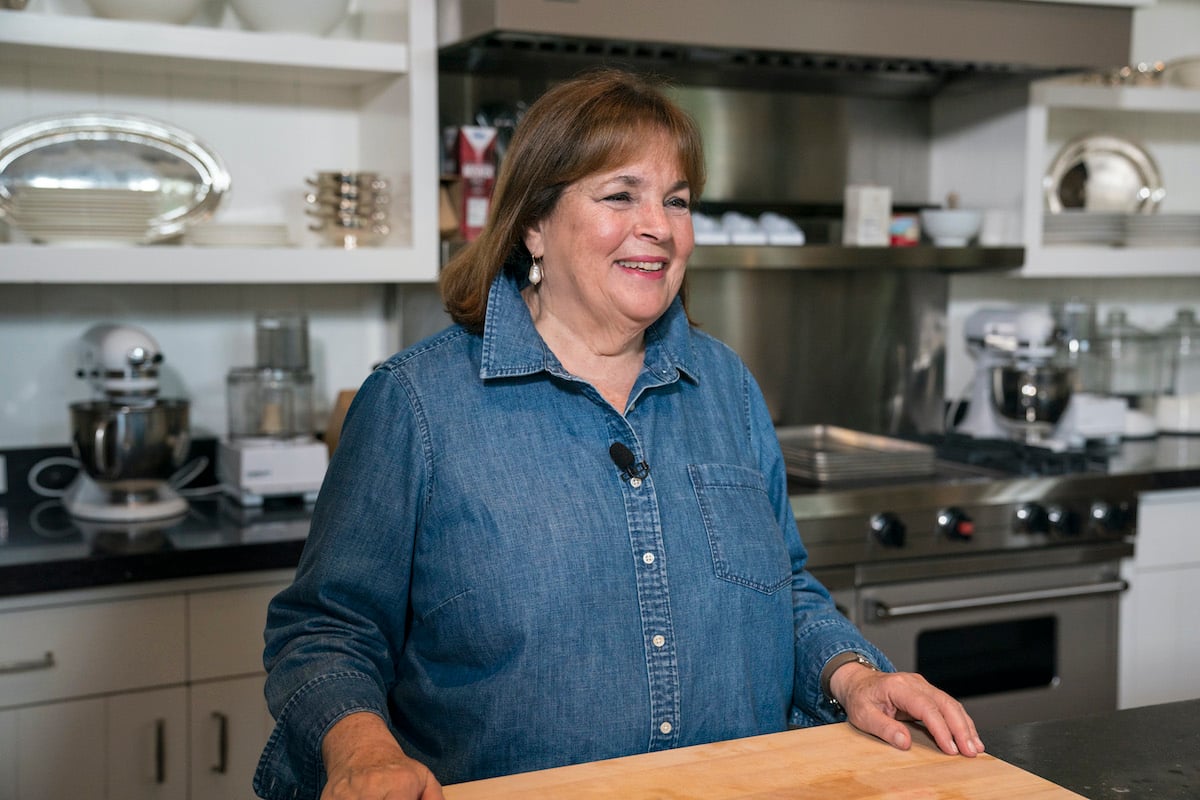 Ina Garten may be known around the world as The Barefoot Contessa. But she had a completely different life and career before she started writing cookbooks and hosting her own show on the Food Network.
Garten says she can point to one specific dish that she tried during a trip 50 years ago that was "the most delicious thing" she ever ate. And it ended up changing her life forever.
Ina Garten went on a camping trip with her husband Jeffrey in 1971
While speaking at a luncheon to benefit the Shelter Island Public Library, Garten shared the story of a camping trip that she and her beloved Jeffrey took back in 1971. Just three years after they tied the knot.
Garten says that after Jeffrey was stationed with the Army in Thailand for a year, the couple bought $99 round-trip student tickets to Paris. Then, they lived for the next four months on $5 a day while camping throughout France. Which they mostly spent on a car, gas, and camping fees.
RELATED: Where 'Barefoot Contessa' Star Ina Garten Could Be Spotted in the Hamptons
"We bought a car in Paris and spent four months camping in a Day-Glo orange tent that you couldn't stand up in," Garten said, according to Insider. "You had to get out of the tent to put your blue jeans on. I don't know what the other campers saw."
A Normandy campsite owner changed 'The Barefoot Contessa's' life
Garten recalled her and Jeffrey stopping at a campsite in Normandy, where the owner offered the couple part of a dish they had made. It was coq au vin, a chicken dish cooked with wine and mushrooms.
"I heated it up on my little camping gas stove and I thought, 'this is the most delicious thing I've ever eaten in my life. I need to know how to make this,'" Garten explained.
Ina Garten learned how to cook as soon as she got home
When their four-month trip came to an end, Garten didn't forget about the coq au vin. She says she was on a mission to learn how to cook as soon as she got home. She used Julia Child's book Mastering the Art of French Cooking to learn. And Garten says she is "endlessly grateful" for the legendary TV chef.
RELATED: Ina Garten Loves 1 Store-Bought Ingredient So Much She Always Has It Stocked in Her Freezer
A few years after her trip — when Garten was working in the White House Office of Management and Budget — she saw an ad in the New York Times for a business that was for sale in the Hamptons. She immediately made an offer on the signature specialty food store, known as The Barefoot Contessa, and it was accepted.
'The Barefoot Contessa' also has a favorite dessert
The coq au vin may be "the most delicious thing" Garten has ever eaten in her life. But, she also has an "all-time favorite dessert."
During an episode of Barefoot Contessa, she shared that the number one item on her list of desserts was an apple tart.
"I don't think there's a French pastry shop or a French bistro that doesn't serve an apple tart," Garten explained. "And the truth is it's a really simple thing. It's just pastry, apples, butter, and sugar."
Ina Garten has a new series and podcast
After publishing a number of cookbooks, hosting the Barefoot Contessa TV Show on the Food Network, and becoming a social media sensation with her blog and Instagram posts, Garten has even more projects in the works.
She just signed a new deal to star in the series Be My Guest. The new show will air on Discovery Plus and Food Network, along with a podcast.
RELATED: What Ina Garten Really Means When She Says 'Store-Bought Is Fine'
"I'm welcoming really fun, interesting people into my barn in East Hampton for good food and conversation," Garten revealed.
Barefoot Contessa airs Sundays on Food Network. Be My Guest will premiere in 2022.