Ina Garten Pairs This Asparagus Simple Dish With Chicken and Pasta Items
Ina Garten is one of Food Network's regulars and one of the network's most beloved stars. The 73-year-old is known for her delicious recipes and calm demeanor, making one feel right at home. Her chicken recipes especially receive a lot of attention for their easy-to-do characteristics.
They are also featured in her cookbooks, and a lot of her fans swear by them. Garten swears by simplicity, and one of her chicken and pasta dishes can attest to it. The Food Network star pairs one asparagus simple dish with chicken and pasta items for that Barefoot Contessa feel. Find out the items she uses for the dish.
Garten had an unusual rise to stardom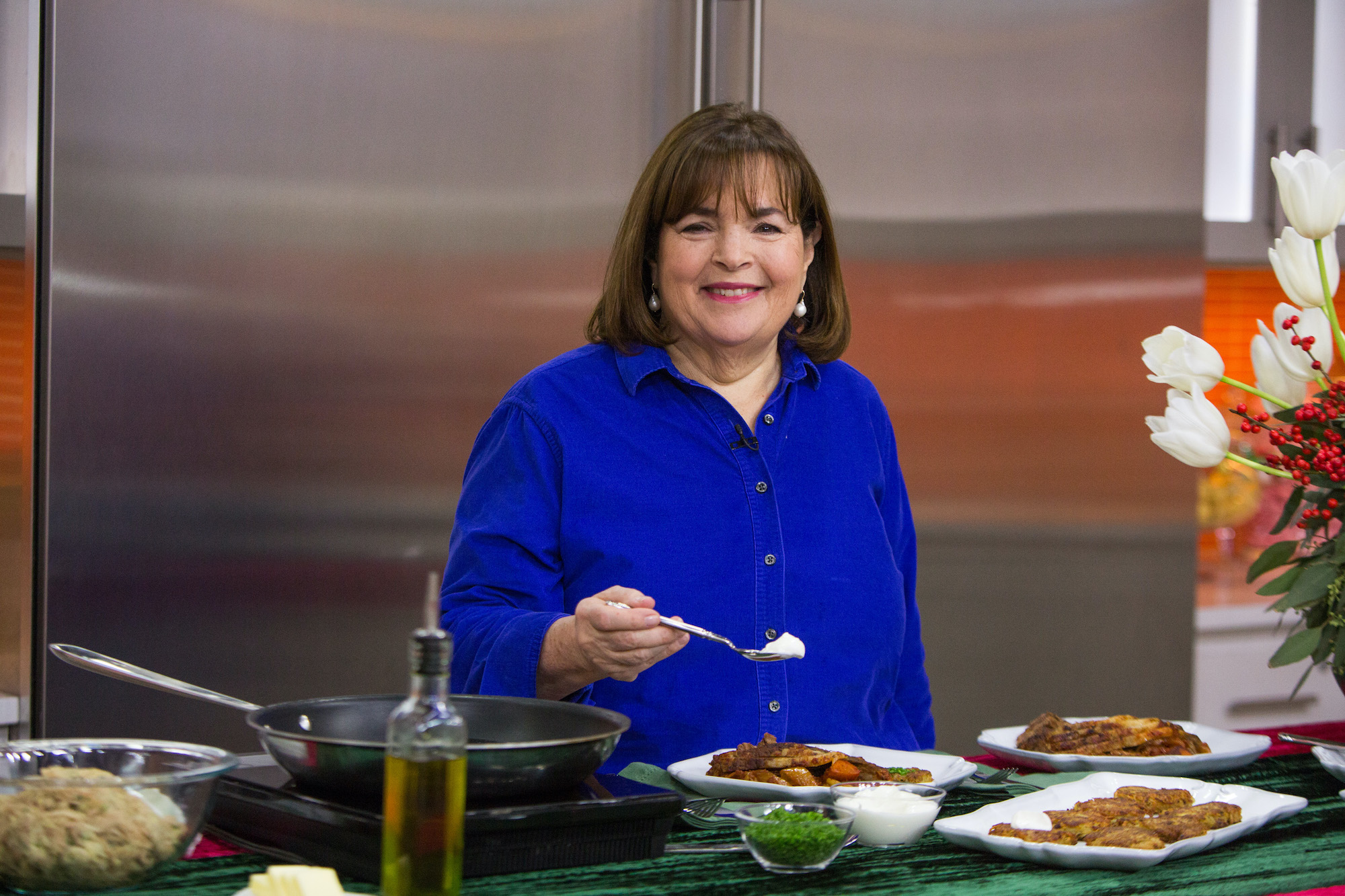 Garten started her career working in the Office of Management and Budget in the White House during the Jimmy Carter administration. The Food Network star found the job exciting but admitted that it wasn't a good fit for her, and she moved on to other things.
Her subsequent career shift turned out to be cooking. Garten began flipping houses in some expensive neighborhoods in DC, and it was then that she saw a listing for a specialty food store for sale in the Hamptons. The store's name was The Barefoot Contessa.
Garten fell in love with the store and quickly invested her real estate money in The Barefoot Contessa. The celebrity chef-owned the store for 18 years, and after selling it, she focused her attention on writing cookbooks, with her first publication being "The Barefoot Contessa."
By 2002, Garten had already landed a show on the Food Network. She used her platform to share her recipes and cooking methods and has over the years been a favorite among Food Network fans. Garten usually emphasizes using good ingredients to make the most out of any meal. The perfection is usually seen at the end when she plates the food, and everything comes together.
Garten's asparagus dish with chicken and pasta is to die for
Asparagus usually makes for a perfect summer side dish, and Garten has a way of pairing this vegetable with chicken and pasta to create a delicious meal. On her website, the Barefoot Contessa states that she uses thick asparagus spears, melted unsalted butter, kosher salt, freshly ground black pepper, freshly grated Italian parmesan, and pecorino cheese, lemon and a special type of salt called the fleur de sel.
She says to start by first preheating the oven, then place your water and salt in a pot and bring to a boil. Then get rid of the woody ends of the asparagus and peel each spear with a peeler. Garten mentions that it's best to dip the peeler in water occasionally for the best results. Once the water boils, you can add the asparagus and blanch it for a few minutes, then drain.
Transfer the vegetable to a baking dish and add butter, salt, and pepper to coat the asparagus. Arrange the asparagus in a dish, sprinkle some pecorino and parmesan cheese on top, and roast for five minutes or until the cheese melts beautifully. Squeeze some lemon juice and sprinkle your fleur de sel on top and serve hot. She calls this dish the Cacio e Pepe Roasted Asparagus.
More asparagus recipes by Garten
Another popular Barefoot Contessa recipe is the parmesan roasted asparagus which involves easy-to-find ingredients. For this recipe, you'll need fresh asparagus, olive oil, kosher salt, freshly ground black pepper, freshly grated parmesan cheese, and lemons cut in wedges.
The recipe starts by preheating the oven and peeling the asparagus if they are thick. Then you lay the vegetable in a layered sheet pan and drizzle with olive oil. Add a generous sprinkle of salt and pepper and roast until tender. Lastly, top your parmesan and return to the oven before serving with your lemon wedges.
RELATED: 3 Easy Ina Garten Asparagus Appetizers for Cocktail Parties