Ina Garten's Panko Crusted Salmon Is Ready in Minutes and Earns Rave Reviews
Ina Garten's delicious crispy salmon recipe gets its crunch from panko breadcrumbs. It's such a simple and impressive dish to make!
Ina Garten has an easy salmon recipe that takes just minutes to make and the reviews are glowing. The Barefoot Contessa star's panko-crusted salmon requires a handful of ingredients and isn't complicated to make.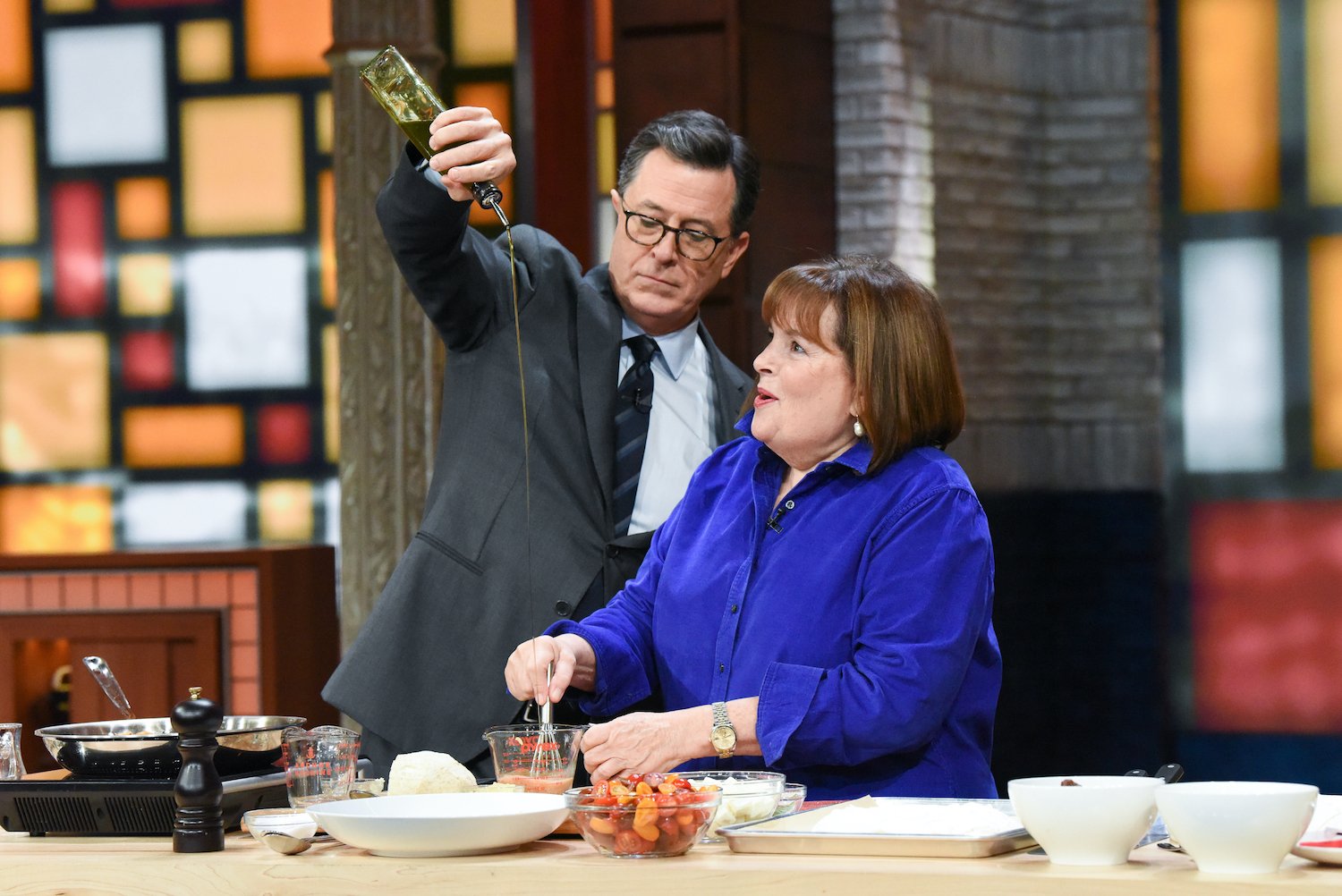 Ina Garten makes an easy panko crusted salmon recipe
Garten demonstrated how to make her panko-crusted salmon on an episode of Barefoot Contessa. "Panko-crusted salmon is one of my favorite ways to prepare salmon," she explained. "It's delicious salmon and it's got a great crust with lemon zest and mustard. It's fantastic."
She added, "And the best part of it is I can make it in advance and just throw it in the oven before dinner so I can have fun with my friends."
She placed salmon filets skin-side down and sprinkled them with salt and pepper. Then Garten brushed mustard on each piece. "It gives it lots of flavor but it also helps the panko adhere," she explained.
Garten combined panko, parsley, lemon zest, salt, pepper, and olive oil then spooned the mixutre over each salmon piece and pressed it gently. "This is really one of my favorite ways to prepare salmon," she shared.
The Barefoot Contessa star added the salmon, skin side down, to a skillet with heated vegetable oil. "This is a great way to do it because when you sear it, you get the skin really nice and crisp and then you put it in the oven and roast it and it makes it moist and delicious," she explained.
The Food Network host seared the salmon for 3 to 4 minutes, then transferred the pan to a 425 degree Fahrenheit oven for 5 to 7 minutes. After removing the pan from the oven, Garten covered it with aluminum foil and allowed the salmon to rest for 5 to 10 minutes.
The full recipe is available on the Food Network website.
Garten's crispy salmon recipe earns 5-star reviews
Garten's panko-crusted salmon is certainly a hit with her fans, based on the recipe's 5-star reviews. "This is an easy to make family favorite," one fan wrote. Another commented, "Excellent flavor! Best combination of the Dijon and panko mix. This is a keeper in my kitchen."
Other reviewers called it the "best salmon ever," "never fail," and "so easy and delicious every time."
One enthusiastic reviewer commented, "This salmon gets 10 stars!!! Absolutely delicious. So fast and easy to make. Highly recommend it."
"This is our 'go-to' salmon recipe! Family loves it and is perfect for guests," another fan commented. "I have made this for years and it's definitely on our weekly menu!"
The 'Barefoot Contessa' star shared 'the key' to restaurant-quality salmon
Garten also has a plain seared version of salmon that never turns out dry. She demonstrated her technique on an episode of Barefoot Contessa.
"The key to the salmon is to just sear the outside," she explained. "So you make a really crisp crust and then it seals in all the flavor."
She rubbed the salmon with olive oil and seasoned it with salt and pepper. "This is really the only seasoning so you want to make sure you season it really well," Garten said.
As she did with the panko-crusted version, Garten placed the salmon in a hot pan. "And just leave it," she said. "I know it's really tempting to move it around but you want to create a really great crust."
After cooking it for two minutes, she flipped the salmon, then roasted it in a 450 degree Fahrenheit oven for 5 to 7 minutes. "And it'll be perfect — sort of crusty on the outside and tender inside," Garten explained.
"This is how they cook it in restaurants and it comes out perfectly," she added.
You can find the full recipe on the Food Network website.