This Ina Garten's Pasta Dish Is 'Not Classic Italian' But She Swears It's Delicious
Ina Garten has many types of meals that anyone can make from the comfort of their house. Those with a sweet tooth will want to consider one of her cake recipes. If someone is in the mood for Italian cuisine, they can look to Garten for an idea or two. Garten offered some recipes for people to make while they are stuck with a lot of free time at home. One of them consists of Italian pasta, and she made a little quip about the classic meal.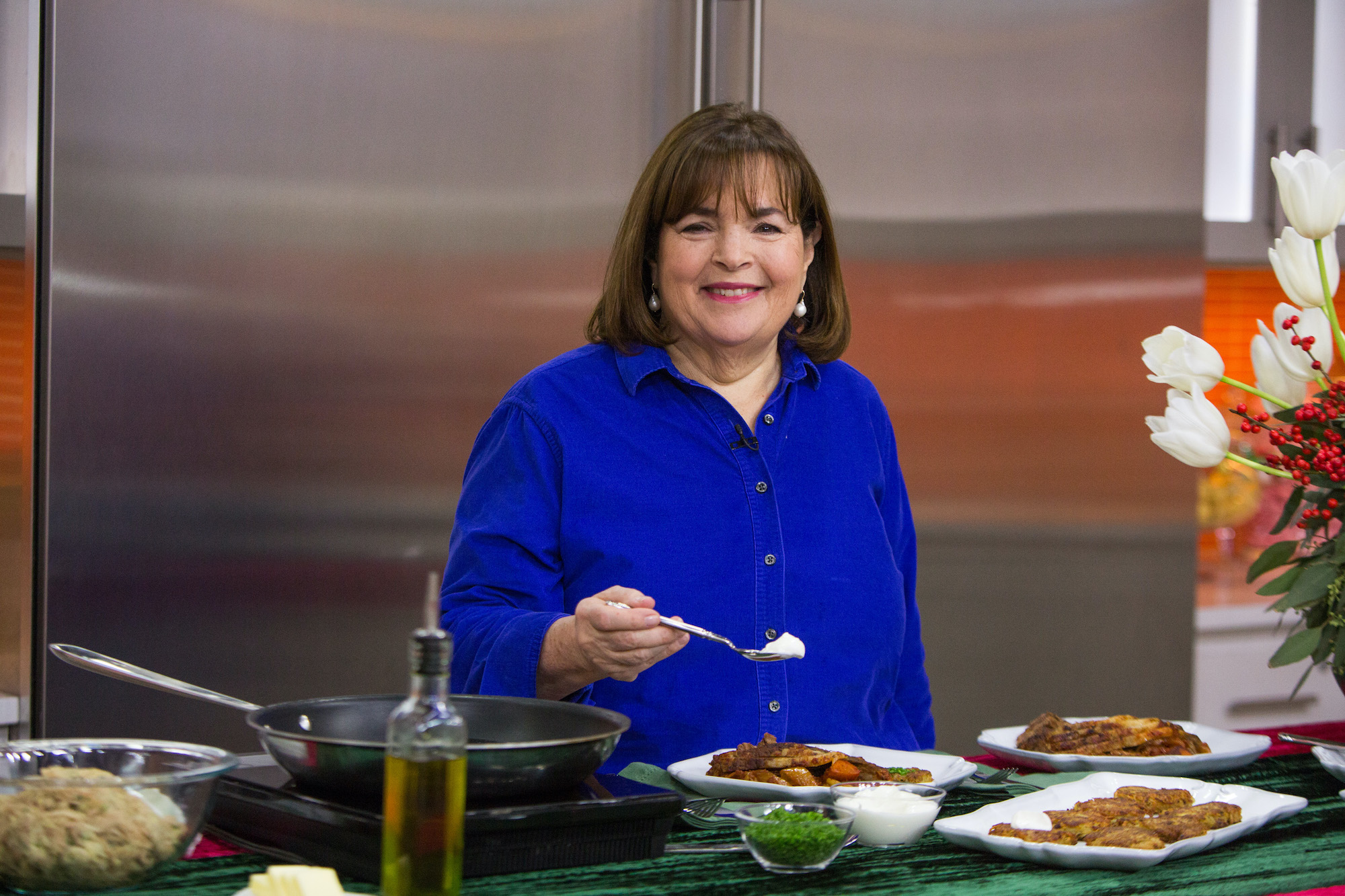 Ina Garten's non-classic Penne alla Vodka
Garten's interest in food started when she began to dabble with cooking. She ran a food store called Barefoot Contessa for a while and later wrote a series of Barefoot Contessa cookbooks. Garten's recipes brought her plenty of recognition, and Food Network offered her a show.
One way to describe Garten's methods is that she prefers to keep things simple. She tends to avoid complicated recipes and is willing to use pre-made food in her dishes. The simplicity allows anyone to make a delicious meal. One of her recipes is for penne alla vodka, as seen on People.
Penne alla Vodka is an Italian pasta dish that consists of penne, vodka, and several other ingredients. People can enjoy it for lunch or dinner. Garten's dish looks like it is authentic Italian cuisine, but she claims the pasta is anything but that.
"Most of this recipe comes from your pantry. Not classic Italian but who's going to tell??!" Garten stated. Even if it is not a classic recipe, she assured that her penne alla vodka is just as delicious.
How to make Ina Garten's penne alla vodka
If someone wants to try Garten's penne alla vodka, they can find the recipe on her website, Barefoot Contessa. The list of ingredients includes penne, vodka, minced garlic, chopped yellow onions, and olive oil. A person also needs dried oregano, red pepper flakes, cans of whole peeled plum tomatoes, and salt.
The recipe also calls for ground black pepper, chopped oregano leaves, heavy cream, and grated Parmesan cheese. People can find some of the ingredients around their house or at a nearby grocery store. To start, preheat the oven to 375 degrees and add salt and penne to a boiling pot of water.
After draining, set aside the pasta. Heat the oil in a Dutch oven, and onions soon get added to the pot. Add the garlic, oregano, and red pepper flakes together. After a minute, mix in some vodka for a simmer and add crushed tomato, salt, and black pepper.
Cover the pot and bake for an hour and a half, and mix in some tomato mixture, oregano, and cream afterward. Stir in the pasta and cheese and top it off with extra cheese and oregano.
Other Italian meals by Ina Garten
Penne alla vodka is not the only Italian dish that Garten has a recipe for in her cookbooks. She has her own spin on rigatoni, a tube-shaped pasta, but hers comes with sausage and fennel. Plenty of the ingredients are the same for the penne alla vodka recipe. So, a person can have rigatoni after some penne.
Garten also has a recipe for a classic Italian Wedding Soup. The dish is chicken soup with some spinach and pasta. The best part of the meal is the roasted chicken meatballs.
Someone can enjoy the soup on a cold day, and there is enough for leftovers. There are plenty of Italian cuisines in Garten's cookbooks and website that people can try at any time.
RELATED: Ina Garten's Easy Guacamole Salad Is Perfect for Summer and Ready in Minutes