What Ina Garten Does When People Are Late to Dinner Is so Barefoot Contessa
Ina Garten's dinner party tip for when people show up late? Handle it the Barefoot Contessa way. The longtime host of Food Network's Barefoot Contessa, has been sharing flawless entertaining tips for years. That's why it's not much of a surprise she knows exactly what to do when guests are late. The cookbook author has a Barefoot Contessa approach to the situation that doesn't involve serving overcooked food or making guests feel guilty about their tardiness.
Ina Garten's dinner party goal is for them to be as stress-free as possible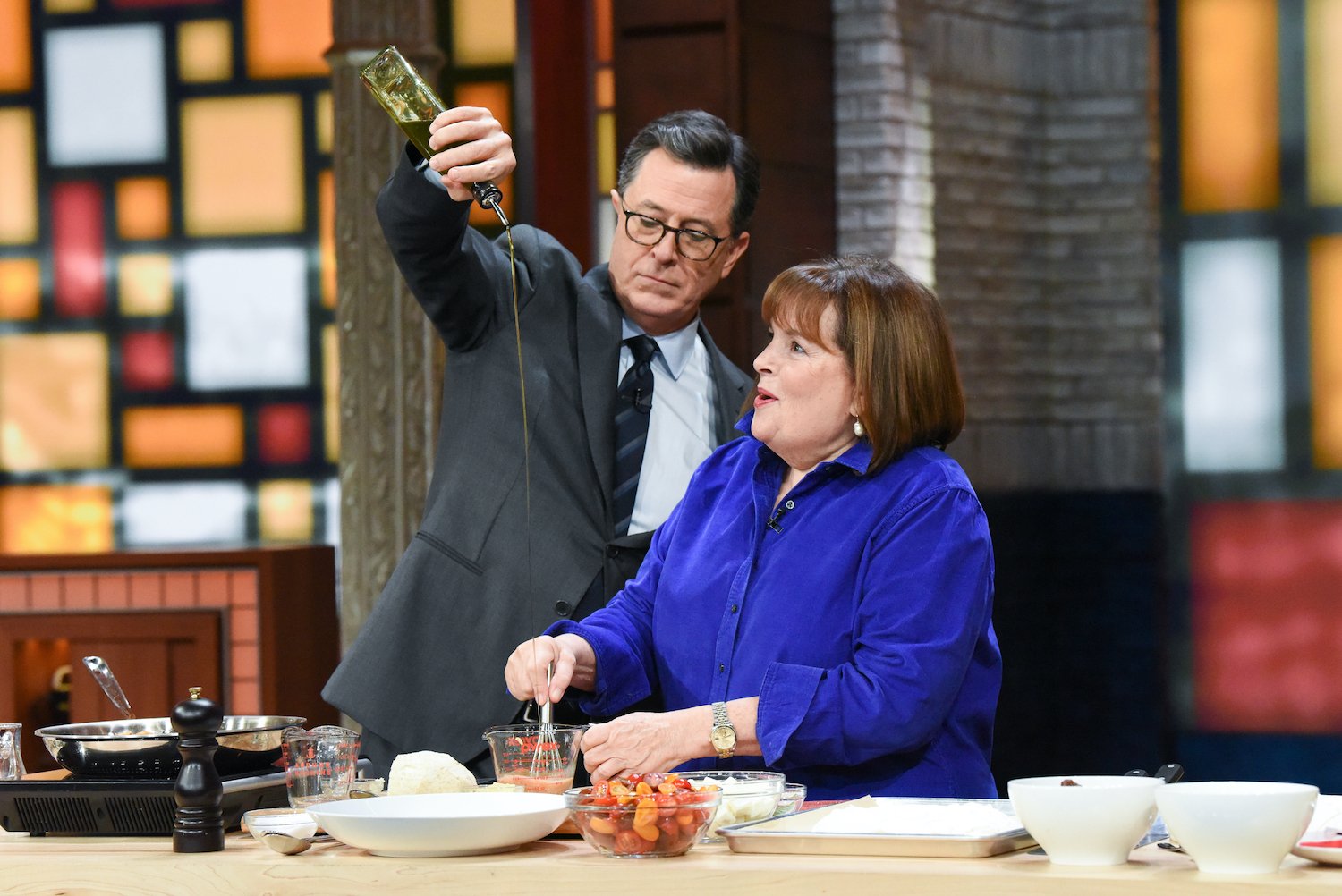 The Modern Comfort Food author isn't a trained chef which is, at least in part, why her Barefoot Contessa recipes are so simple. Another reason is that Garten doesn't want to spend days prepping for a dinner party. So she uses tips and tricks to make entertaining as stress-free as possible. 
Although she still gets stressed before a dinner party despite her experience, Garten has developed methods to make the entire process as easy and simple as possible. For instance, she doesn't make everything from scratch. The Food Network star will have a "store-bought is fine" moment to save time and streamline the cooking process. Some of her favorite store-bought products include tomato sauce, pasta that tastes homemade, and caramel.  
In addition to reaching for store-bought products, Garten makes sure she's extremely organized when it comes to dinner party prep. She labels any dishes she's made in advance and writes down what food is being served on which tray.
The Barefoot Contessa waits 30 minutes then removes the late guest's table setting and then serves dinner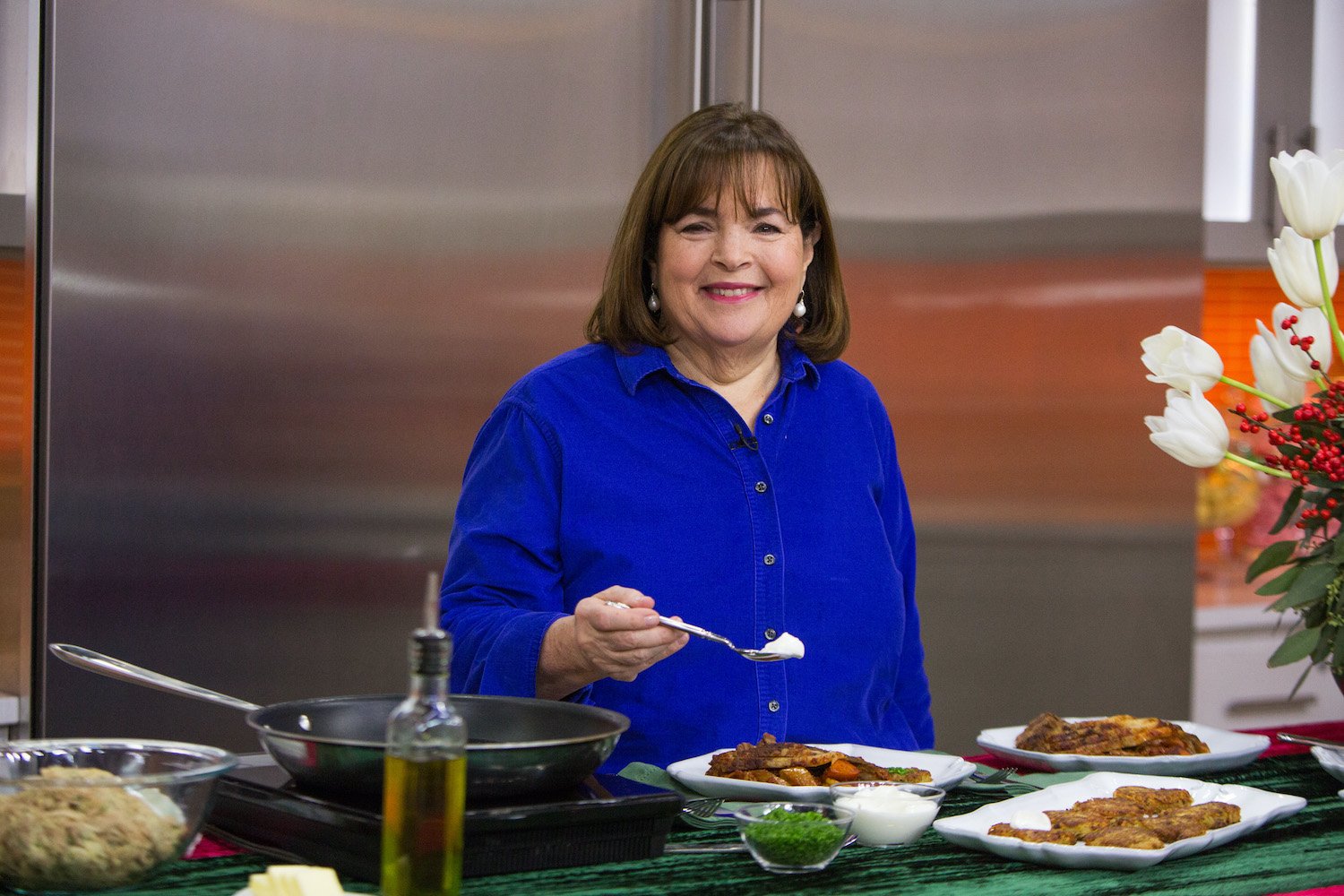 RELATED: Barefoot Contessa: Ina Garten's Easy 'Trick' to Not Ending a Cocktail Party With Appetizers 'Nobody Has Eaten'
Garten revealed what she does when people show up late to dinner in an early 2000s House Beautiful column called Ask the Barefoot Contessa but not before admitting it can be tricky. 
"This is a really tough issue because you want to be respectful not only of the friends who are late but also of the friends who are already at the party," Garten said. "No one wants to wait until 10 o'clock for dinner, and I certainly don't want to serve a burnt roast!" 
The Barefoot Contessa host continued, sharing that she waits a while before discretely removing the place settings and serving dinner.
"This is what I do: I wait for up to 30 minutes for the latecomers to arrive. If they're still not there, I quietly rearrange the table setting to remove their plates, glasses, and chairs, and put them aside in case they do arrive," she said. "Then we all sit down to dinner."
What about dinner guests who show up later? The Food Network star makes room at the table and continues with dinner party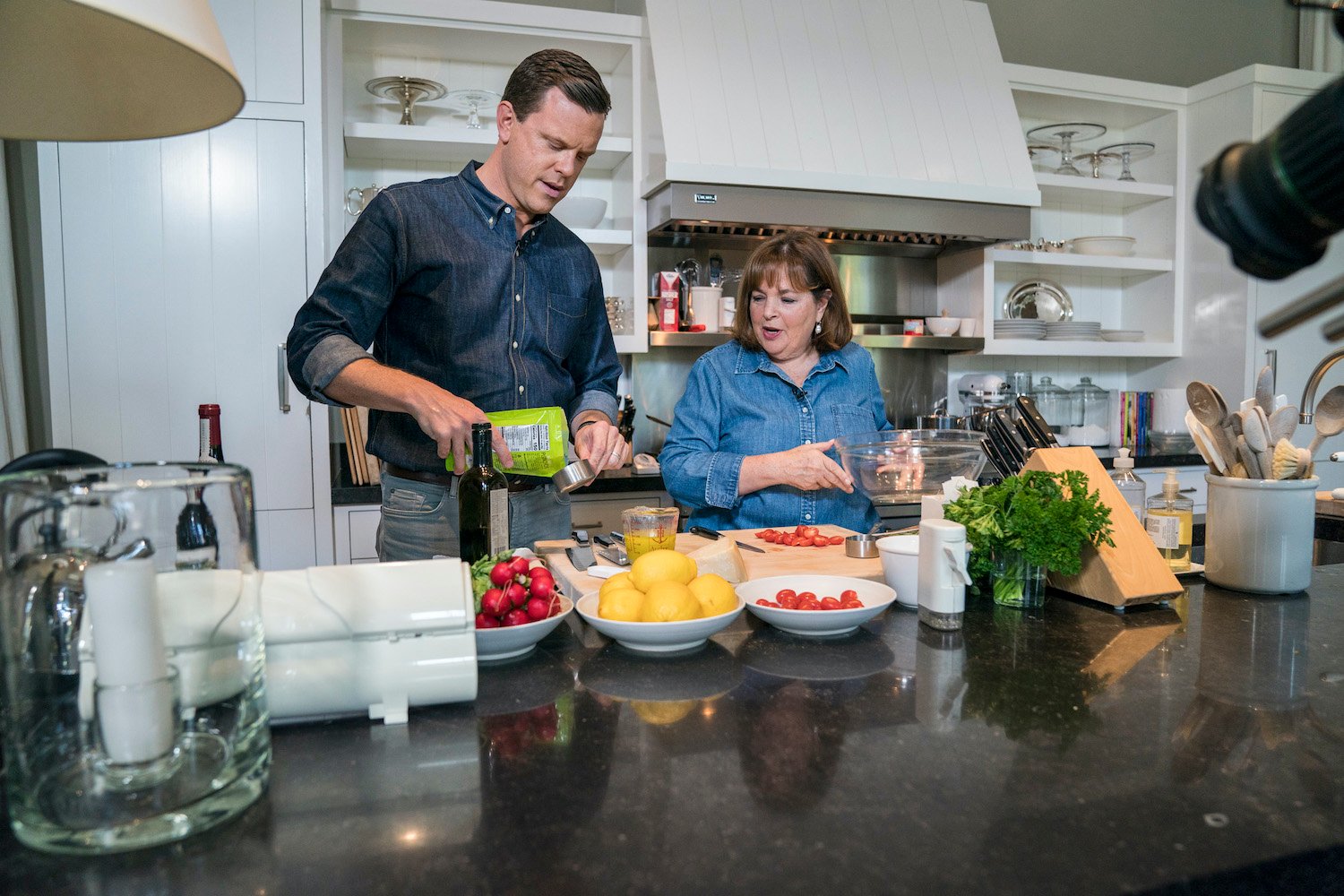 RELATED: Barefoot Contessa: Ina Garten's Entertaining Pet Peeve Is a 'Party Killer'
What if the guests show up after the aforementioned 30-minute waiting period? Garten has an answer. 
"If the friends arrive later, everyone can quickly rearrange themselves to make room—and then I serve them whatever course we're eating at the time," she said before explaining why she goes this route. "This works for everyone. The friends who are at the party have the same good time expected, and the late guests don't feel guilty that they've ruined your party."
A very Barefoot Contessa way to deal with late dinner guests, indeed.