Ina Garten's Quick Tomato and Avocado Salad Is the Perfect Summer Barefoot Contessa Recipe
Ina Garten has a perfect recipe for the hot summer months because there's no cooking involved. Her light and fresh tomato and avocado salad takes just minutes to pull together with a handful of ingredients and an easy vinaigrette. She also has a flavorful guacamole salad that uses avocados, tomatoes, and onions.
Ina Garten doesn't want to deal with a hot kitchen in the summer so she has some amazing no-cook recipes that deliver plenty of flavor without ever turning on a stove. The Barefoot Contessa star's easy tomato and avocado salad has just five ingredients and takes a few minutes to pull together.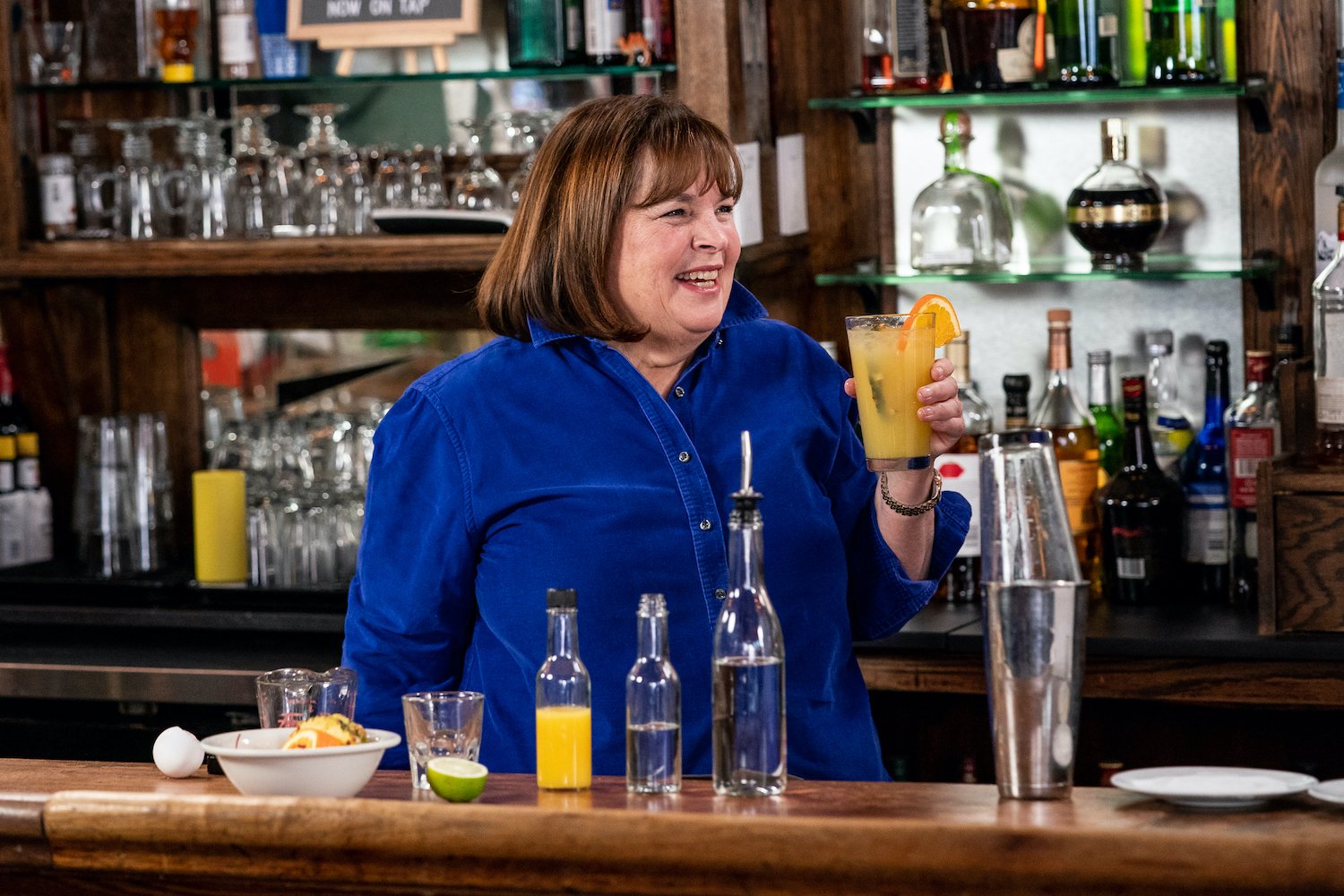 Ina Garten's tomato and avocado salad is fresh and delicious
Garten's no-cook tomato and avocado salad is a fresh salad that simply requires assembling a handful of ingredients and making an easy dressing.
Garten shared a photo of the bright salad in a 2018 Instagram post. "When the weather in East Hampton gets really hot, I don't feel like spending a lot of time in a hot kitchen," she wrote. "Instead, I'll grill some fish or chicken and make a big salad from ingredients I can find at almost any farm stand. My new favorite is the Tomato & Avocado Salad from my new book 'Cook Like A Pro' that comes out this October, and I've been making it so much this summer I just had to share it with you early!"
"It's tomatoes, avocados, red onion, with arugula and a fresh lemon vinaigrette. Hope you love it as much as I do!" she added.
Ina Garten's tomato and avocado salad takes a few minutes to make
With so few ingredients and no cooking involved, Garten's tomato and avocado salad is ready in minutes.
Garten dices avocados and tosses them in a bowl with lemon juice, then adds halved cherry tomatoes and diced red onions to the mixture. She whisks together lemon juice, olive oil, salt, and pepper for the salad's easy vinaigrette.
Garten pours some of the dressing over the tomato, avocado, and onion mixture, adds arugula, then more vinaigrette, salt, and pepper. She tosses all of the ingredients together until they're well combined and serves the salad at room temperature.
You can find the full recipe on the Barefoot Contessa website.
Ina Garten also makes a flavorful guacamole salad
Garten also has a guacamole salad recipe that combines avocado and tomatoes as well as peppers, onions, black beans, and a spicy lime-flavored dressing.
"I used to make so much guacamole at Barefoot Contessa — I mean, we're talking so much," Garten shared on her cooking show. "And I thought, why not deconstruct it?"
"And just take all of the ingredients — the avocados, the tomatoes, the onions — and make a salad out of it?," she continued. "And that's what I did."
She combined tomato, yellow pepper, diced red onion, and black beans, which she recognized isn't in guacamole but it's "very south of the border" in flavor. She minced jalapeno for "a little heat" and lime zest and added both to her salad.
For the vinaigrette, Garten whisked together lime juice, olive oil, salt, black pepper, garlic, and cayenne pepper until combined, then poured it over the salad ingredients and tossed everything together.
Garten noted that she adds the avocado just before she's ready to serve the salad.
The full recipe is available on the Food Network website.