Ina Garten's Recipes Among the Food Network Takeaways Fans Still Use Today
Ina Garten is one of Food Network's most beloved stars. The chef has made a name for herself ever since her show Barefoot Contessa started airing in 2003. Even before that, Garten's career thrived enough thanks to her specialty food store in East Hampton, New York Barefoot Contessa, and her cookbooks.
Fans love watching Garten because of her calm and assuring demeanor and how she simplifies the recipes. Recently fans engaged with one another on the few things they took away from the Food Network, and Garten's recipes ranked highly.
Ina Garten gained popularity when she appeared on the Food Network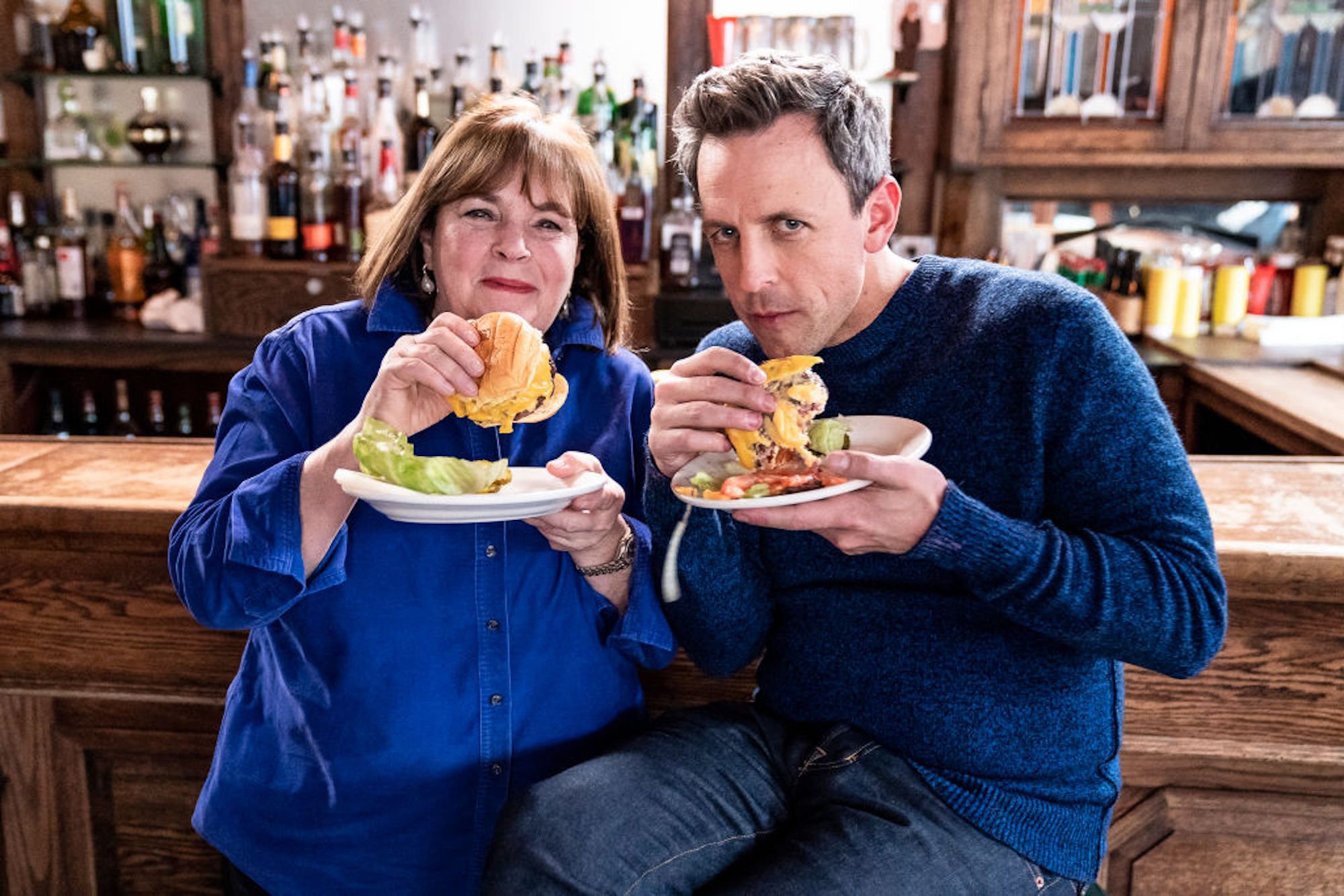 Before even dreaming of becoming a world renowned chef, Garten had a government job. She, however, left the job in 1978 to open a specialty food store. Within a year of purchasing the store, she moved it to a larger property that it soon outgrew.
As the business grew, Garten employed local bakers and chefs. In 1996 she sold the store but retained ownership of the building. In 1999 she released her first bestselling cookbook, The Barefoot Contessa cookbook selling more than 100,000 copies in its first year.
When the Food Network approached Garten for a show, she declined the proposal several times but accepted to do a 13-show season called Barefoot Contessa, which premiered in 2002. The show posted impressive ratings and, to this date, is one of Food Network's most popular and highly-rated shows.
Garten's recipes are among the critical takeaways fans still use today
Fans love Garten's recipes for their simplicity and deliciousness. Recently a Reddit user asked others on the platform about the best recipe they've ever gotten from Food Network. What should have been a general question with varying answers soon became the Garten show. Fans came out in dozens to state that they swore by Garten's recipes.
One fan said "anything from Ina," to which another fan replied, "absolutely. She gave a fantastic shake shack chicken sandwich recipe, and holy heck, it was amazing. I rarely follow recipes 100% exactly, but with her? Oh, I'm following it. She knows what she's talking about." Another user claimed that Garten's baked lemon chicken was to die for while another fan said the weeknight bolognese was the "best pasta sauce ever."
Ina Garten's recipes
Garten takes a full chicken for the lemon and garlic roasted chicken, salts the bird, and adds pepper to give it flavor. She then uses an unpeeled head of garlic and inserts it in the chicken. The next step is to add quartered lemons inside the chicken and some dried herbs like thyme for extra flavor.
She then ties the bird's legs together using kitchen string to cook evenly and turns the wings under the body of the chicken to also allow it to cook evenly. She brushes the bird with butter to allow even browning and boost the flavor and finishes it off with salt and pepper and adds streaks of bacon to make the chicken even more flavorful.
Garten then puts in one head of garlic and cuts another lemon into wedges and places them in the pan. She then bakes it at 425F for an hour and fifteen minutes. Before the chicken is done, she takes out the bacon to allow the bird to brown nicely. She finishes and serves it with the crisp bacon.
For the weeknight pasta, Bolognese put a pound of ground sirloin into a pan with hot oil. Start with four cloves of chopped garlic, oregano, red pepper, and a cup of dry red wine. Mix everything and simmer before adding crushed tomatoes. To give the dish more intensity, add two tablespoons of tomato paste, salt, and pepper and cook for ten minutes.
Add nutmeg, fresh chopped basil, and heavy cream for extra richness. Finish the sauce with an additional cup of red wine which Garten says is optional. Simmer for eight to ten minutes, drain the pasta into a large bowl, and pour the sauce onto the pasta. Top it with parmesan cheese, add some basil, mix and serve as desired.