Ina Garten Recommends These Delicious and Easy Appetizers for Christmas
Ina Garten has the perfect appetizers for Christmas and the holidays.
Ina Garten has a couple of go-to Christmas appetizer recommendations that are perfect for the holidays — but really can be served any time of year. Find out what the Barefoot Contessa's favorite appetizers are for the holiday season.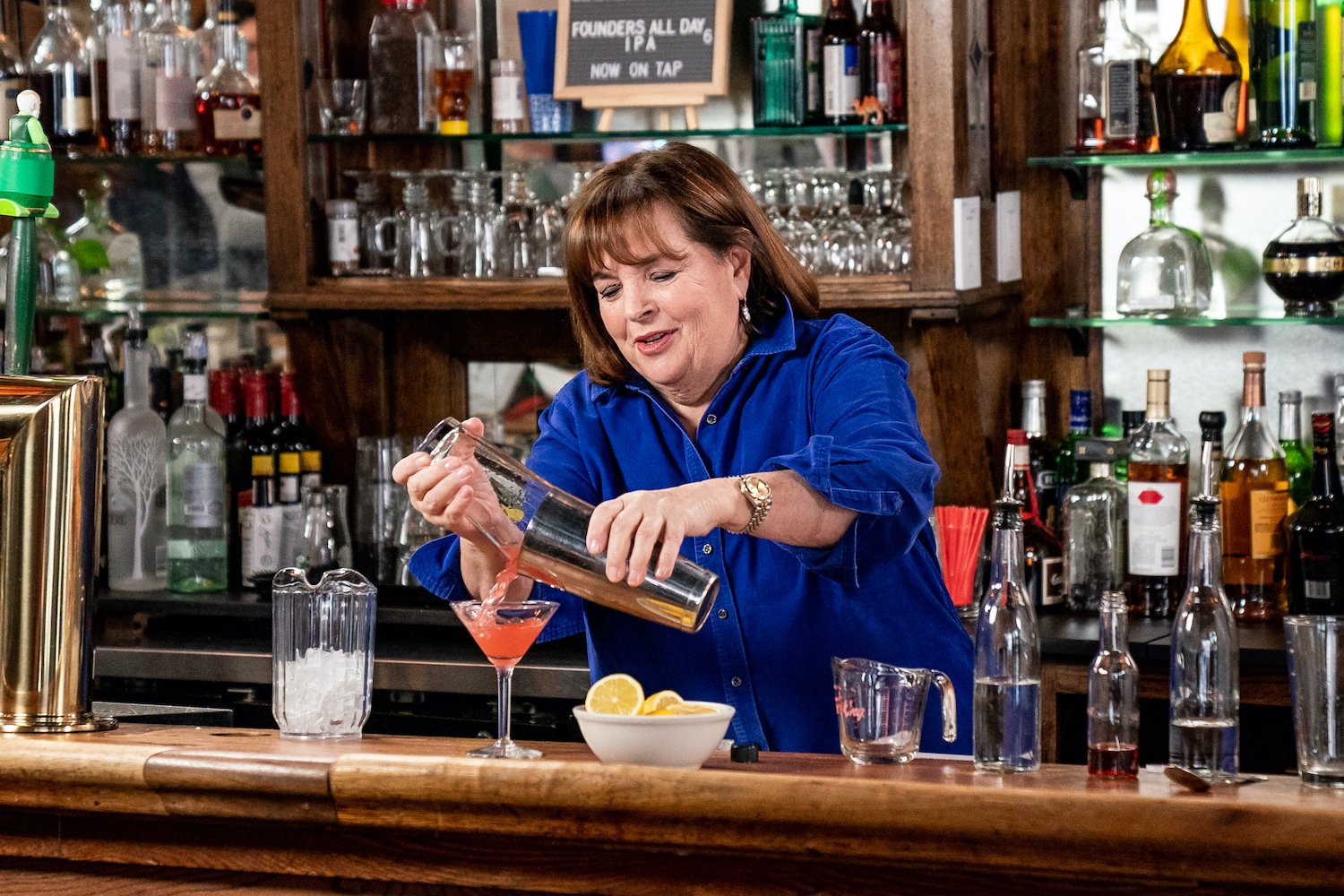 Ina Garten recommends two simple appetizers
During a Dec. 11 interview with Katie Couric, fans asked Garten questions about cooking and holiday food recommendations. When one fan asked, "Can you suggest a few fun, somewhat unique simple appetizers to make for Christmas Eve?," she had a couple of ideas from her newest cookbook that would be perfect.
"A very Southern thing is pimento cheese spread and I thought, 'I want to revisit that because they're usually pretty boring.' So I made a new one, it's in Modern Comfort Food, it's really good," she explained
Garten added, "And the other thing that's in there is a warm spinach dip that's so good … everybody has to have their own little gratin dish with the spinach dip in it so you're not sharing appetizers, unless you're living with them, that's OK."
Ina Garten's spicy pimento cheese spread recipe
The spicy pimento cheese spread recipe has a simple base with ingredients that kick up the flavor several notches.
Ingredients
10 ounces cream cheese, softened
3/4 cup mayonnaise 
1 tablespoon garlic powder 
1 tablespoon onion powder 
1 teaspoon celery seed 
1 cup pickled jalapenos, chopped 
6 ounces piquillo pepper, chopped (or use regular pimentos) 
5 cups shredded cheddar (approximately 1 1/4 pounds)
1 to 2 tablespoons Sriracha 
Combine the first five ingredients, then mix in peppers, cheese, and Sriracha. Adjust to taste with more mayonnaise and Sriracha, if desired. Chill before serving.
The Barefoot Contessa likes store-bought appetizers too
If you're looking for an even easier appetizer option, Garten's got the perfect solution — store-bought items do just fine.
During a 2009 Food Network Thanksgiving special, a viewer submitted a question about Thanksgiving appetizers, listing their usual spread. "My family doesn't eat Thanksgiving dinner until mid-afternoon. Normally we have dried beef spread with cream cheese rolled around a pickle, meatballs, and maybe even shrimp cocktail," they wrote.
The viewer asked, "Could you please provide me with a new idea that will become an old family favorite?"
Garten offered a "great idea — don't make any of them." Instead, she said that using no-bake and store-bought appetizers can be ideal because they're small bites that are light and not too filling.
"Keep it really simple and spend your time making a good Thanksgiving dinner," she advised. This is what I do — no-cook appetizers. What a great way to start a party."
It couldn't be easier. "I take three little bowls — I like silver bowls — and I fill them with store-bought snacks," Garten explained. "Like roasted, salted cashews, really good ones, some salted potato chips — loved them as kids, they're great with drinks."
She continued, "And then I like something vinegary, like a caper berry. Three little tastes of things so people don't fill up, they have something to eat with a glass of wine."
"Three bowls, no cooking. It's as easy as that," Garten added.