Ina Garten Refuses to Use This Ingredient in Her Favorite Cocktail Recipe
Ina Garten won't ever add this ingredient to her favorite cocktail recipe, even though it's a shortcut a lot of people use.
Ina Garten is totally fine with store-bought ingredients for some recipes, but there's one area she doesn't skimp on for the sake of convenience — making her favorite cocktail. Garten believes that fresher is better when shaking up her favorite drink, a whiskey sour.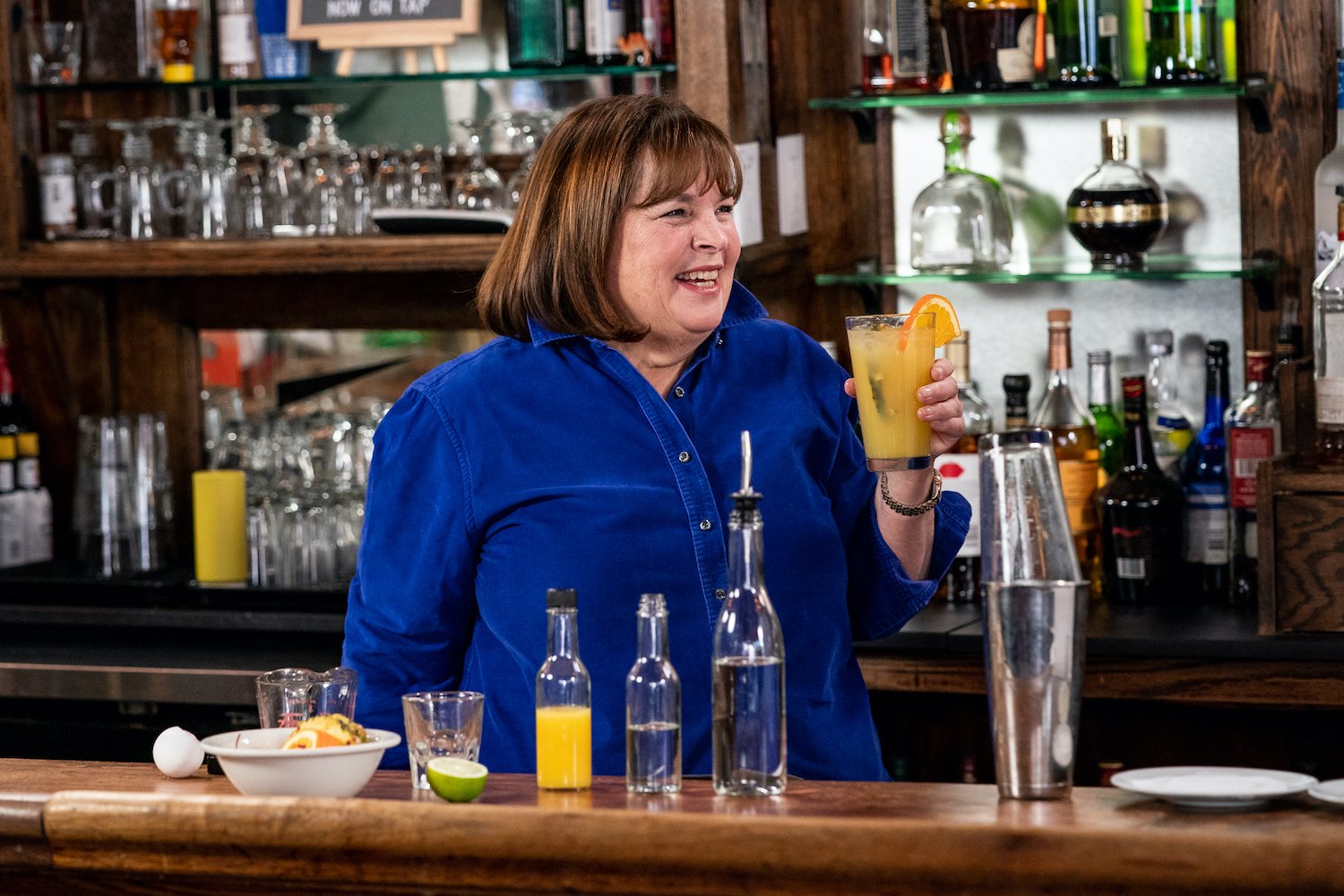 Ina Garten refuses to use this ingredient
A whiskey sour is a classic cocktail that Garten has revealed is her favorite mixed drink. Many recipes for the cocktail make it really easy to pull together — typically shaking together 1.5 ounces of whiskey with 4 ounces of sour mix.
Garten, however, isn't on board with using a store-bought ingredient for her whiskey sour recipe. In fact, her recipe is called Fresh Whiskey Sours because she squeezes fresh lemon and lime juice rather than using a sour mix.
In a Food Network video accompanying her recipe, Garten explained, "Most whiskey sours, when you get them at restaurants, are actually made with sour mix, which … I hate that. This is made with fresh lemon juice, fresh lime juice, and a simple sugar syrup."
Another tip she offered up when making the drink is to not take a short cut with bottled juice. "You really have to use fresh lime juice. Don't even think about using the bottled ones," she said.
Ina Garten's whiskey sour recipe
Garten's whiskey sour recipe is perfect for entertaining because it makes 4 cocktails. In an interview with The Kitchn, Garten explained the reason why her mixed drink recipes are a snap to make when serving a crowd.
"That's why I write these cocktail recipes," Garten noted. "Most cocktail recipes are for one at a time, and if you're having eight people for dinner — how to do one at a time?"
Garten combines the ingredients in a pitcher so everything is all ready to be shaken and poured.
The Barefoot Contessa Fresh Whiskey Sour recipe is simple enough to pull together for a batch of cocktails that deliver a puckery punch.
Ingredients
3/4 cup Jack Daniel's Tennessee Whiskey
1/2 cup freshly squeezed lemon juice
1/2 cup freshly squeezed lime juice
2/3 cup simple sugar syrup
Maraschino cherries
Combine everything but the cherries in a pitcher. When ready to serve the cocktails, fill a shaker half full with ice and add part of the cocktail mixture. Shake for 30 seconds and pour over ice or into a martini glass, then top with a cherry. Shake the remaining contents of the pitcher for additional cocktails.
The Barefoot Contessa uses this trick for perfect cocktails
Garten knows her way around the kitchen and has created some amazing recipes over the years, but there's one kitchen tool she insists on using. The Barefoot Contessa doesn't like to "eyeball" her ingredients and relies on measuring to get her recipes perfect.
In a 2018 interview with Parade, she explained why she prefers to follow her recipes exactly. "I'm very scientific. I measure everything. I spent so much time perfecting the recipe, why would I want to take a chance?," Garten said.