Ina Garten Returns to Paris, Shares 'First Stop' With 'Favorite Places' to Come — 'Stay Tuned'
Ina Garten's in Paris and her 'first stop' was a visit to an iconic cafe for a Barefoot Contessa snack. To come, more of the Food Network's 'favorite places.'
TL; DR: 
Ina Garten's back in Paris, France, for the first time in more than two years. 
A May 2022 Instagram post shows Ina Garten's husband, Jeffrey Garten, at their "first stop" in Paris, France. 
The Barefoot Contessa said she'd share some of her "favorite places" during her trip.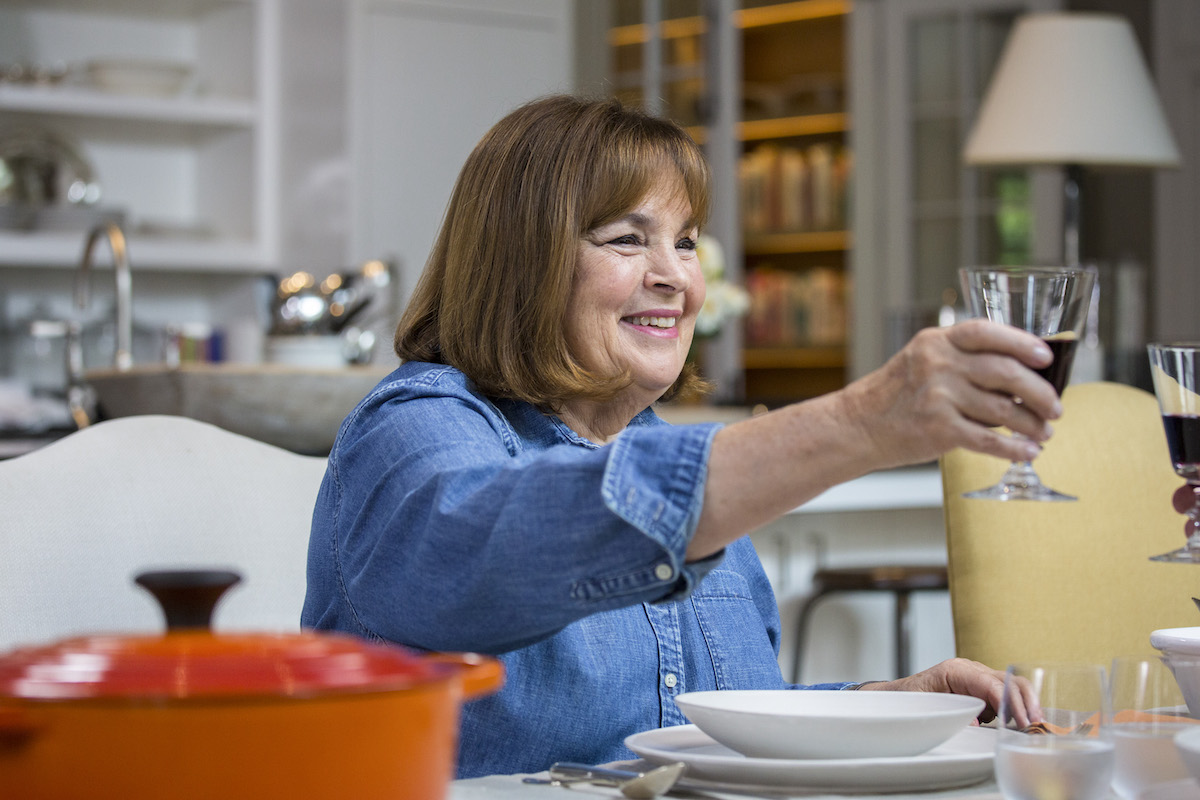 The Barefoot Contessa goes to Paris. Ina Garten's in Paris, France, with her husband, Jeffrey Garten, for the first time since coronavirus (COVID-19). And she's taking her Instagram followers on a tour of her "favorite places" in the City of Light starting with her "first stop." 
Ina Garten has an apartment in Paris, France
Garten loves Paris. In fact, she enjoys France's capital city so much that she owns an apartment there. So, naturally, when she travels to Paris she doesn't stay in a hotel but in her apartment.
As Garten once told Fodor's Travel, the Paris neighborhood where her apartment's located is a haven for foodies. On the border of the 6th and 7th arrondissements, Garten's Paris apartment isn't far from everything she needs to throw a dinner party. Plus, as she explained, it's situated between what Garten considers the best things in Paris. The bakery Poilâne, cheese shop Fromagerie Barthélemy, and department store Le Bon Marché.
Want to see Garten in Paris? She also told the publication her favorite street market is on Boulevard Raspail, only steps from her apartment. "On Sundays, it's an organic market," Garten said. "There's a guy who makes potato pancakes. They have all the produce and cheese and everything you can imagine in a market, including an American guy who makes muffins."
Ina Garten's trip to Paris starts with a visit to Café de Flores
After a virtual book tour and lots of socially distanced entertaining the Barefoot Contessa's away from her East Hampton home. 
"OMG back in Paris after 2 1/2 years in a rabbit hole!" she captioned an Instagram post on May 9, 2022, alongside a photo of a smiling Jeffrey. "Granted, it wasn't a terrible rabbit hole but when you can't safely leave home, anywhere starts to feel a little claustrophobic," she added. 
"It's so good to be here and everyone is so happy!" she continued before revealing a little bit more about the snapshot. "First stop, a glass of rosé and some chips at Café de Flores," she said. 
Finally, the Be My Guest with Ina Garten host said this wouldn't be the last of her Paris Instagram posts. "For the next two weeks, I'll take you to some of my favorite places. Stay tuned," she concluded, ending the caption with red heart and French flag emojis.
Café de Flores is also the place where Garten has her go-to meal of an omelet and champagne. 
The Barefoot Contessa's favorite restaurants in Paris
Garten has yet to follow up her Instagram post with more from Paris. However, that doesn't mean Barefoot Contessa fans don't have an idea where she's likely to share photos from next. 
The Food Network star previously revealed her favorite restaurants in Paris. Garten's a fan of the bar at the Le Meurice hotel. She loves their bourbon sours. She also loves Le Voltaire, which she once called "heaven on earth." 
Other Paris eateries Garten enjoys include Au Bon Accueil, which is located near the Eiffel Tower, and the more casual Frenchie to Go. Garten even named the latter the place for her last meal.