Ina Garten Revealed the Surprising Thing Her Husband Jeffrey Hates
Ina Garten and her husband Jeffrey may just be the sweetest married couple but the famous cook recently dished on one little known secret about her better half — and it's rather surprising. As thoughtful as Jeffrey is when it comes to his wife, he really hates being on the receiving end of a gift.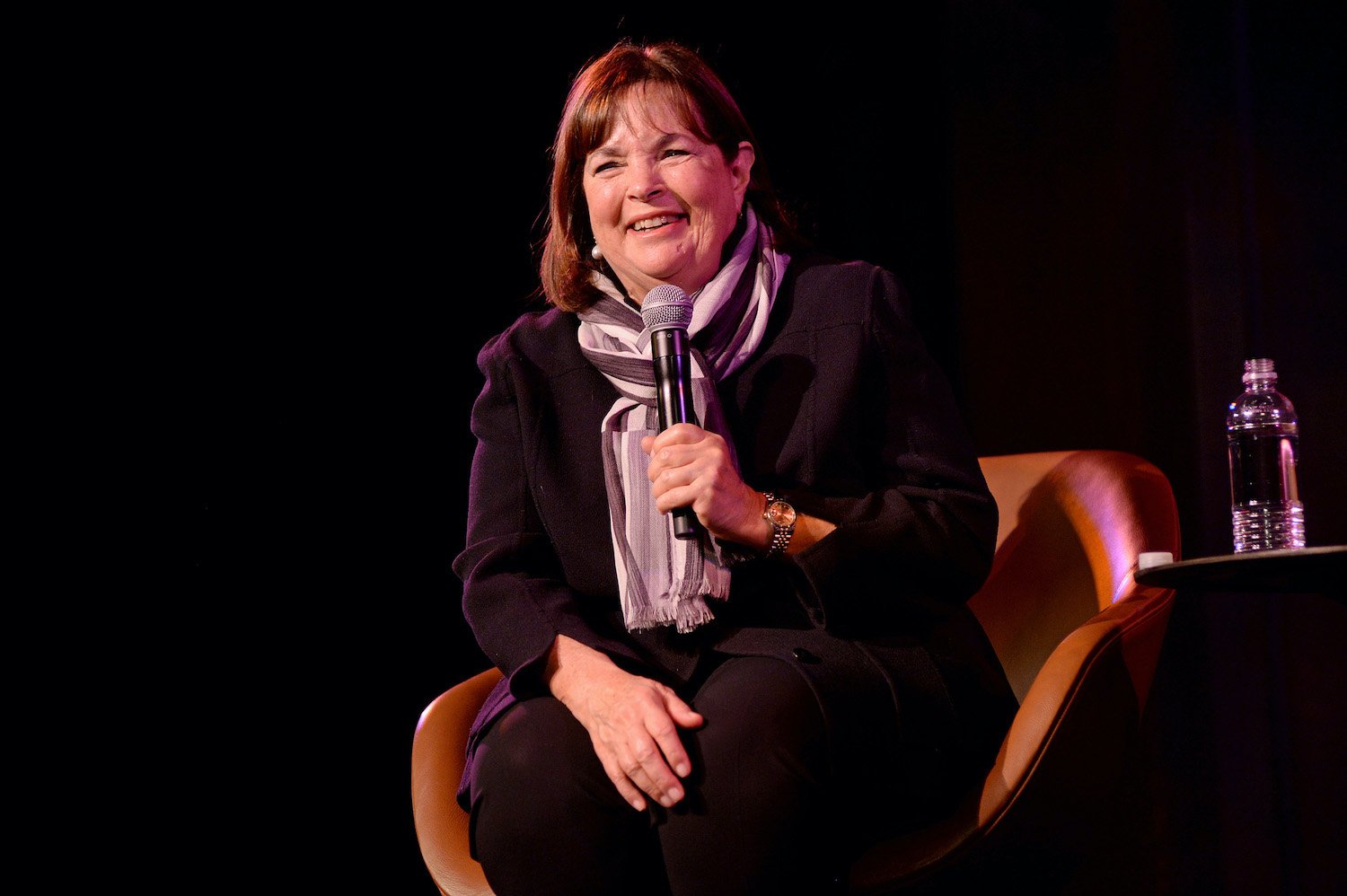 Ina Garten said her husband hates gifts
During a Dec. 11 chat with Katie Couric, the Barefoot Contessa was asked a number of questions and revealed a secret about her husband.
A fan asked, "Do you remember the first Christmas present you got for Jeffrey?," and Ina explained that they don't celebrate the holiday. "I always think that Hannukah is kind of, it's like, for children, so we never really exchange gifts," she explained. "And Jeffrey hates gifts."
She continued, "This is a little known subject, he hates gifts. So I used to buy him … you know, I'd go out and buy him a car or something — it would just drive him crazy."
Ina recalled buying him a convertible for his birthday once. "I handed him the ticket to the garage and asked, 'Could you go get the car and I'll meet you downstairs?'"
She surprised him with a Fiat convertible, which was definitely confusing for him. "This isn't my car," he said when he discovered Ina's gift.
Jeffrey once gave Ina the most beautiful gift
Jeffrey might not love to receive a gift, but he certainly enjoys giving a thoughtful present and Ina recalled one "great gift" she once received from her husband.
"It was a trip to Europe — to London, Provence, and Rome — with a garden tour at each place."
"He nailed that one," she added. "That was an amazing trip. That was a good one."
Ina said this is the secret to their happy marriage
That sweet gesture prompted Couric to ask the cook what the secret is to their happy marriage and Ina perfectly summed it up.
"That each person feels that they're the most important thing in the world to the other person. It's really pretty simple," she explained. "I heard Tony Robbins say that and I thought 'Wow, he really kind of got that.'"
Ina said she has the security of knowing that, wherever Jeffrey's job takes him, he will be at her side immediately if she needs him. "If anything happens with me, I know that he'll drop everything and come home immediately," she explained. "And we just feel connected."
She continued, "I think that if you feel connected to someone, it gives you more freedom. It gives you freedom to do whatever you want to do with their support."
As for what she's grateful for this holiday season, Ina said it's her husband. With the world turned upside down during the coronavirus (COVID-19) pandemic, she's found him to be "like a rock" to her.
"I'm so grateful to have him in my bunker and in a way, I always tease him — I think he's going to look back on these days in the pandemic as the good old days," she said, noting that he's at home rather than traveling for work.
"I've got a buddy all the time," she added.