Ina Garten Reveals the 'Easiest' Cookbook She's 'Ever Written'
Ina Garten aka the Barefoot Contessa is the author of 12 cookbooks. One of them had her saying, "How easy is that?"
Ina Garten is a Food Network star. She's the longtime host of Barefoot Contessa. The 72-year-old writes cookbooks when she's not using "good olive oil" or reassuring viewers that "store-bought is fine."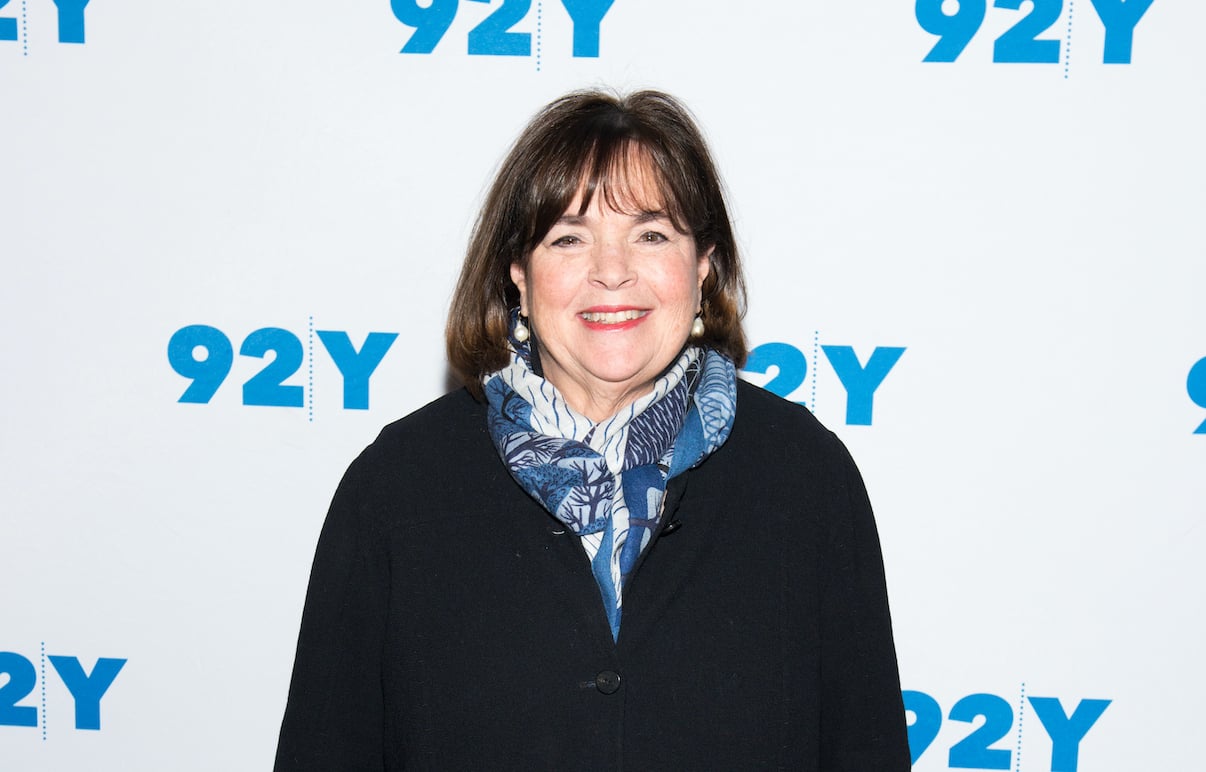 Having been a published author for more than 20 years she knows what it takes to write a cookbook. But Garten says only one has the title of the easiest book she's ever written. 
Her debut Barefoot Contessa cookbook hit shelves in 1999
Garten started writing cookbooks after she sold her gourmet grocery store, Barefoot Contessa, located in East Hampton, New York. It was the late '90s and she didn't know what to do next.
She decided to write a cookbook "out of sheer desperation" because that was the advice she'd been getting at the time. The Barefoot Contessa Cookbook debuted in April 1999. With a foreword from fellow Hampton resident, Martha Stewart, and simple recipes, the cookbook became a hit. 
The success of her first book led to a second in 2001: Barefoot Contessa Parties! Ideas and Recipes for Easy Parties That Are Really Fun. Garten considers it her favorite cookbook. 
'Modern Comfort Food' is the 'easiest' cookbook she's ever written
Following the release of her latest cookbook, 2020's Modern Comfort Food: A Barefoot Contessa Cookbook, Garten spoke with NPR's All Things Considered. She explained how she came up with the recipes for this particular cookbook, saying the entire thing came together rather easily. 
"It's funny, this was like the easiest book I've ever written," she said.  "I sat down and thought about all of those flavors that we remember from childhood. And in each case, I just said, 'OK, how can I make better tomato soup?' So I did it with a little saffron and I did it with a splash of cream. So it was a little richer." 
"And I did that with each thing, you know, every single one," she added. "I just took a remembered flavor that was familiar. And I just thought, how can I make it better? How can I make it easier to make?"
Modern Comfort Food hit shelves on Oct. 6, 2020, after being moved up because of the coronavirus pandemic. Garten added a few sentences to address it but kept the rest of the book unchanged.
All of Ina Garten's cookbooks are still in circulation
Modern Comfort Food marks the Barefoot Contessa's 12th cookbook. She's released a title almost every two years since the early 2000s. 
According to NPD BookScan via The Cut, there are more than 6 million copies of her books in circulation. Meanwhile, Garten's publisher, Clarkson Potter, insists the number is actually much higher. 
Not only that but the sales of Garten's book remain strong. Her first book in 1999 sold nearly the same number of copies as her 2008 and 2014 books. 
If Garten continues on the way she has been for the last 20 years, fans can expect another Barefoot Contessa cookbook in 2022.