Ina Garten Weighs in on Popular Food Trends and Some of Her Takes Are Surprising
Ina Garten has a multitude of cookbooks that feature a range of recipes, from simple meals that come together quickly to more involved menus for entertaining guests. As an expert in all things cooking, Garten weighed in on some of her favorite food trends and shed light on the one ingredient you won't find in her Barefoot Contessa cookbooks.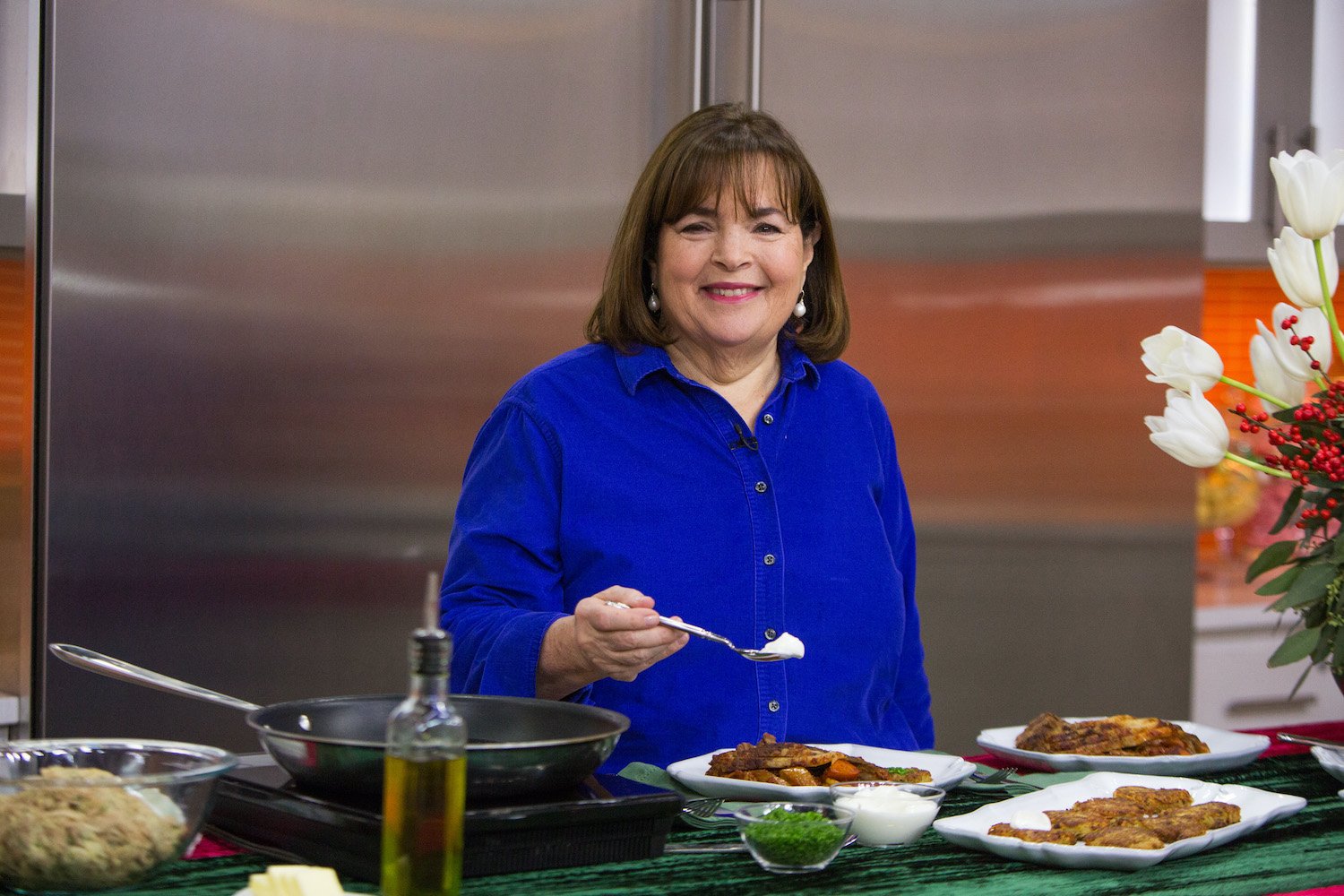 Garten weighed in on food trends
During a 2017 interview with Munchies: The Podcast, Garten was asked her thoughts on food trends she isn't on board with. One, she said is "foam," as she explained, "Don't get it. I've never tasted foam that tasted good — never mind what it looks like. Except in a cappuccino maybe."
In a 2018 Today interview, Garten was asked about some of the hottest food trends, and she gave her honest take on each one, labeling them "hot" or "not."
Garten called avocado toast "one of my favorites," so it's "definitely hot" in her book. "I toast the bread and then I make a mixture that's kind of like guacamole and put it on top," she explained. "Has to be really well seasoned."
Garten also called grain bowls hot "particularly when somebody else makes them for me," said she loves kale, and put cauliflower high up on her list of faves too. "I love cauliflower in every form — soup, on toast — and cauliflower rice is fantastic," she explained. "Definitely 'Hot.'"
As for a drink, when asked her thoughts on an Aperol Spritz, Garten said, "I love them. My favorite cocktail of all time is a whiskey sour but in the summer, I love a nice Aperol Spritz."
The Barefoot Contessa wasn't fully on board with almond milk, explaining, "I'm a big believer in real milk, but if you can't drink it, almond milk is just fine."
Among the trends she didn't find so hot were pineapple pizza and pumpkin spice lattes, as she explained, "I like coffee to taste like coffee." Kombucha also wasn't a hit with her, as she noted, "I'm not big on anything that's fermented, so I'm thinking 'Not.'"
Ina Garten hates this ingredient so much that she doesn't cook with it
Garten also shared the one ingredient she dislikes so much, she doesn't include it in her recipes. During the Munchies interview Garten was asked, "Is there anything that you absolutely hate that you will never find in one of your cookbooks?" 
Garten answered without hesitation, "Cilantro." She continued, "Hate it! I know people love it, you can add it to the recipe. I just hate it. To me it's so strong — and it actually tastes like soap to me — but it's so strong it overpowers every other flavor."
It should be noted that she does offer it as an optional ingredient in some of her recipes.
Garten said she prefers ingredients with layers of flavors. "I like something that's kind of interestingly flavored, but as you eat it you get the layers, you know, the strawberries, a little zest of orange, a little sweetness, a little yogurt," she explained. "You get all of those flavors in a balance. But when cilantro is in something, that's all I can taste. Everything else goes away."
Garten is in good company, as famous chef Julia Child also wasn't a fan of cilantro. Child said that cilantro and arugula were among her least favorite foods, explaining to Larry King once in an interview, "They have kind of a dead taste to me. I would pick it out if I saw it and throw it on the floor."